The Promise of Ecosia
What if you could help reduce climate change while not actively doing anything at all?
The loudening conversation about climate change, in addition to the Climate Clock in New York City counting down the years until the earth expends its carbon budget, is a splash of cold water to the face. It can be overwhelming, and it may leave the average person feeling helpless. According to the Carbon Majors 2017 Report, only 100 companies are responsible for over 70% of all carbon emissions since 1988. However, the average person can't necessarily do anything about that. Even if you say no to plastic straws or bring your own shopping bags to grocery stores, it can be hard to picture your impact on the rest of the world's environments.
But the little things do still matter in the long run. What if there was a way to help the planet just by surfing the Internet? 
This is the very question that was asked Ecosia, the world's largest nonprofit search engine, and the world's only environmentally conscious search engine. Just for searching the internet through their browser, Ecosia plants a tree.
It's as easy as installing a Google Chrome extension to make Ecosia your default browser. It keeps track of how many searches you make on Ecosia. Forty-five searches is roughly equal to one tree planted.
Search ads create income for the company, and it uses that money to plant trees and pay local workers and organizations to help plant the trees. The trees are planted in numerous countries around the world, such as Senegal, Indonesia, Peru, Haiti, Nicaragua, Spain, and Madagascar . The company's current project is located in Burkina Faso, a small, landlocked country in West Africa struggling with desertification. Ecosia partners with local organizations in each country, and the trees in each project are planted by local community members whom Ecosia employs and pays.
The company's website states that "each search with Ecosia actually removes 1 kg of CO2 from the air."  With the help of over 15 million active users, Ecosia has planted more than 117.5 million trees since its founding.
Ecosia was founded by Christian Kroll during December of 2009 in Berlin, Germany. Kroll studied business administration at the University of Erlangen-Nuremberg. He traveled the world and studied environmental issues in developing countries. During his journey, he became aware of the environment-based issues faced by developing countries. Though the company was founded just over 11 years ago, it has experienced a recent surge in momentum due to the growth of social media and the burgeoning awareness and concern about climate change.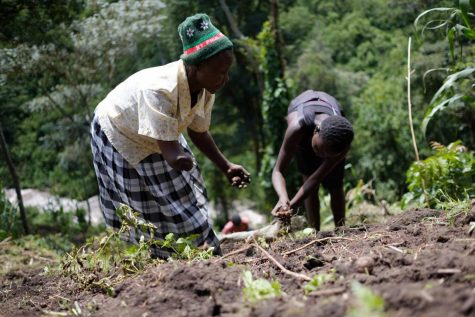 Unlike other search engines, Ecosia does not save search history, and everything users search will be anonymous within a week. Additionally, the company believes in transparency, so it publishes monthly financial reports. Users can feel confident that their searches are being accounted for and that they are helping Ecosia make a difference.
I have begun to use Ecosia on my laptop, and I love it. Ecosia is truly no different from Google, with the exception of a few unique Google features, such as the organized list that appears when you look up the cast of a show. Ecosia instead leads you to the IMDB page first, for example.
There is much to explore on Ecosia, such as a blog, a podcast, and a shop. Purchasing items from its shop also contributes to its tree planting endeavors, and all of the materials are made environmentally friendly as a part of the circular economy.
As Ecosia travels around the world planting trees and helping local environments, it also emphasizes the importance of education. Local organizations learn how to sustain their land and teach volunteers, workers, and children how to do the same. 
There is a lot to gain from using Ecosia, such as a wider global perspective, a bridged gap between technology and ecology, and a greater appreciation and awareness of how your actions affect the world around you.
How many times a day do you look things up online? Just think of the impact you could be making simply by searching the Internet via Ecosia.
About the Writer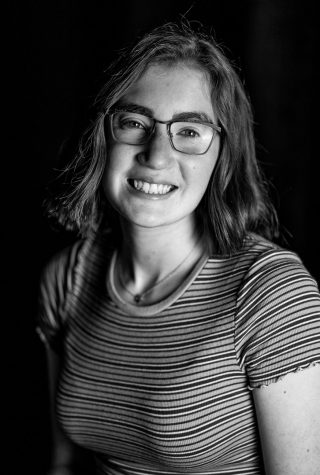 Jess Daninhirsch, Junior Photography Editor
Following her stint as the Co-Editor-in-Chief of the NAEye last year, Jess Daninhirsch is ecstatic about being the Junior Photography Editor and a staff writer this year on The Uproar. Jess dreams of becoming a journalist and a photographer one day and documenting the world. Outside of school, Jess actively participates in BBYO, an international Jewish teen movement (at which she is a correspondent...