Tiny Love Stories of NASH
NASH couples share their own unique stories of courtship and romance.
Inspired by Tiny Love Stories published by the New York Times, we encouraged students and teachers at NASH to submit narratives of their own in fewer than 150 words. In the spirit of Valentine's Day, here are nine heart-warming stories that capture the magic of love.

Catch You at the Zoo
We had always talked about it. It seemed like such a small thing, but like most kids who grew up around here, the Zoo was such a big part of our childhood. Quinn & I always said we had to go together sometime. There's something about adventures that the two of us love. Everyone loves to chill, especially us, but getting out and exploring new places or visiting old memories was our favorite. The day was a breath of fresh air, with amazing sunny June weather. As we meandered throughout the aquarium, strolled past the snow leopard, and relaxed in the shade of the sun, I knew that it had been the perfect day with her. (Matt Turzai and Quinn Frost)

Step Aside, Zac Efron
When Connor and I first met, I was in middle school going through a difficult time. He had reached out to me to see if I was doing okay. Connor and I had never spoken prior to that. The fact that he reached out to me showed me how big-hearted he was, and it made me eager to know him better. Connor and I were pretty basic for our first date—the movies at McCandless Crossing. We saw The Greatest Showman, and I have to admit I did not pay attention one bit. At the time, if you asked me anything about the movie, I would only recall Zac Efron on a trapeze. I finally watched the movie on our one-year anniversary. From that day on, we have made so many unforgettable memories, and we've become best of friends.  (Mira Botula and Connor Foody)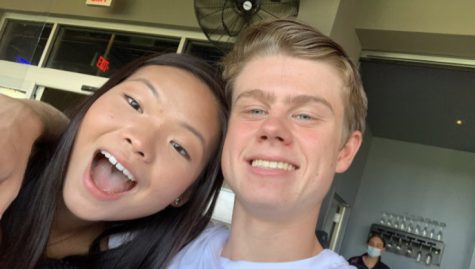 Six More Weeks of Winter…or a Lifetime of Marriage?
I need to preface this story by revealing the weird fact that I love groundhogs. That makes this story sweet instead of totally bizarre. When Mr. Rhinehart proposed to me, we were visiting friends who live in Punxsutawney, PA. There was a knock on their door, and in walked a man in a top hat holding the actual Punxsutawney Phil. I was so distracted by the fact that I was petting a real groundhog that my husband had to point out to me that the groundhog had something on a ribbon around his neck. It was an engagement ring! (Mr. and Mrs. Rhinehart)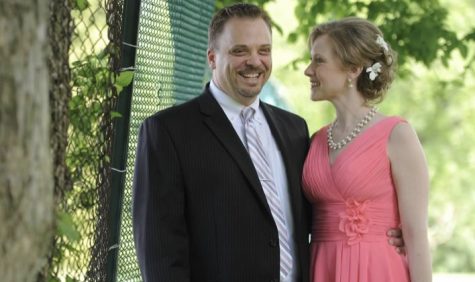 Food for Thought
Our first date was at Chick-Fil-A. He picked me up on a random Saturday in September around 5:00. When we got to Chick-Fil-A, we both ordered our favorite meal—a spicy sandwich deluxe and a regular chicken sandwich. Of course, they got his order wrong like always, but while we were waiting, we discovered that we share the same favorite drink—Dr. Pepper. From there, we sat under the pavilion and talked for hours. We talked about basically everything you could think of from sports to family to college, etc. After a while, it was time for him to drop me off. We said goodbye and have hung out almost every weekend since. (Grace Knoch and JP Cantú)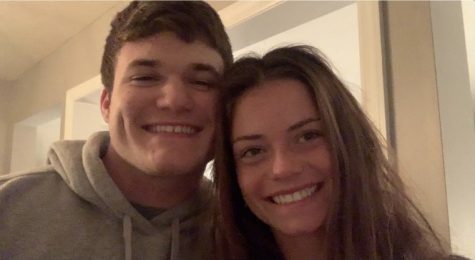 Lesson Learned
One day in June over summer quarantine, we decided to go to the drive-in movies. They were playing Jurassic Park. When we got there, we found a parking spot and got some food before the movie started. It ended around 11:45, and we were getting ready to leave. We got out to throw our trash away and realized the keys were locked inside the car. There was no way to get them without another set of keys. His mom ended up having to drive out at midnight, thirty minutes away just to drop the spare keys off. We finally got home around 1:00 and now remember to always take the keys with us no matter what. (Rachel Burton and Brandon Farr)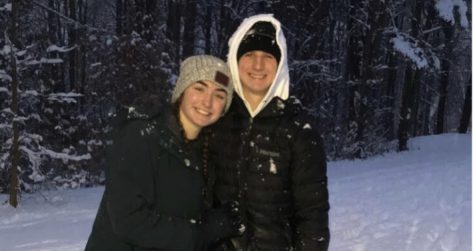 Still Going Steady
We have known each other since junior high school. We ended up going to the same university and started dating.  After college graduation, we got engaged and married two years later. Fast forward, we've been happily married for 21 years with a 19-year-old son and a 16-year-old daughter.  We live, laugh, and love each other to the fullest! (Mr. and Mrs. Winters)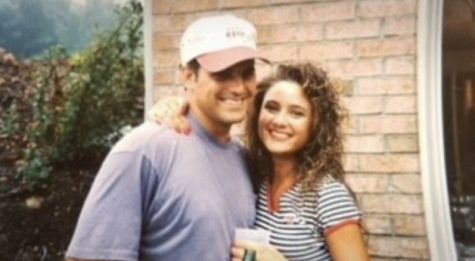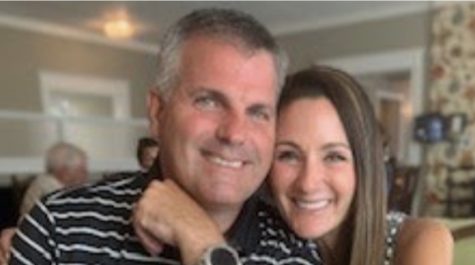 Quite Literally Falling for You
The first 'date' Sean and I ever had was on October 13, 2018. He was having me over to celebrate my birthday, and I was so beyond nervous because I had never hung out with him before, let alone just the two of us. Obviously, my mom had to drive me there because the state of Pennsylvania didn't legally allow me to drive myself, which was embarrassing enough. Once I got there, I turned to walk towards the couches and fell flat on my face. Like, socks slid on hardwood floors, and I just faceplanted. We still talk about it to this day. I would have never guessed we'd be where we are today, but I'm so happy to still have him as my best friend. (Jordan Richards and Sean Moore)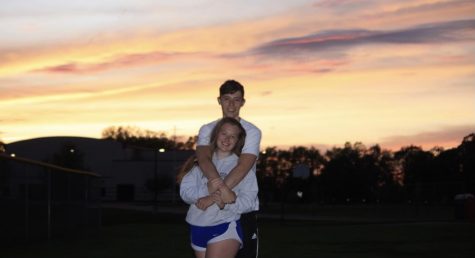 Grand Slam of a Date
We met right before quarantine from NA baseball and softball, but we did not talk until the middle of it. When we had our first date we could not go many places and it was summer, so we decided to go to the batting cages. Since it would be outside and we would be decently spaced out, it was a perfect thing to do considering the situation at the time. I hit absolute bombs off of him, which is what got him hooked in my opinion. After we got tired, we went for a walk around North Park and just talked for two or three hours, really getting to know each other. (Alaina Whipkey and Logan Andreyko)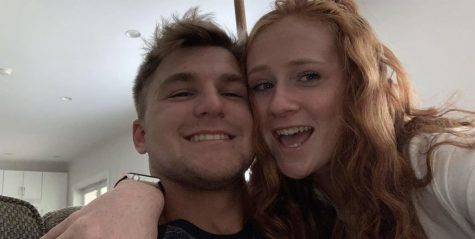 Along for (Half of) the Ride
One time, Danny had a long run, and I decided I would bike beside him to keep him company. We made it one loop around North Park lake when I decided I was tired, so he ended up having to do his long run by himself. It was okay though because we went swimming at RAW afterwards. (Maura Mlecko and Danny Robles)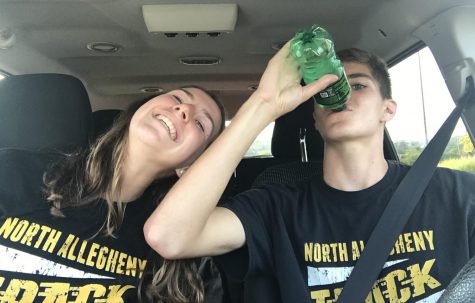 About the Writer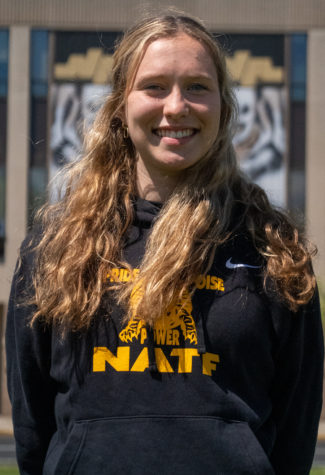 Kara Mihm, Staff Writer
Kara Mihm is a junior writer for The Uproar. She enjoys swimming and running, especially the pasta parties that are included. When not in school or participating in sports, you can find her online shopping with the money from her minimum-wage lifeguarding job. She is very excited about her first year of writing for the school newspaper.