Dining Services launches free Grab & Go breakfast program
Students can pick up free breakfast items in the cooler located just inside the main entrance.
Commonly considered the most important meal of the day, breakfast is a necessity for all students before going about their classes. According to the UPMC Health Beat, eating breakfast boosts energy levels, promotes heart health, enhances metabolism, and stabilizes blood sugar levels, the latter of which provide mental edge to focus, reason, and process information. 
While some students may be able to devote the time in the morning to a proper sit-down breakfast, others could benefit from an on-the-go meal as they dash off to first period, or better yet, immediately after they arrive at school. With this in mind, NA's Dining Services team is now offering free grab-and-go breakfasts to all NASH students. Easily accessible, the breakfasts are located in the double-door coolers just inside the main entrance. Students can simply help themselves.
Since the launch of the program in February, Dining Services Director Jay West and his department have been working hard to encourage participation.
"The students have an opportunity to receive a free breakfast and lunch for the remainder of the school year, and we thought that by having a grab and go concept, it would give the students more of an opportunity or willingness to take advantage of receiving a free breakfast meal," West said.  
Students have the option to pick up cereal or a cereal bar, juice, fruit, and milk, all of which are prepared on site and free of charge.  
While students have typically been coming to the serving area to receive breakfast, the Grab & Go initiative presents an efficient alternative for students who are pressed for time. The number of participating students has not yet been high, though West hopes that the program will soon catch on.
"We started out preparing 50 at a time, but now we are down to preparing approximately 10 per day due to the lack of participation," he said.
West noted that he and his colleagues would like to see broader usage of this resource and are considering possible plans to add a second cooler location to the athletic entrance, which is commonly used by students who drive themselves to school.
"The possibility of adding more coolers will not be ruled out. We will see how much participation we receive from this initial roll out and go from there," West stated.
If you're thinking about skipping breakfast, considering doing yourself a favor, remembering why breakfast is the most important meal of the day, and giving the Grab & Go breakfast program a shot.  
About the Writer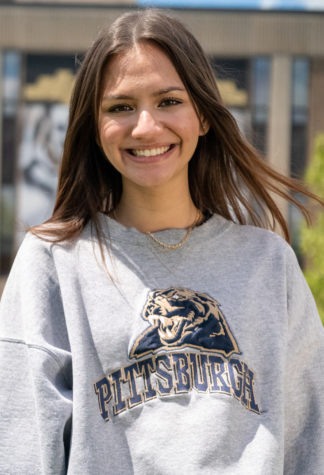 Sofia Brickner, Senior Staff Writer
Sofia Brickner is a senior at NASH who enjoys listening to oldies, watching movies, skateboarding, and playing the ukulele. When she is not working you can find her frequently adding new music to and listening to her Spotify playlists religiously, as well as editing movies.