Ten Throwback Songs We Need To Hear Today
These ten songs offer messages of hope that modern music fans should embrace.
Many songs that dominate current top music charts consist of lyrics with very little importance or greater message. While they are often catchy and enjoyable to listen to, they do not appeal to what many listener's need to hear when navigating hard times.
However, there was once a time when artists prioritized putting more of an obvious theme into their songwriting. They wanted to touch the hearts of those who were struggling or just craved a simple answer to one of life's many troubling questions. Here are ten throwback songs that people today would greatly benefit listening to.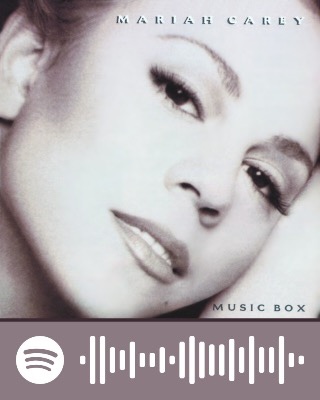 "Hero" by Mariah Carey
Earning Carey her eighth number one single on the Billboard charts, this song has been said to have saved lives. Carey sings that "a hero lies in you," and the theme of the tune raises the spirits of those in a self-minimizing state of mind, giving them the strength to carry on and cast their fears aside in order to survive.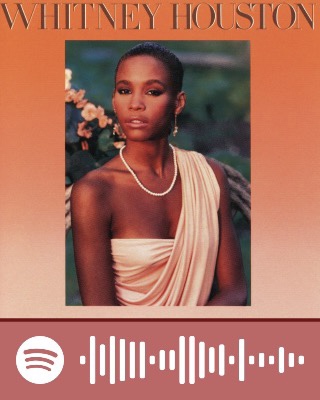 "Greatest Love Of All" by Whitney Houston
Whitney Houston took this song, originally recorded by George Benson, and turned it into an iconic 80's anthem with her debut album in 1986. The song projects the idea of never walking in anyone's shadows and loving yourself for who you are. The music video consists of her loving what she does and group of people surrounding her also loves what they do.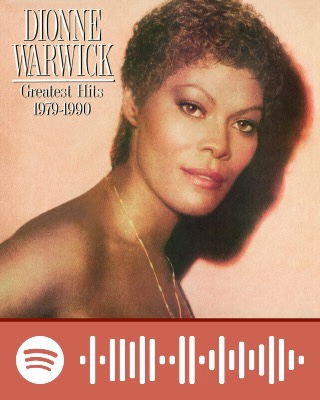 "That's What Friends Are For" by Dionne Warwick
Whitney Houston's cousin, Dionne Warwick, alongside Elton John, Gladys Knight, and Stevie Wonder performed a classic ballad describing how friends will always be your side through good times and bad. The quartet sang this hand in hand on stage to make everyone realize just how important friendship is.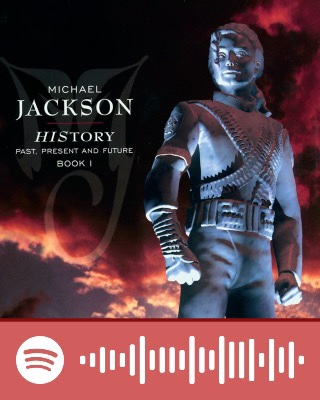 "Man in the Mirror" by Michael Jackson
The King of Pop saw the world just like everyone else did. He witnessed the horrors of poverty and crime that occured in the 80's and 90's. That inspired him to promise that he will try to make a change for the benefit of anyone struggling. The goal he makes begins with one man– the man he sees when he looks in the mirror– making that change.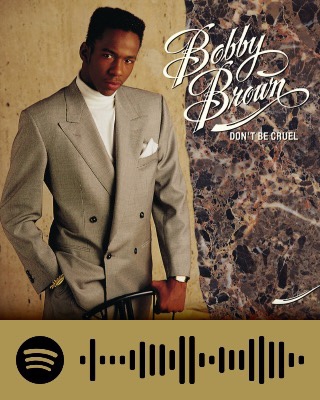 "My Prerogative" by Bobby Brown
Any R&B superstar like Bobby Brown knows that with fame comes a fair amount of judgement for eccentric acts. However, the former husband of Whitney Houston recorded a song that proves to the press that he will do what he wants and make his own decisions. That is his own prerogative.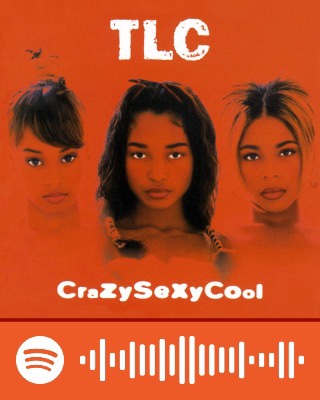 "Waterfalls" by TLC
This all female R&B band brought struggles of the real into a song. The songs states, "Don't go chasing waterfalls. Please stick to the rivers and the lakes that you're used to." This is the metaphor that is used to conclude both stories, with waterfalls representing a bad habit they face and rivers and lakes representing an ideal safe lifestyle.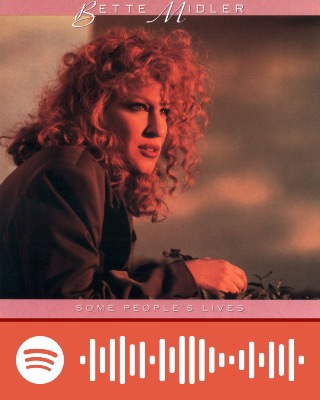 "From A Distance" by Bette Midler
Instead focusing on the negatives in the world, Bette Midler decides to look at it from a distance. She narrates an environment where no diseases, hunger, poverty, or violence is to be found. From a distance, she hears sacred silence, representing peace through the land. The world is blue and green and has snow-capped mountains.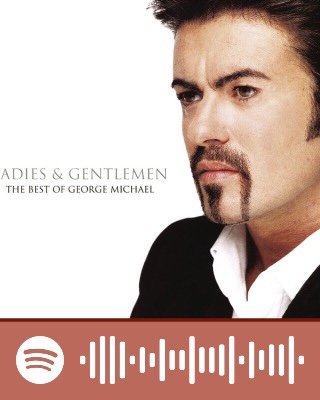 "One More Try" by George Michael
In this song, singer-songwriter George Michael recalls attempting to enter into a new relationship. When singing the lyrics "the last one I had made me cry," Michael is referencing a previous romance that ended in tears. He is eventually able to put the past time behind him and give love another try, proving that not every love story is bound to end painfully.
"It's My Life" by Bon Jovi
Bon Jovi and his bandmates put all their troubles behind them and live for the moment, an action that can be challenging when life is stressful. The iconic rock band realizes that they are only given one life, and it is too short. This epiphany leads them to them asserting their own freedom.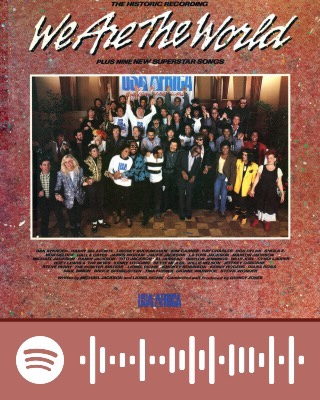 "We Are The World" by USA For Africa
Michael Jackson, Lionel Richie created a beautiful melody with moving lyrics that every fan in the world embraced. They performed with other icons, such as Stevie Wonder, Tina Turner, Willie Nelson, and Diana Ross. They joined together in one studio to establish that the way someone is treated should not be based upon their race, ethnicity, or religion. They sung to demonstrate how everyone is here for a reason and how we all must make the choice to create a brighter future.