Not So Hype
Some users are not happy with Netflix's new announcement that they will be producing a show based on TikTok stars' lives.
Recently, Netflix has been under fire by many users for both upping monthly fees and cancelling many beloved original shows, like The Society. However, the media giant's most recent move that has caused uproar is its announcement of a new show. On the April 23rd, Netflix announced via Tiktok that "the Hype House will be coming to Netflix." The Hype House is a group of teen and young adult influencers, mostly known for dancing on Tiktok. 
There is not much information out yet regarding specifics of the reality show, like the title or release date. But there has already been an incredible amount outrage by both Tiktok and Instagram users. Hundreds of thousands of comments have been left on the announcement post, almost all of which are negative. Some users even claim that they will cancel their Netflix subscription over the new series.
I understand why there are negative reactions to the show. I do not support or follow any of the Hype House members, because, to put it simply, they don't do much. Some influencers on Tiktok have amazing talent, such as dancing or makeup skills. I cannot say the same for the Hype House members. I have nothing against most of them, but I can't see the show being very interesting.
The show will be documenting their lives, but the problem is that they already document their entire lives on their social media platforms. It seems like a redundant waste of resources.
Many comments against the new show regarded the cancellation of other beloved Netflix originals.
"You cancelled I Am Not Okay With This just to make space for this show?" one read.
"
My issue is that there are so many more interesting and deserving popular TikTokers that could have been chosen."
While it does seem unfair that Netflix isn't listening to its users wants, I don't think this argument is sound. The Hype House does have a platform, which mainly consists of younger children. The Hype House is one of the most recognized groups from TikTok. I am sure that millions of followers will tune in to the show, so I can understand why Netflix thinks it's a good idea. The show is a grab to stay relevant with the youth media.
My issue is that there are so many more interesting and deserving popular TikTokers that could have been chosen.
Most importantly, many members of the Hype House are controversial. They are not good role models for young impressionable audiences. Sure, not all of them are like this. Sienna Gomez, for example, promotes body positivity. But the noncontroversial members do not make up for the others who have done very questionable things. Nikita Dragun has had scandal upon scandal, and videos recently surfaced of Chase Hudson using racial slurs. Yet they are still being given a platform by one of the most popular streaming platforms.
Ultimately, I do not think that many of the members in the group deserve this opportunity, but I also cannot blame them for taking it. Let's be honest– if any of us were given this opportunity, we would take it. I cannot chastise them for doing the same as I would have.
I understand where Netflix is coming from by choosing the Hype House. Their younger audience will bring in views and money, but I cannot dismiss the fact that there are so many better influencers with more talent that would be better influences and role models.
About the Writer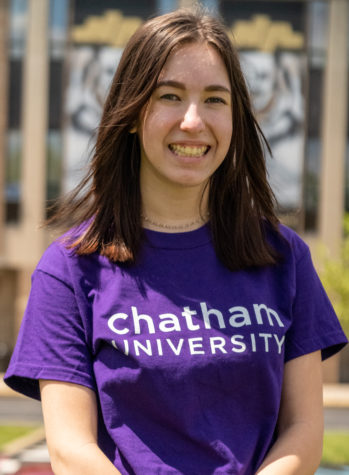 Alyssa Bruce, Copy Editor
Alyssa Bruce is currently in her senior year of high school and is excited to write for her fourth year on the school newspaper staff. She participates in NHS, Key Club, Tiger Thon & Project Water Committees, and NEHS.  For the school year, she runs on vanilla lattes and power naps.