Senseless Prank, Steep Price
#DeviousLicks, a TikTok trend that makes light of theft and property destruction, has come to NASH, and the results may be especially costly for the perpetrators.
Sit in one of NASH's auditorium chairs and there's a chance that your elbow will meet cold black metal instead of the classic polished wood of the armrest. Looking around the rest of the auditorium, you might notice that a couple other chairs join yours in their dissimilarity. 
The missing armrests, among other parts of the chairs, are proof that TikTok's Devious Licks trend has reached North Allegheny Senior High School. 
#DeviousLicks is one of the latest trends to go viral on the social media platform — but unlike most others, its effects are proving costly.
The obsession started when one TikTok user posted a video of themself sneaking a bottle of their school's hand sanitizer into their backpack. From there, things escalated until schools were finding trashed bathrooms, cracked ceilings, and even missing urinals. 
"
A number of these students are so close to the finish line as far as graduating. You don't need a criminal charge hanging over you over what you're doing on social media."
— Officer Ray, NASH SRO
As of September 30th, there have been 24 cases of "devious licks" in the NASH auditorium, according to NASH School Resource Officer Todd Ray. That's 24 auditorium chairs with missing armrests, but the damage extends to other areas of the school as well. 
"We've also had a number of soap dispensers that were damaged or taken," Ray said. "Paper towel racks are being taken off the walls [of bathrooms]."
The cost of replacing the items is higher than students may expect. Each of the soap dispensers costs $40, and the armrests can not be replaced easily because they are custom-made for the chairs in the auditorium. 
In addition to the cost and hassle of replacing the stolen parts are the effects that the #DeviousLicks trend has on the school's image. 
"I think this affects the taxpayers, and you have to look at how your auditorium is going to be viewed and how your school is going to be viewed," Ray added. "You're taking components of something just for a laugh or a follow on social media."  
Students should know that the administration will not simply express their disapproval. According to Ray, NASH has the security means to identify the perpetrators and potentially press charges.  In fact, in schools across the country, teens have been arrested for vandalizing or stealing district property as a part of the #Devious Licks trend.
"Perhaps [students] are unaware that we have 144 cameras throughout our building. We're working with the administration to identify who the students are and take the appropriate action," Ray said.
In accordance with the NASH Code of Conduct, Ray added that several of the violators have been identified by the administration and are potentially facing criminal charges of theft. Already, two students who stole soap dispensers were identified and required to pay $160 in restitutions. 
The severity of these consequences is precisely why Ray warns against participating in the Devious Licks trend. 
"A number of these students are so close to the finish line as far as graduating," Ray warned. "You don't need a criminal charge hanging over you over what you're doing on social media."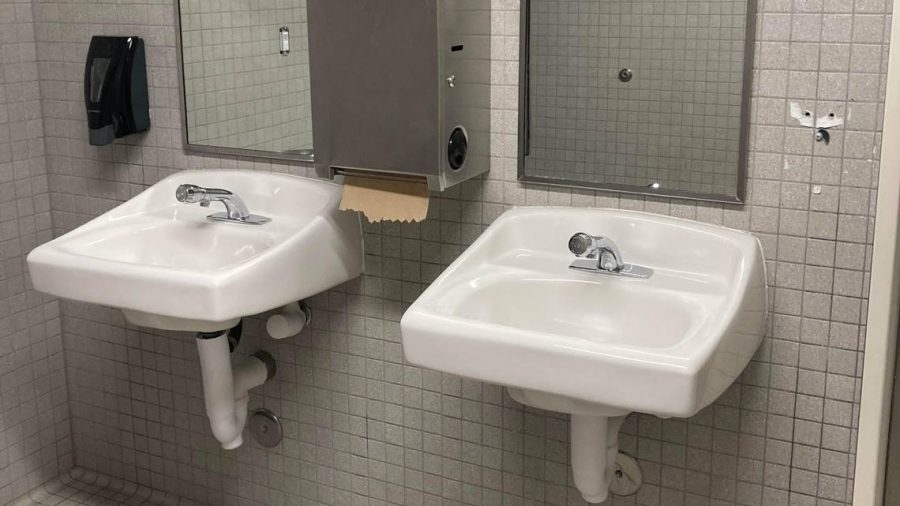 Criminal charges are not the first line of action for students who have stolen from the school, Ray added. Both the administration and the security team would prefer to handle the situation with those directly involved, but in order to do so, offenders must come forward. 
"For those who have taken these items, drop them off. Come see me. Let's discuss this before we look to take greater measures," Ray said. "Let's recover these items, and then take it from there."
Ray, along with the building administration, wants the message to be unmistakable.
"Stop. Because it's your school. It's our school. We don't want to see something like this continue."