It's Not about the Money
The sheer amount of time and effort required to sponsor and coach NA's biggest clubs and sports is evidence of a motivation deeper than financial gain.
It's 7 PM on a Monday night. Outside of NASH, the stillness of the parking lot stands in stark contrast to the frenzied mayhem that took place just five hours prior. However, in the midst of the mostly empty lot, several lone cars remain parked. These vehicles belong to a select group of NASH staff members who sponsor supplemental activities and sports in addition to their already demanding teaching jobs.
Very few people truly understand the time and effort that go into supporting an extracurricular activity, especially one with a large number of members. For some of the biggest clubs and organizations at NASH, teacher sponsors can spend upwards of 15 hours a week outside of school working for their students. 
In addition to teaching the Advanced Multimedia Arts Course, AP Music Theory, and Honors Music Theory, Bob Tozier is the chairman of the North Allegheny Music Department. His job entails helping other teachers obtain materials and prepare concerts, as well as running the NA musicals. 
During the typical show season, Tozier spends a minimum of 18 hours per school week working on activities outside of his teaching position. On top of daily rehearsals, Tozier concentrates his weekends on the administrative side of musicals, such as drafting show programs, ordering t-shirts, and organizing the schedule for the coming week. 
A similar story is told by Sharon Volpe, who currently sponsors the Physics and Math Club, the Red Cross Club, and the Creative Writing Club, in addition to teaching AP Calculus BC and Honors Linear Algebra at NASH. 
Before this year, Volpe was the lifeblood of North Allegheny Speech and Debate, undoubtedly one of NASH's largest student organizations with well over 100 members each year. Supporting so many students did not come without its sacrifices.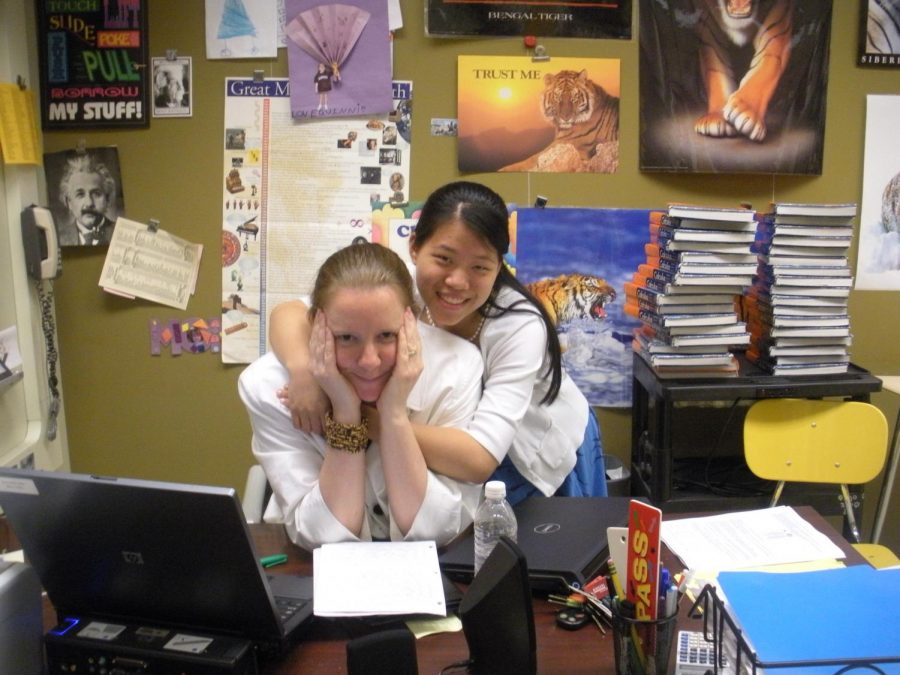 "I gave up time with my family," Volpe revealed. "When my kids were little, I was with NA Debate more than I was with my kids."   
For both Tozier and Volpe, the responsibilities of an activity sponsor increase exponentially during particular times of the year. 
"We start rehearsals in January, but we do auditions in September. What follows is callbacks in November and preparation of materials through December into January," Tozier said. "You could say our spring show starts at the beginning of the school year and goes all the way to just about the middle of March."
With NA Speech and Debate, the success of the team practically guarantees that students will travel to national level tournaments each year.
"When we went to Nationals, that was eight days, at least 24 hours, with very little sleep," Volpe said.
The weight of the task is no different for sports coaches. For Art Walker in football, John Neff in cross-country and track and field, and Dan Schall in boys' volleyball, the head coaching hours outside of the school day can be massive.  
Cross-country and track and field each have teams of around 200 student-athletes. However, the magnitude of the sport does not detract from the level of care each member of the team receives. 
"You have a practice plan, but you have something specialized for almost everybody on the team," Neff explained. "You're thinking about each individual kid. You're thinking about who's getting injured and who's looking like they're moving in the wrong direction." 
For Walker, coaching the school's most watched sport occupies up to nearly 8 hours of his evenings during the season. On Thursdays, the days with the shortest practices, he gets home around 6 o'clock, but there are also 9:30 and 10 o'clock nights.
And the weekends offer little rest.
"We put in about six to seven hours on Saturday and the same thing on Sunday," Walker said. "We usually start around 6:00 or 6:30 in the morning and stay until we get stuff done."
Schall said that preparations for boys' volleyball, a spring sport, are a year-round process. 
"[But] the in-season is different from the off-season," Schall explained. "For the in-season, it's probably about four hours a day."
The four-hour span is taken up by practices, matches, film reviews, and travel time to and from games.  During the off-season, coaches and players are mentally and physically training for what the upcoming season will bring. 
The extra time and effort required from these teachers inevitably leads to its own problems. 
"You can plan everything out perfectly and say, 'I'm going to dedicate this time to school and this time to football,' but then something will come up academically or something will come up athletically," Walker said.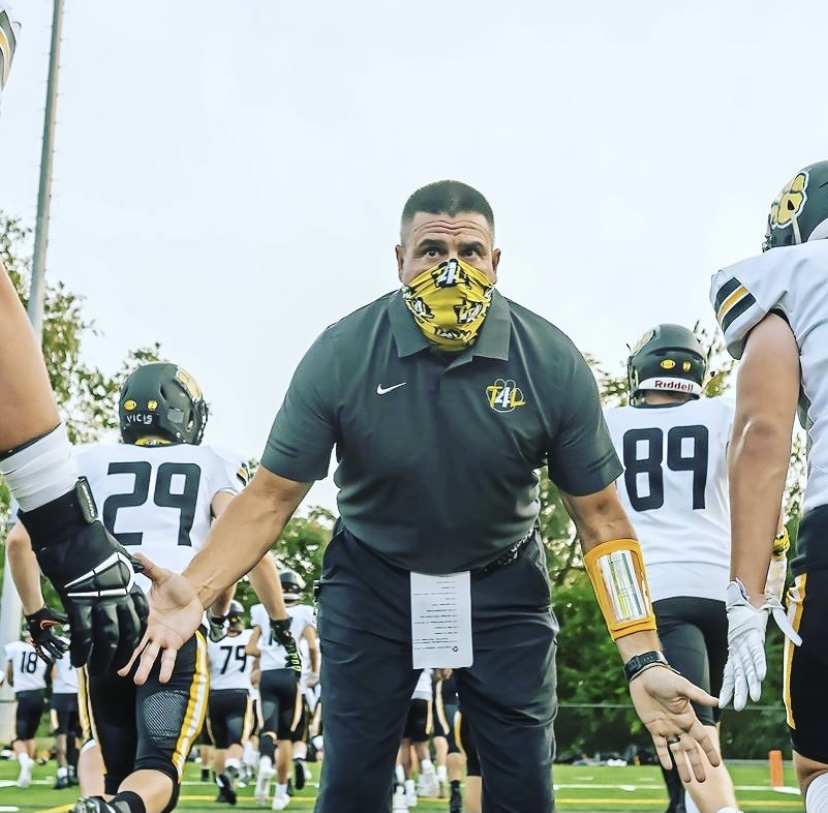 Tozier echoed those sentiments.
"It's like a big puzzle, and I just have to make sure, as people say, to work smart. Use every second of your time and do the jobs in the location that can only happen in that location," he said.
Reading their testimonies, one may wonder why these teachers put themselves through this at all.
Across the country, school districts add to teachers' salaries in most cases when they take on significant extracurricular activities. However, the paycheck boost alone is not enough to warrant the amount of work club sponsors and coaches put in.  
"Some people will say coaches are paid, and so it's just a job," Neff said. "They say that the time you're putting in you're getting paid for. But if you were to do the math, it's not a ton, so it's not about that."
Although they vary, most supplemental contracts at North Allegheny do not exceed $6,000 a year. Broken down based on the amount of extra hours teachers put in, the hourly rate amounts to around $8. In perspective, teachers could take a part time job at Wendy's or Chipotle and earn more than they do sponsoring their activities.  And that's not just true here at NA — it's a consistent pattern across the country's educational system.
"The joke is, you never do this to become a millionaire. If any of us would want to take one of these jobs to say this is like the lottery for me, you're crazy, right? The hours never equal the pay," Tozier said with a laugh. 
So, if not for monetary reasons, then what motivates teachers to take on extra positions, knowing that the work far outruns the compensation? 
While each coach and club sponsor has unique reasons for pouring their time and energy into their extracurricular duties, they are connected by their universal desire to watch their students grow and to develop personal connections with them that extend beyond the classroom.
"For me, as a coach, I get to see guys from the end of their ninth grade year, when they start to work out with us in January. You see a kid from the time they were in ninth grade until the time they're playing with you and graduate and what they develop into," Walker said. 'Three-and-a-half years watching somebody grow from a shy, introverted, maybe not great athlete into a confident student-athlete, and you have a part in that."
A strong relationship with students is also what drives Schall to continue coaching the volleyball team, knowing that special bonds will last a lifetime.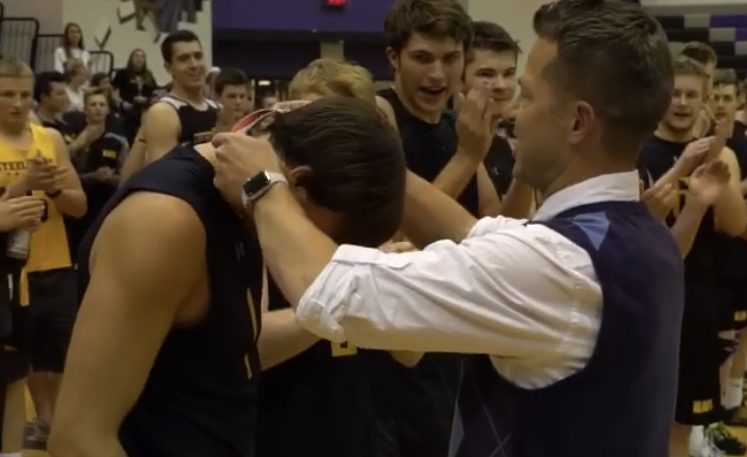 "Whenever you can help cultivate that environment, it's a really special thing because it's not just about a couple of years in high school. It's bonds that last years beyond high school," he said.
Additionally, one aspect of extracurriculars that differs from regular classes is that students join out of their own volition.
According to Volpe, the opportunity to see another side of students outside of a classroom setting can be one of the most rewarding parts of taking on an after-school responsibility. 
"I have kids in my classes who just never speak, and when I see them outside of class in debate or extracurricular activities, when I get to hear their voice not talking about school stuff, that's the most valuable," she said. "It's not the classes that they're going to remember when they leave here. It's the extracurriculars they did because they love something and they wanted to spend more time with it."
For Tozier, it is especially clear that the joy and pride of his students are the main motivation behind his decision to take on the mountain of work year after year.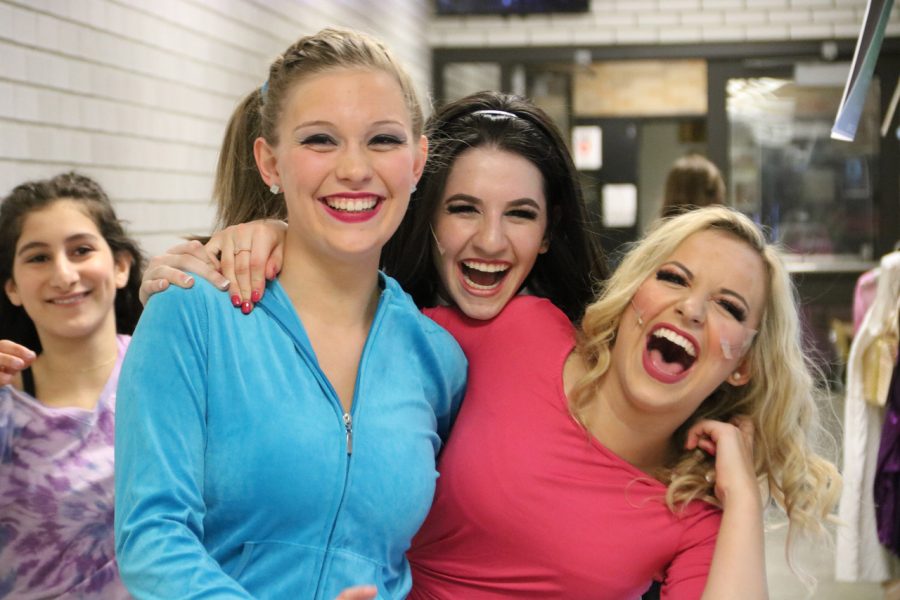 "My favorite moment during any of the musicals is just after we've done our last bows and I watch the kids run down the hallway to greet all of their friends and family members who have come to see them in the show," he said. "You see the biggest smiles. You see the camaraderie of the entire cast pulling together, feeling a sense of accomplishment. That's probably what drives me to continue to do this every year, seeing the kids' successes from the hard work they put in to get to this point."
Time away from their families and relatively low pay are sacrifices these coaches and club sponsors willingly make because, for them, the only compensation that matters is appreciation from those they make these sacrifices for. 
As Walker put it, "When your athletes appreciate you, that's the most important thing. People in the building or in the community may not understand the time and effort you put in, but if your players appreciate you, that's all that matters."
Leave a Comment
About the Writers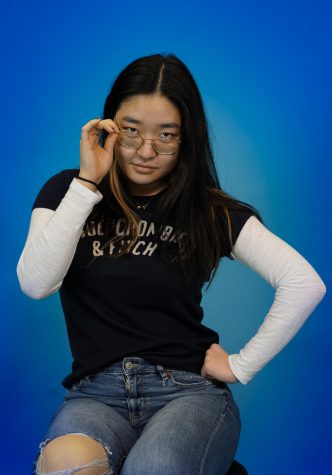 Michelle Hwang, Features Editor
Michelle Hwang is a senior at NASH and the features editor for The Uproar. She enjoys reading, so if you happen to have any book recommendations, please send them her way. And if you happen to have spare slices of pecan pie lying around, send those her way too. She really likes pecan pie. She also likes making pros and cons lists with Claire Majerac. Not about pecan pie though. There are no cons to...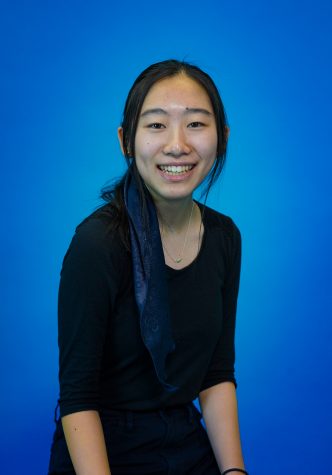 Sophie Lu, Staff Writer
Sophie Lu is a senior at NASH. She loves reading, writing, travel, and binging The Office while eating copious amounts of purple Doritos. Outside of The Uproar, she is a member of Speech and Debate, DECA, and orchestra.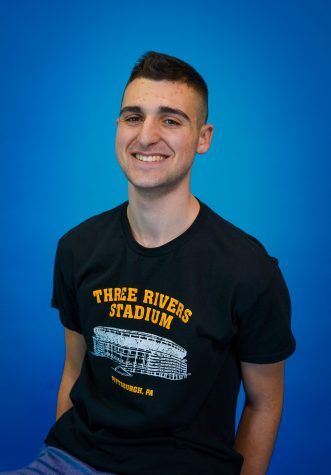 Anthony Durzo, News Editor
Anthony Durzo is a senior at North Allegheny Senior High School. This is his second year writing for The Uproar, although he has previously written for North Allegheny Intermediate's online newspaper, NAEye, for two years as well.  Outside of school, he played hockey at Robert Morris University for eight years and has played piano for six. After tossing his cap into the air and waving goodbye to North...