A Review of Adele's 30
After six years of difficulties, Adele is back with a new album reflecting upon her personal setbacks.
We've waited six years for a new Adele album to drop, and that day is finally upon us. The Grammy Award-winning singer released her fourth album entitled 30 today and fans are riveted over Adele's new style.
In the past six years, the songs of Adele were played on the radio, but Adele, herself, was rarely seen until October of last year when she hosted Saturday Night Live. Viewers were shocked to see how much weight she had lost and just how much she had changed in the past six years behind closed doors. 
Behind those closed doors was a struggling Adele Adkins. Her marriage of three years to Simon Konecki, with whom she shares a child, had ended in divorce. Additionally, her previously estranged father, with whom she had rebuilt a relationship, passed away in May this past year.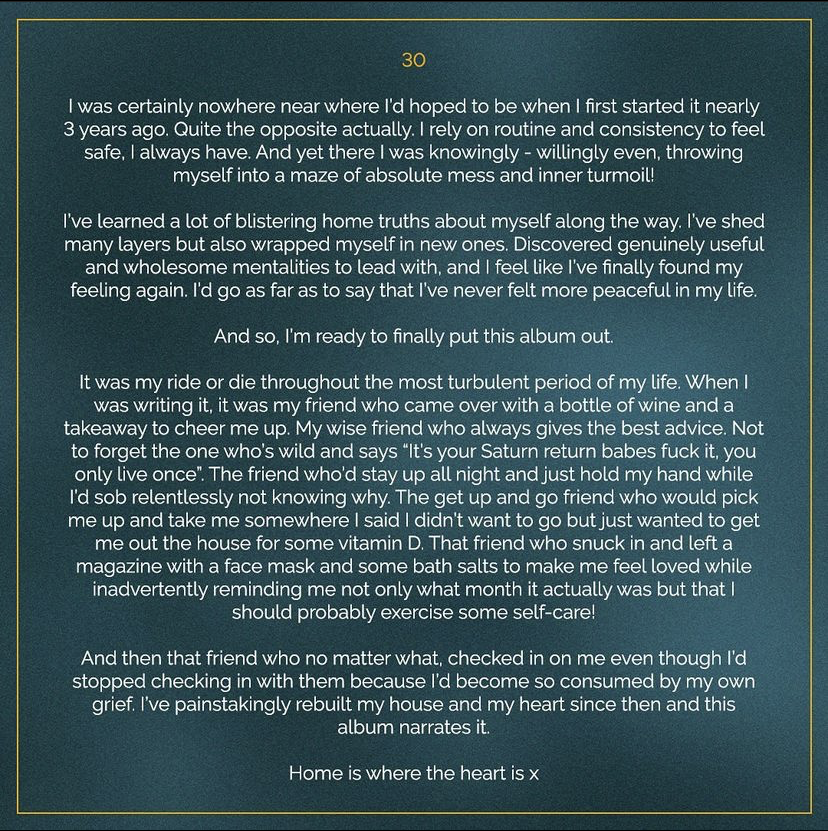 She revealed her hardships during her CBS televised special Adele: One Night Only. The two-hour long show at the Griffith Observatory included a one-on-one interview with Oprah Winfrey, along with performances of a few songs from the new album and her older classics. 
Those hardships led Adele to write the songs for 30.

"Strangers By Nature"
It is a quick way to start the new album with "Strangers By Nature," which lasts only approximately three minutes. It's a deep, chilling tune  mainly led by violin. It has lyrics such as "I'll be taking flowers to the cemetery of my heart." The theme of not just this particular song, but the album in its entirety, of death of love isn't easy to ignore. 
"Easy on Me"
Like many of the songs on the album, "Easy on Me" talks about the aftermath of Adele's divorce and how it has an effect on her entire family. She expresses deep sorrow for not making her marriage last but not without mentioning that she gave her all to save the relationship. The song was released one month prior to the album as a single and currently sits at the #1 spot on the Billboard Top 100 Chart. 
"My Little Love"
Throughout most of her heartbreaking songs, Adele seems to put the blame on herself for a relationship that has fallen apart, and "My Little Love" is another one of those. However, this one differs from the others. She is not addressing her sorrow to her former lover, but to her son caught up in the mess of divorce. The song consists of little excerpts of Adele talking to her son directly and we can hear the voice of her son responding in his nine-year-old voice of childly innocence. The final lyric of the song is "Mama's got a lot to learn." 
"Cry Your Heart Out"
It has an opening like no other Adele song has. Instead of a piano or violin, it's her voice in some sort of unnatural autotune. "Cry Your Heart Out," unlike the majority of Adele songs, is more on the upbeat side but still has a painful message when describing how she doesn't feel like herself in a toxic relationship. Therefore, she must cry her heart out in order to cope with the pain. 
"Oh My God"
This too is a song that is not Adele-typical. It has a more modern start that also rejects a piano or violin sound. Like "Cry Your Heart Out," it is not a slow tune, rather consisting of clapping to a faster beat in the background. This also is not a song of painful heartbreak. Instead, it describes a deep crush for someone whom she cannot resist.
"Can I Get It"
After a few songs that are followed with a clapping or drumming background, we now have, for the first time in an Adele song, a background with whistling. This song entails the lack of patience when waiting for love to arrive to a lonely heart. 
"I Drink Wine"
Even though revealing on her Adele: One Night Only special that she is now completely sober, Adele ironically wrote a song called "I Drink Wine." However, the lyrics never consist of "I drink wine," suggesting a metaphorical meanng to the song. 
"All Night Parking (with Errol Garner) Interlude:
With a more 90's hip-hop vibe, this short tune describes a deep need to see a certain someone in a romantic reunion. When not together, dreams enter the minds during slumber about that certain someone.
"Woman Like Me"
While the title may lead some to believe that this song would be a stronger and empowering jam, it is a calming acoustic tune that has Adele explaining that the man who once had her heart stupidly let her go and that there is no other woman in the world like Adele.   
"Hold On"
We're now back to the Adele that we all know, the slow piano in the background as she sings her strong lyrics that she's written herself. It's expressing the urge to stay in a relationship that is heading south. It is clear that love may come once again and that all the troubled lovers should do is hold on for just a bit longer. 
"To Be Loved"
It's the tearjerker that we all knew was coming. The slow melody and saddening lyrics leaves not an eye dry. It is most likely the most heart-wrenching song on the entire album and points out that love is not always the glitz and glamour some may imagine. Adele mentions the hardships that come from romantic relationships, such as giving certain things up and choosing one person over another, in addition to the fact that if someone tries to make it work, the relationship may nonetheless be doomed and gone before they know it. 
"Love Is A Game"
To end her fourth album, Adele sings a song that she is taking a break from romance, acknowledging that "love is a game for fools" and she refuses to be fooled again. Only will she focus on the betterment of herself.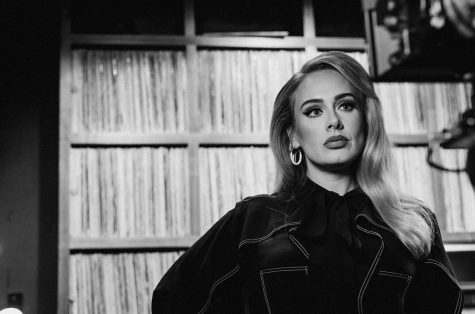 It is definitely an album that shies away from the original sounds Adele's previous three albums. For this time, most of the songs are based on true heartbreak that she encountered herself in her first marriage. The sound also differs from her relatively older songs, which some may enjoy. 
These songs have the ability to put forth strong messages to listeners, which is why I would recommend taking some time and listening to Adele's newest album, 30. Instead of rank out of ten, I will do 30, and give it a 30/30.