ABBA's Voyage breaks the silence
The 1970's Swedish pop sensation has released new music for the first time in 34 years.
Mamma Mia, here we go again! The iconic '70s Swedish band, ABBA, has reunited to release their first album in over three decades.
ABBA is made up of two formerly married couples–Anni-Frid Lyngstad and Benny Andersson, and Björn Ulvaeus and Agnetha Fältskog–all of whom are in their 70s now. They are best known for their music that makes up the 1999 Broadway jukebox musical Mamma Mia!, as well as the 2008 movie counterpart and the 2018 movie Mamma Mia! Here We Go Again.
It's been decades since the quartet has released any music together.
The band took a break in 1982, but on November 5th, 2021, almost 40 years later, they released a full-length album: Voyage. Although all of these songs were written within recent years, ABBA's iconic '70s sound is still evident. In fact, it feels so nostalgic that listeners may think they're hearing the soundtrack for the imaginary third Mamma Mia! movie. 
The band was also partially inspired by TikTok to create Voyage. Many of their classic songs have been trending on the app in one way or another, such as in dances, remixes, or vocal challenges.
However, the main reason the band reunited is that they have a revolutionary plan for the future of their live performances. Alongside this new album, ABBA has also been planning a show involving 3D avatars of the band members–referred to as ABBAtars–as they looked back in 1979. The band's songwriters, Benny and Björn, decided that, although they are reverting to their classic roots, they should add some new songs to the setlist. Thus, Voyage was born.
I Still Have Faith In You
"It's about us and the bonds we have," Björn Ulvaeus tells Apple Music, "about the loyalty we have to each other, and celebrating the fantastic career that we've gone through. Or haven't gone through—there's a lot left of it, as it seems—but there are more layers than that today in that lyric, but that I want the listener to find out by himself." Though I Still Have Faith In You is the first song in the album, it feels like the turning point in a movie, where the main characters reconcile their hard feelings. The five-minute ballad is a perfect beginning to the reunion of this superstar band.
When You Danced With Me
The opening notes of this song immediately sound Nordic, but mainly Irish or Scottish. What would an ABBA album be without a song about dancing? There are many more songs on this record that will make the listener want to get up and dance–though for this track, you may want to try an Irish jig.
"It's about leavers and remainers," Ulvaeus told Apple Music. "I grew up in a small town and I left it when I was 20. But somehow I'd come back to that little town and feel I have roots there." This song feels cozy and comforting; like the kingdom dance from Disney's Tangled or a scene in Pixar's Brave. This album would truly be the perfect movie soundtrack.
Little Things
ABBA certainly has a song for every occasion. With the holidays coming up, "Little Things" feels like the perfect song for a comforting Christmas movie. It's as peaceful as watching snow fall outside from the comfort of your living room.
Don't Shut Me Down
"Don't Shut Me Down" is a post-breakup song; a woman is gaining the courage to ask for forgiveness. But Ulvaeus told Apple Music, "That's it at face value, but I see it as us, as ABBAtars, knocking on the doors of the fans: Please take us as we are now and don't shut us down. It's a little flirt with the disco of the '70s, but other than that, I don't think that any of the old songs have had any impact on the new songs."
It's dramatic and powerful, yet light and airy. ABBA certainly stays true to their roots in terms of vocals, storytelling, and instrumentation, but they are still improving and experimenting with their new music.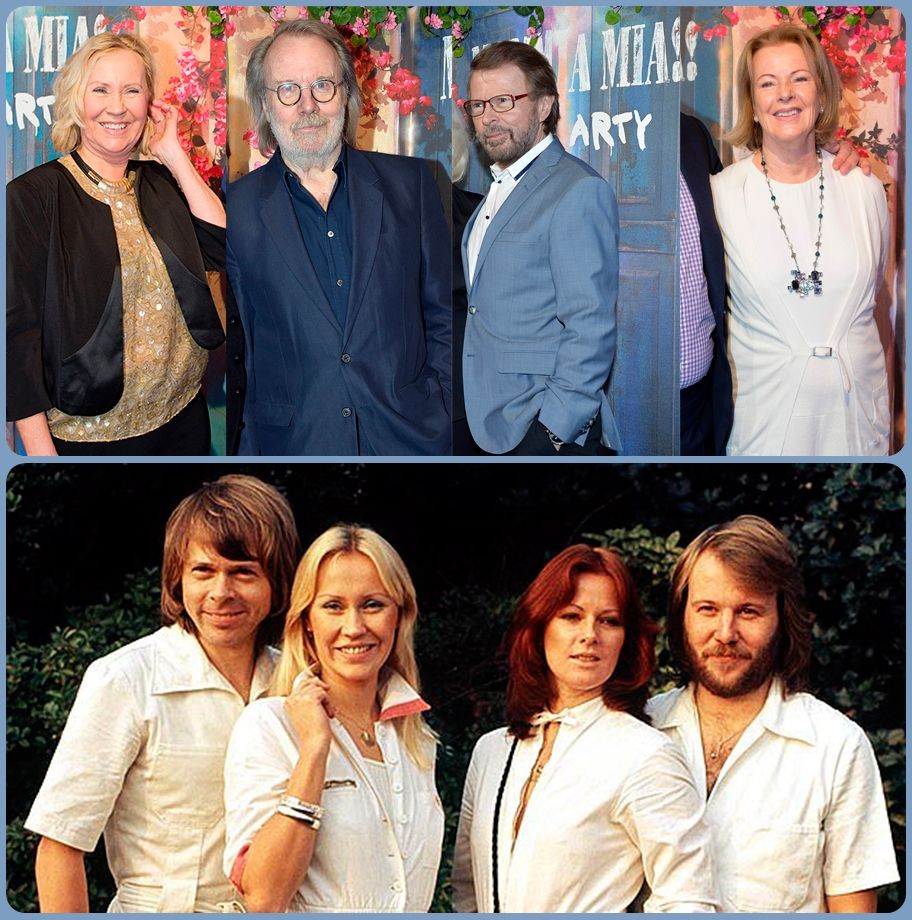 Just A Notion
This track is reminiscent of the scene in Mamma Mia! Here We Go Again with the 1976 song "Why Did It Have To Be Me", where young Donna and young Bill are dancing on a sailboat. And that makes perfect sense, because this song, Ulvaeus told Apple Music, is "from [1978] and it's never been released in its entirety before… Benny did a new backing track, so the band is new but the voices are old. And it illustrates in a way what we are doing in the ABBAtar concert in London, because we will have a live band but the original vocals."
"Just A Notion" proves that ABBA has withstood the test of time, and will likely still be relevant in decades to come. It's a feel-good song perfect for any occasion.
I Can Be That Woman
Regarding this ballad, Ulvaeus told to Apple Music, "There's a lot of stuff going into that song, but it's basically about someone who has come down from an addiction and finally comes down into real life and is sorry about all the wasted years. But there's hope at the end of the tunnel: I can be that woman now. Only we know what is fact and what is fiction about our life experiences together. It's a kind of freedom that you get. With 70, you get that freedom."
Keep An Eye On Dan
ABBA has a knack for storytelling. In this story,"Dan" is a child from a broken family–his parents are divorced and he is getting dropped off at one parent's house. This song contains one of the most interesting melody lines in the album, driving and powerful, showing the tension that exists between divorced parents taking care of a child.
Bumblebee
"Bumblebee" is the "save the bees" anthem you didn't know you needed. The message I received from this song is that you should enjoy the little things and appreciate everything while it's here, because one day it could be gone. It's a message about climate change and caring about the environment and your own wellbeing. Ulvaeus told Apple Music, "I've always found bumblebees or squids as powerful symbols for what we might lose with climate change. It's a symbol of the loneliness we will feel when these creatures perhaps vanish because they cannot adapt." Not to mention the song continues the Nordic theme from previous songs as well as the iconic ABBA sound.  It is both adorable and thoughtful.
No Doubt About It
There is in fact no doubt about it. This song is reminiscent of some of ABBA's classics, such as "Does Your Mother Know?" from the original Mamma Mia! It's one of the more energetic songs on the record–definitely a song to dance to. ABBA wouldn't be ABBA without some dancing tunes. Certainly one of my top picks.
Ode To Freedom
I couldn't agree more with what Björn Ulvaeus had to say about the final song on the record.
"The concept of freedom is so intriguing and it's so different for different kinds of people," he told Apple Music. "This song is so majestic. I could never say what my freedom is, because that would be received as, 'Oh, you can say that you are rich, you're famous. Da, da.' This is not my ode to freedom; it's about how if I ever wrote one, it would be simple. I don't know what it would be about, but I wish someone would write one." It is a perfect end a stunning album. The swell of the orchestra makes it feel like the end of a fantasy movie that takes place among the stars.
ABBA has most definitely been on a voyage since they formed in 1972, and it's been an incredible journey. Voyage comes at the perfect time so that the generations that did not grow up with the group can now have that opportunity.