Thunderstruck
NASH senior Mia Tuman hopes to continue the family legacy with her own Division I athletic career.
NASH senior and volleyball standout Mia Tuman has grown up around rather high expectations.
"I have a very big family," Tuman said. "Pretty much everyone either is or was an athlete."
The Tuman name is well known in the sports world. Mia's father, Jerame, played football at the University of Michigan, before being drafted as a tight end for the Pittsburgh Steelers, where he played for nine years before concluding his career with the Arizona Cardinals.
Her mother, Molly, played volleyball for the University of Kentucky and went on to play for the US National Team. She also trained with the Olympic team.
Mia's brother, Canyon, plays Division I volleyball at Penn State, and Makenna, her older sister, plays rugby at West Point. Two uncles have played in the NFL, and several aunts and cousins played Division I volleyball.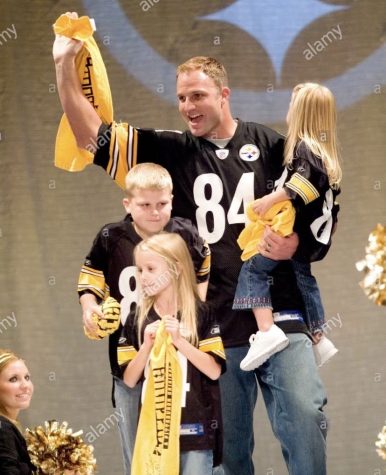 But if that sounds like an enormous amount of pressure to grow up with, you must not know Mia very well.
"It has been super motivating for me to have such amazing role models in my life, ones that I look up to every day," Tuman said. "It has given me a better picture of what I want out of my volleyball career and where I hope to end up."
Tuman readily acknowledges that her family's dynamics are not particularly common.
"I know my parents have really high expectations of me," she said. "Although that can sometimes feel like a lot of weight, I know they just want me to not settle for anything less than what I can be if I keep working hard."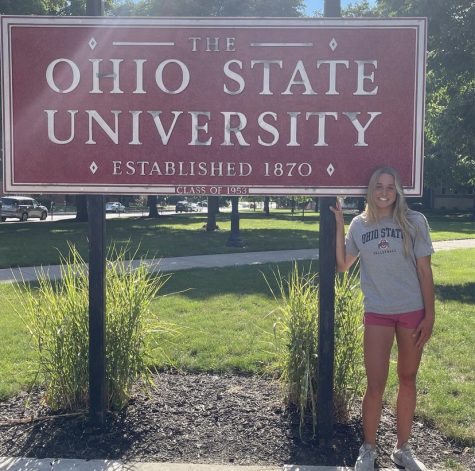 Tuman has been a decorated athlete since her freshman year on the volleyball court. Last season, she was named the Pennsylvania Gatorade Girls' Volleyball Player of the Year and first-team All-American by PrepVolleyball.com, in addition to earning the distinction of the Post-Gazette Girls' Volleyball Player of the Year. She received offers to play Division I volleyball at Penn State, Pitt, Michigan, UNC, Kentucky, Texas A&M, Tennessee, and Dayton, in addition to Ohio State, where she committed on August 5th, 2021.
"My recruitment process was honestly very stressful," she said. "I had to make the decision a lot sooner than I would've liked to because of pressure from one of the other schools I was considering. I ended up taking my visits all in a row and making my decision later that week. I know I made the right decision in committing to Ohio State."
But now that her future is set, it's time to focus once again on the high school court.
"I am beyond excited to spend my last year with all my best friends," Tuman said. "I think we are ready to keep the winning streak going this year."
As the defending WPIAL and PIAA Class 4A champions, the Girls' Volleyball Team will have to manage high expectations this fall, to which Tuman, especially, is no stranger.
But for all of her preparation, the senior ace may struggle with a new challenge later this fall.
"I am definitely going to miss my teammates," she said. "They really are like my family, and I know I am going to be a wreck after our last game playing together."
Leave a Comment
About the Writer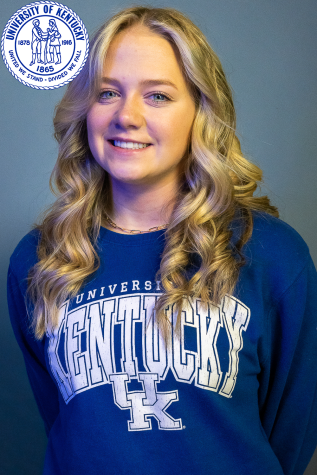 Libby Heckert, Staff Writer
This is Libby's first year writing for The Uproar and her second year reporting and editing for NATV. She enjoys dancing and is the captain of the dance team. She hopes to continue her broadcast journalism career at a college down south.