A Divided Meal
Is Thanksgiving a worthwhile holiday or simply a minor interlude between Halloween and Christmas?
November 23, 2022
No Thanks
A crowded table filled with a variety of food does not interest me in the slightest. Thanksgiving food has never really been my favorite part of the holiday, even when I was younger. My favorite parts of Thanksgiving are the holiday deals in store and online, as well as the days off from school. 
A typical Thanksgiving menu typically includes turkey, mashed potatoes, a green vegetable, gravy, sweet potatoes/yams, stuffing, cranberry sauce, a type of pie, and a few other foods that vary by household. I personally do not like any of the foods listed above and I consider the flavor profile of all of them pretty bland as well. Out of these foods, I really only like the pies. I am not a fan of pumpkin pie because I find it basic and boring. My favorite Thanksgiving pie I have tried was a cinnamon streusel pie. The pie was not only more unique, but it had far more flavor than a bland pumpkin pie. 
Arguably, the most popular Thanksgiving food is turkey. I find Thanksgiving turkey dry and bland. I could say that it might be the way the turkey is made, but I have tried a variety of turkeys over the years and have never been a fan. I feel that I am not alone in my hatred for turkey, seeing that many tend to label other foods as their favorite Thanksgiving dish.
My favorite Thanksgiving food is macaroni and cheese, which is far from a fall-inspired dish. However, macaroni and cheese is common in many houses on Thanksgiving. I love the warm, cheesy, buttered noodles that are topped with panko bread crumbs. The dish may be simple, but I find that it tastes better than any of the other food served on Thanksgiving.
I will never understand why some people enjoy certain Thanksgiving foods. Specifically, I am confused why people are so fond of making cranberry sauce every year. I have never tried the dish, but I still feel that I am within my rights to judge those that eat it on Thanksgiving. It seems like a dish similar to jello that does not pair well with any of the other Thanksgiving foods. 
I prefer the food I eat on Christmas Eve and Christmas Day compared to the food I eat on Thanksgiving. I tend to eat traditional Italian food (pasta, chicken parmesan, garlic bread) on Christmas Eve and beef tenderloin on Christmas Day. The food during the Christmas season has far more variety and flavor, making it preferable to the food at Thanksgiving dinner. 
My family and I have tried a variety of recipes over the years to add variety and to try to get me to like Thanksgiving food more. I consider my mom and I to be pretty good cooks, which means that I know my dislike of Thanksgiving food has nothing to do with the way it is prepared–I simply dislike the food. Although I dislike Thanksgiving food, I am grateful to spend the holiday with my family surrounded by a table of food.
About the Writer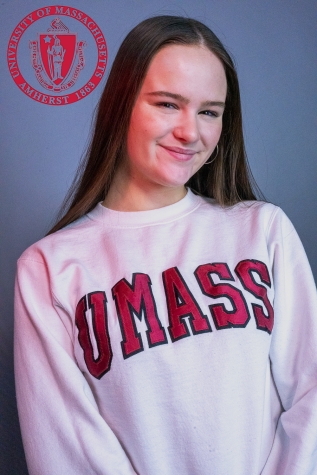 Camryn Gray, Arts & Entertainment Editor
Camryn Gray is a senior at NASH. When she is not writing, she enjoys dancing and traveling. This is her second year on The Uproar staff after writing for NAEye.
Leave a Comment
Thanks
A day to come together, Thanksgiving dates back to 1621. It is best known as a day full of delicious food, but Thanksgiving involves all the components of a perfect holiday. You get to eat wonderful food, spend time with family and friends, and you don't even have to leave the house. Every family has its own unique traditions, but watching football with your family and eating savory food like mashed potatoes and pumpkin pie are some of my favorites. No matter how you celebrate, Thanksgiving is the perfect way to kick off the holiday season. Who wouldn't love a holiday centered around different types of food? There is a dish for everyone: delicious juicy turkey, stuffing, creamy mashed potatoes, pumpkin pie, and many more. 
My favorite part of Thanksgiving food is not only the food but the tradition that comes with it. There have been many cherished recipes passed down from my ancestors that my family makes every year for Thanksgiving. With these recipe traditions, I have been taught how to create these special dishes like my grandma's famous pumpkin pie. There are so many different recipes and dishes you can make for Thanksgiving, and you can alter your Thanksgiving traditions in any way you want to. 
One of the best things about Thanksgiving is you can eat as much as you please without being questioned. Thanksgiving food produces the best kind of leftovers. You can make many different things from Thanksgiving leftovers, from soups to turkey sandwiches. 
On the day of Thanksgiving at my house, the savory smell of the turkey cooking in the oven lingers around the house all day, while my grandma and I are in the kitchen cooking up the many traditional dishes used every holiday season. Tablespoons of butter melting in the mashed potatoes, the smell of pumpkin pie baking in the oven, and the smells coming from the kitchen are all reminders of the feast we get to enjoy around six o'clock. 
Once my grandmother calls everyone for dinner, each sibling has to help carry multiple casseroles and dishes to the long dining room table. We all sit down at the table and get to eat what we have been waiting for. I put every dish on my plate and drench it all in the warm, creamy gravy, mixing the different dishes together to get a burst of flavor in my mouth. The mashed potatoes with a slice of turkey dipped in gravy is one of the best tastes you can relish. 
My favorite part of Thanksgiving food is the dessert. There is an assortment of pumpkin, apple, and cherry pies. Also cheesecakes, cookies, and fresh vanilla ice cream populate the table. Having a slice of each on your plate and getting to try everything is the sweetest end to a savory Thanksgiving day.
About the Writer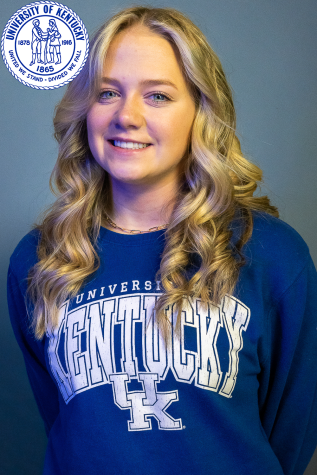 Libby Heckert, Staff Writer
This is Libby's first year writing for The Uproar and her second year reporting and editing for NATV. She enjoys dancing and is the captain of the dance team. She hopes to continue her broadcast journalism career at a college down south.
Leave a Comment