The Big Game
For many college-bound seniors, finding a campus with a vibrant sports culture is among their main priorities.
From academic reputation to location to tuition and fees, many factors play into the college decision process for seniors. For many students, one must-have on their future college campus is a vibrant athletic program.
Senior McKenna Bush has already committed to her college of choice, West Virginia University.
"The fan base and sports atmosphere has impacted my decision to attend," she said. "It's not the most important factor in my decision, but it is definitely a good reason why I want to go there."
Senior Arianna Tegtmeier added that growing up in a sports-oriented school district has affected her future decisions. 
"It is important in my decision for college because I really liked how high school [sporting events] would give you the sense of togetherness in a school with such a high enrollment. It is how I grew up at North Allegheny, showing my school spirit and being with all my friends, while cheering on the football team every Friday night."
The NA sports culture has influence senior Taylor Susich, as well.
"Sports in college are very important in my college decision because of how I've grown up," Susich said, "I enjoyed going to a sports-oriented high school, so I am mostly considering very big colleges that have a lot of school spirit."
Senior AJ Rohan has a different way of approaching the question. 
"I'm not necessarily looking for a big sports atmosphere but rather for a lot of school spirit," he said. "Games can be fun wherever you go, as long as the student body enjoys cheering for their school."
For senior Amy Solman, college sports are about more than the games themselves. 
"I love to visit my brother in college because I get to participate in tailgates, dressing up, and going out with him and his friends," she said. "I definitely think that has grown to be an important factor in my college decision-making process."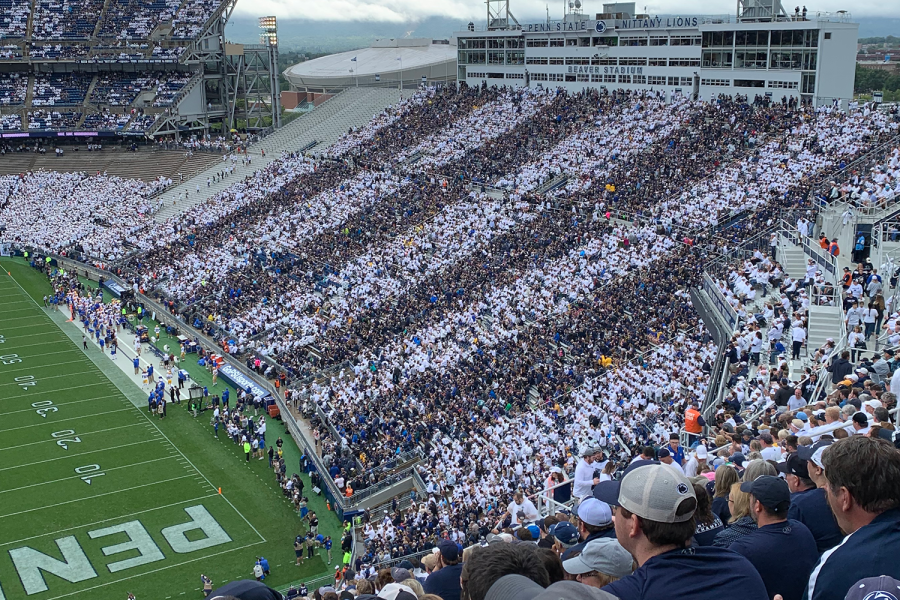 But not all seniors at NA are intent on enjoying the next four years at a sports powerhouse.
"College sports are not a deciding factor in my decision process," senior Emma Swanson said. "I am looking at some smaller colleges with more of an academic atmosphere."
For senior Adam Henning, regardless of whether students want to cheer on a Division 1 team or prioritize other aspects of their post-secondary education, college sports are a factor that all applicants must take into consideration.
"Sports culture affects everyone's college decision, because it influences the overall campus environment," Henning said.