A Travel Guide to Walt Disney World and Universal Orlando
With music groups leaving for Florida this week, it is helpful to have a basic understanding of Orlando's world-famous theme parks.
In just a few days, band, orchestra, and chorus students will step off a plane and find themselves in Orlando, Florida, home to Walt Disney World (WDW). With the weather in Pittsburgh just beginning to turn to spring, leaving a drab Pittsburgh behind for sunny Central Florida may feel akin to Dorothy's entrance into the technicolor wonderland of The Wizard of Oz, but every student is looking forward both to the change of weather and the chance to visit the Orlando theme parks.
Given the expansive nature of Walt Disney World, it is helpful to have some idea of what you are entering into as a tourist. In recent years, WDW has turned the theme park experience on its head, allowing guests to make reservations on their phones or skip to the front of the line … for a fee. The variety of Virtual Queues, Lightning Lanes, and Genie+ can be confusing and overwhelming, but with a little background knowledge, you can use these features to ride more attractions than the average visitor.
Before explaining the skip-the-line options, there are a few things I think students should know before visiting some of Walt Disney World's four theme parks: Magic Kingdom will likely be slammed with crowds due to the opening of a brand-new roller coaster, you need to reserve a time on your phone at 7 AM to ride EPCOT's most popular attraction, and Rock 'n' Roller Coaster is closed for refurbishment. And don't forget Central Florida's sporadically rainy weather–if you don't know what I'm referring to, you will soon!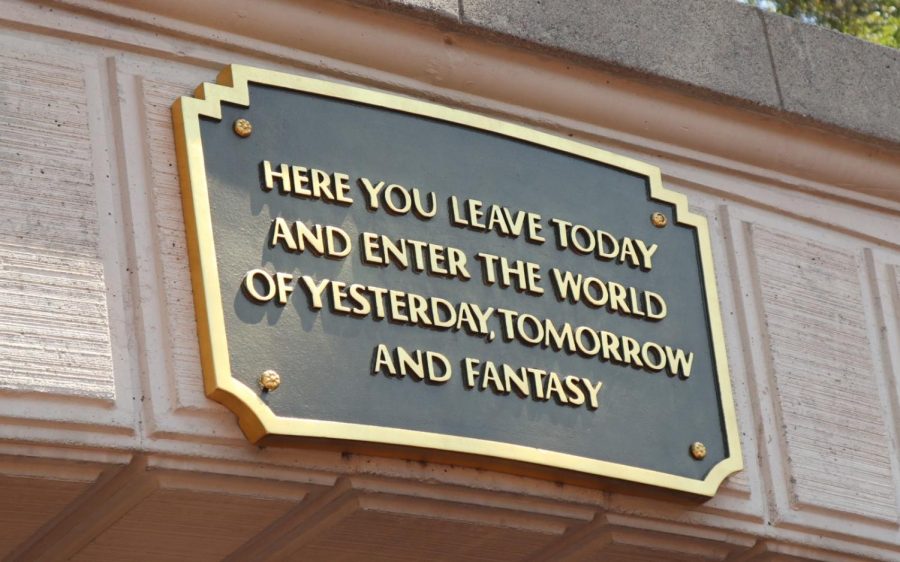 Although I have only been to Walt Disney World twice, with the last time being in 2018, I still feel confident in my touring advice. If I could give one suggestion to first-time WDW visitors, it would be to not stress about long lines. There are always slower attractions or shows that can be seen with little to no wait, and the frenzy of planning out one's day shouldn't get in the way of enjoying the parks as the beautiful places that they are. After all, the Disney theme parks are the cleanest, best-operated, and most scenic amusement parks in the world, home to some of the best rides on the planet.
With that disclaimer out of the way, it's impossible not to address the monster that has infiltrated many aspects of planning a visit to Walt Disney World: Genie+. As part of the official Disney World app, Genie+ has taken the place of Disney's free Fastpass+ reservation system. For a price ranging from about $20-$35/day, visitors are granted the same privilege previously allowed for free under Fastpass+. Just like the old system, guests can make one reservation at a time on the app for priority access (known as the "Lightning Lane") to a variety of attractions. But again, all this is for a fee that can add up for a large group. Of the four parks, it is most useful to purchase Genie+ at the Magic Kingdom, as it has the highest number of attractions included in the service.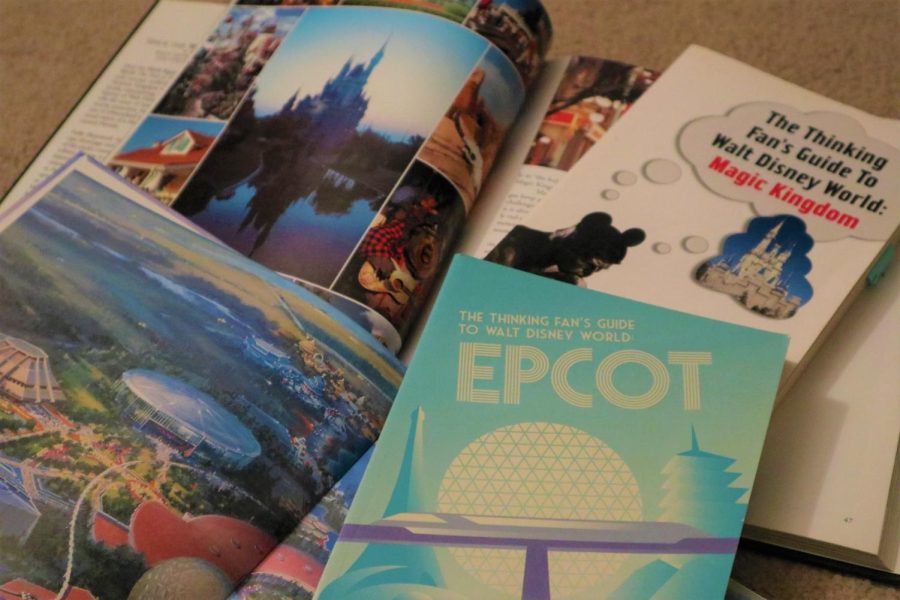 Another option–one that is nothing more than a cheap money grab–is the "Individual Lightning Lane," a separate fee from the Genie+ service. For a flat fee, you can access the Lightning Lane for four of the resort's most popular attractions, which are not included in the Genie+ service. However, Disney resort guests can purchase this option about two hours in advance of regular visitors, meaning they are sometimes unavailable by the time park opening rolls around.
Leaving on Wednesday, the orchestra will be visiting Magic Kingdom on Thursday, followed by EPCOT, Disney's Hollywood Studios, and a half-day at Universal Orlando. NASH choirs and the marching band will leave on Thursday. The band will visit Magic Kingdom first for a performance, then Hollywood Studios, ending with two days at Universal. The NASH chorus will visit EPCOT on Friday, followed by Hollywood Studios, Magic Kingdom, and finally Universal on Monday.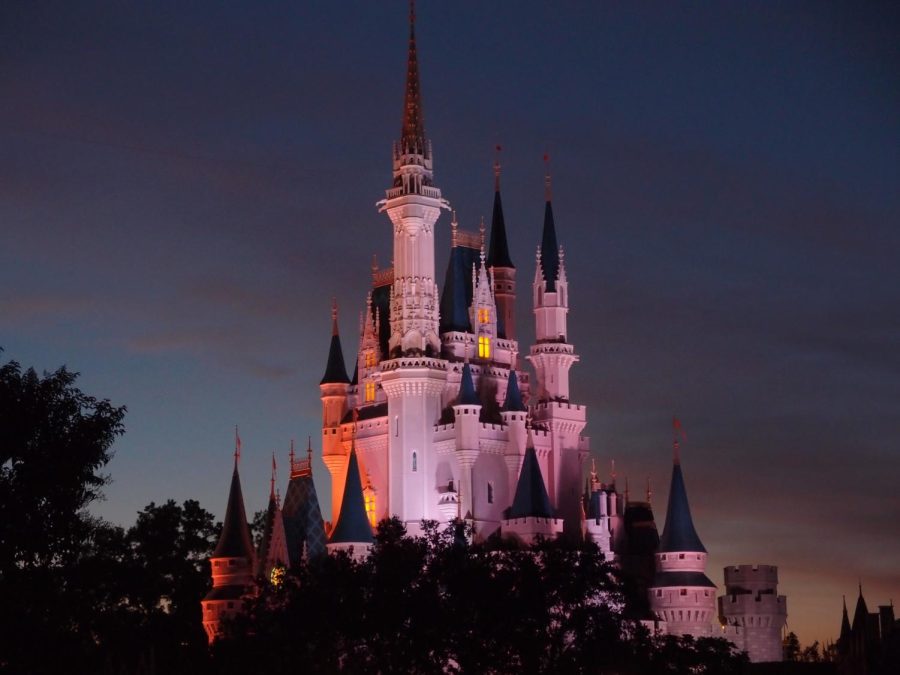 The Magic Kingdom is the park that most people think of when someone mentions "Disney World." It is home to the iconic Cinderella Castle, as well as legendary attractions like Space Mountain, the Haunted Mansion, Pirates of the Caribbean, the Jungle Cruise, and "it's a small world." The park ends every night with a fan-favorite fireworks show known as Happily Ever After, and a parade runs down Main Street every afternoon. However, some rides, like Seven Dwarfs Mine Train, Buzz Lightyear's Space Ranger Spin, and Peter Pan's Flight are not worth the hour-plus waits they frequently command.
It is worth noting that the Magic Kingdom just opened the largest attraction in its history on April 4th. Called Tron Lightcycle / Run and placed next to Space Mountain, the attraction seats riders in a forward-leaning position before launching them at 60 miles per hour into a dark building. Given the novelty of this new attraction, Disney has implemented a "Virtual Queue" system to help alleviate demand. Separate from Genie+, the Virtual Queue can be joined for free on the WDW app at 7:00 AM on the day of your visit. You do not need to be in the park to join the Virtual Queue, but quick reflexes are required, as all passes are typically booked in an unbelievable five seconds. If you are unsuccessful at the 7:00 AM "lottery," then another round of passes is released at 1:00 PM. Upon joining the Virtual Queue, riders are issued boarding group numbers, which are called to the ride sequentially during the day.
EPCOT is truly a one-of-a-kind park, one of the only times Disney stepped outside the tried-and-true "castle park" formula. However, the forward-looking Experimental Prototype Community of Tomorrow has been in a constant identity crisis for about the last 25 years. EPCOT was meant to give people a glimpse of the future, but the future as portrayed in 1982–the year EPCOT opened–quickly caught up with it, and Disney is currently in the midst of major construction to give EPCOT a new identity. Although the front of the park is largely a construction zone, there are still great attractions, including the iconic Spaceship Earth and the new Guardians of the Galaxy: Cosmic Rewind coaster, which uses a Virtual Queue system identical to Tron. The back half of EPCOT is home to the World Showcase, which while lacking in rides, is home to the wonderful architecture of countries around the world. 
Disney's Hollywood Studios is most well-known for Star Wars: Galaxy's Edge, which features the single most not-to-be-missed attraction in Walt Disney World: Rise of the Resistance. Don't watch a POV video, wait in line and see it for yourself! Aside from Rise, however, Hollywood Studios suffers from a lack of signature rides, with Rock 'n' Roller Coaster currently closed for renovation.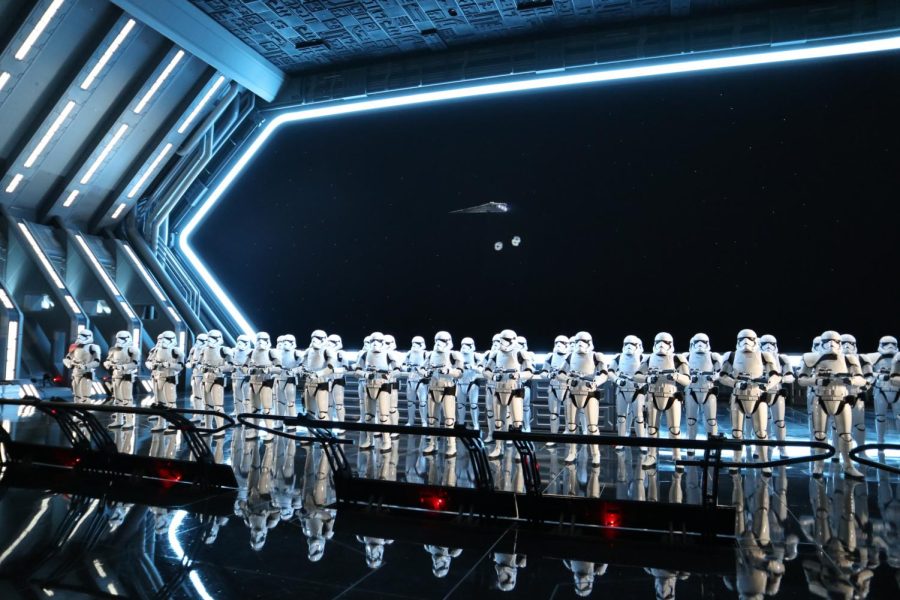 On the other hand, the Universal Orlando Resort has no shortage of legendary rides. Home to two theme parks–Universal Studios Florida and Universal's Islands of Adventure–the sheer number of rides at Universal can be overwhelming to a first-time visitor. The defining area of the Universal parks is the Wizarding World of Harry Potter, with Diagon Alley in Universal Studios Florida and Hogsmeade in Islands of Adventure. Another difference from WDW is the resort's loose article policy: while Disney allows you to bring bags and cameras on all rides, Universal requires you to purchase a locker for loose articles. With the orchestra and chorus only having a single day at Universal, my final advice would be to focus mostly on Islands of Adventure, as many of the rides at Universal Studios Florida are cookie-cutter simulators.
While one can still enjoy the parks without planning out their day, the Magic Kingdom–which draws more than 20 million visitors every year–is not a park where you can walk in without prior knowledge, grab a park map, and expect to ride every headliner attraction. More so than any other amusement park in the country, visitors to Walt Disney World often treat the park like a competitive sport, where they aggressively rush from ride to ride trying to do as much as possible for their money. Just don't get caught up with the aggressive parents who treat their strollers like tanks, and you will have a wonderful time at the "Most Magical Place on Earth." After all, a theme park is not a place for stressed-out planning … at the end of the day, it's all about lighthearted fun.