Securly Fastened
How NA's new security software got me called down to the office
Hang on for a minute...we're trying to find some more stories you might like.
With about five minutes left in the day on September 12, 2018, my teacher received the phone call that no student wants any part of.  A minute later, I was sitting in the principal's office.
As it turned out, my search history had been flagged while doing research for this article. In order to test what keywords were blocked by the district's Securly web filter, I googled such terms as "heroin"  and "suicide."  I had successfully tested the extent of NA's online security, but not in the way I had intended.
Within 45 minutes of the search, I found myself in a meeting with my counselor and Dr. Kreider. Fortunately, they were understanding of my situation, and our meeting didn't last long. But as I left the Main Office thinking that this whole miscommunication was behind me, I was notified of a text from my mom: "Troublemaker." I had discovered just how far NA's new online security could reach and how quickly they react. With that, The Uproar had taken its first casualty of the year.
"
I had discovered just how far NA's new online security could reach and how quickly they react"
Securly acts as a blockade against content that they and the district deem inappropriate for school. When a district dedicates itself to technology as much as North Allegheny has, it's expected to take some sort of action against explicit or otherwise inappropriate content.
However, Securly also blocks access to content that is both school-appropriate and even endorsed or created by the district. For example, the program currently blocks all embedded YouTube links, including those on The Uproar. As a result, all content created by NATV cannot be viewed by students in the building, even the morning announcements, when they're on this very website — created by NASH students, supervised by a NASH teacher, and approved by the district. 
Securly also introduces restrictions against certain key words. According to their support page, Securly can be set to block all terms relating to inappropriate content. For example, searches containing any term related to drugs will be blocked. "Heroin" is obviously one such term and cannot be searched under any circumstances — even if the student is trying to conduct research for a school project or look up heroin awareness/recovery campaigns that are directly partnered with the district.
Any students who are connected to the school WiFi on their mobile devices will also face Securly's restrictions. In addition to blocking websites, Securly can also block apps. This issue extends past the student body, as teachers who use apps such as Slack to communicate with students outside of school are no longer able to do so.
Securly also claims to be able to constantly monitor emails, using AI to detect signs of bullying or self-harm. When such signs are detected, Securly will contact parents or school staff automatically. Securly also offers a "Parent Portal" that will send snapshots of students' search history or visited websites and pass them on to their parents. Another service offered by the company is SecurlyHOME, which provides parents with a live view of their child's online activity on a school computer.  NA is planning to introduce the Parent Portal and SecurlyHOME features in the near future.
Securly exists as its own entity independent of the district, so North Allegheny is not in full control of its technological security settings. NATV, for instance, was recently informed that Securly would not likely have a fix for the embedded YouTube videos until mid-October.  Online safety and privacy were long ago taken out of students' hands, but now even the district cannot fully control online security, as the NATV example demonstrates.
Just a couple of days ago, NATV was asked to produce a Public Service Announcement for the FBI's Heroin Outreach Prevention & Education Initiative – but don't try googling the name … unless you want a call from the Main Office.
About the Writer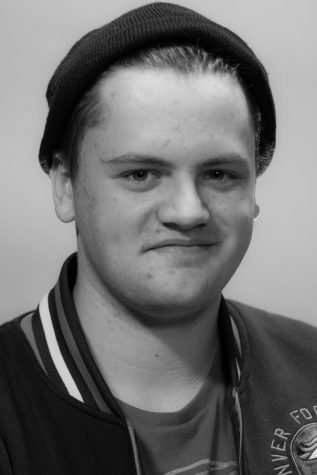 Jimbo Lawry, NATV Program Director
Zack "Baron Von Jimbo" Lawry is a senior at North Allegheny Senior High School and will (hopefully) graduate at the end of the year. Jimbo took on the...