If the Shoe Fits
Two NAXC seniors help gather shoes to donate to the charity Soles4Souls
Hang on for a minute...we're trying to find some more stories you might like.
Cross Country runners go through running shoes pretty quickly. After a few months of running many miles per day, the shoes start to wear out and could cause potential injury to the runner. Typically, they'd be tossed in the trash.
Two years ago, two NAXC seniors had the idea of not just throwing used shoes away, and a tradition was born.
Soles4Souls is a charity that collects shoes that have been lightly used and go to people who cannot easily afford new shoes.  This organization accepts donations from everyone, donating to 137 countries and all 50 states. This tradition has been carried on over the past couple years through North Allegheny Cross Country.
This year, Kelsey Hudson and Luke Turkovich have stepped up to take charge of bringing in as many shoes as possible.
The seniors' original goal was to collect 2,550 pairs of shoes, about 5 more than last year. At the beginning of this year, they did not know what to expect.
"In September, we would've been happy with 2,000," Turkovich said. "But now we're at about 3,800 thousand pairs of shoes. It's incredible."
What has made this year much more successful than last year is the recruitment of more than just the Cross Country Team. Hudson and Turkovich thought it would be a good idea to ask not only the runners for shoes, but also the entire North Allegheny community.
Turkovich has reached out to his church, simply by putting up a poster on the bulletin board and providing bins in the lobby. That resource alone has contributed to about 40% of all the donations thus far this year.
"There were literally car-fulls of shoes ever mass," Turkovich said. "It was definitely beneficial because we reached out to a different group of people."
Two years ago when the seniors first started collecting shoes, they amassed roughly 2,000 shoes. With this year's current total of 3,800 pairs, it's clear that Soles4Souls keeps on spreading.
If anyone would like to donate, any type of shoes can be delivered to Mr. Neff's room (350) or Kelsey Hudson's truck. It's a Nissan Frontier with a big sign on the back that says "DONATE SHOES." It can't be missed.
"It's a big black pick-up, and I usually park way back out there [in the tennis court lot]," Hudson said. "People just dump shoes in there. I'll walk to my car after practice and there will be bags of shoes just in the trunk. It's hilarious."
The donation ends November 2nd, so try to scrap up some shoes around the house that aren't being worn anymore. Any shoes are welcome: heels, boots, sandals, Crocs — you name it.
"It's a good way to use what we have as privileged people and make a difference outside of our community," Turkovich added. "Kelsey and I are very excited to continue with this tradition."
About the Writer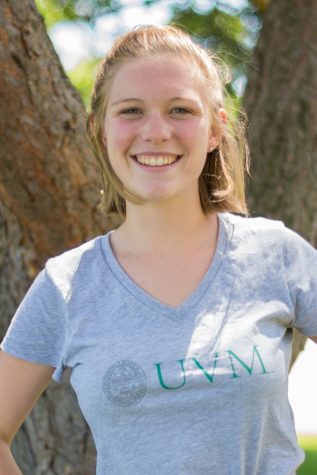 Valerie Davis, Co-Editor-in-Chief
A senior, Valerie is thrilled to be on The Uproar staff this year. She enjoys singing, dancing, playing lacrosse, talking, listening, and eating Asian...