Application Anarchy
As college admissions roll in, some students are just getting started
Hang on for a minute...we're trying to find some more stories you might like.
With this year's first quarter now long gone, the pressure of the college admissions process begins to build for NASH seniors. The early decision deadline, November 1st, has now past, only intensifying student drive to finish off—or start—applications.
November 1st was the final day to submit early action or early decision applications to schools under serious consideration; however, each university has its own specific deadlines that are unique to their application process. The varying points on the college timeline on which students reside are a tangible indicator of the amount of hassle they still face. And as the autumn months pass, those stressors become increasingly prevalent.
NASH senior, Alaina Haury said, "Right now, college applications are a pain and really time-consuming for me. I can't wait for all my applications to be done and over with so I can finally relax."
Nikko Rankin, however, is taking the process a bit more lightly.  "I plan on submitting my applications to schools like Yale soon but haven't really started yet. I feel like I may need to begin doing that soon and plan to work together with my counselor to make things easier," added the senior.
On the contrary, some are feeling prepared and ready when it comes to their college plans. Will Cherry, a NASH senior said, "I am confident, although I did put it off a bit. I did have several teachers, my guidance counselor, and my parents help me to polish and send out my applications".
More deadlines approach as the new year closes in, and acceptance letters are already being sent to students across the country from major schools.
While some students have already committed to a school for the fall semester, some are just starting to submit their documents and make way on their applications. For those that are just beginning this process, any minor questions can be answered by scheduling a brief meeting with a guidance counselor in the building. Luckily at North Allegheny, seniors are provided with helpful faces and productive tools that make the sometimes chaotic procedure a bit less painful.
About the Writer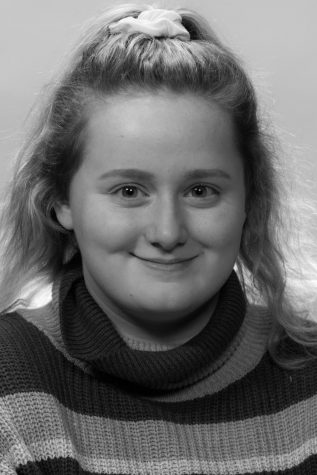 Katelyn Steigerwald, Features Editor
Katelyn Steigerwald is a senior at North Allegheny Senior High and is thrilled to serve as Features Editor for the NASH Uproar this year. When not stressing...