The Cardiac Cats
The NAVB Girls look to repeat as PIAA Champions
Hang on for a minute...we're trying to find some more stories you might like.
46 straight wins. Two straight years of consistent victories, including two WPIAL titles and a state championship. Various Division I talents scattered across their side of the court.
That is the profile of the 2018 North Allegheny Girls' Volleyball Team. They have set the school record for most consecutive wins at 46 — and that could become 47 this evening at 6pm.
The NAVB Girls have made it to yet another state championship match and will have the opportunity in a few short hours to wrap up a perfect season. Yet all the buzz around the winning streak has proven to be a mere backdrop for this PIAA title match against Bishop Shanahan at State College.
"Our team doesn't focus on the winning streak," senior middle hitter Anna Sprys said. "We focus more on playing well and taking each game day by day."
Yet Sprys can't deny the satisfaction of such an impressive school record.  "Obviously, it's fun to see our wins accumulate, though," she added.
While it might seem a distant memory, the last time the team lost remains a vivid moment and a powerful motivator for the girls.  
"At the end of my sophomore season, Baldwin knocked us out of the WPIAL quarterfinals and NAVB hasn't looked back since," senior opposite hitter Kristen Chomos said. "The streak is certainly something to be proud of and something that I'll reminisce on in the future, but right now it is all about the next step."
Through it all, the team has kept its priorities straight, avoiding the belief that they need to keep the streak alive for the mere glory of it.
"It's a testament to all the hard work we put in every practice, and all of the girls push each other every day to give our best and we create a competitive environment so that we can go against anyone with confidence and poise," junior setter and right side hitter Abby Miller said.
This evening at 6pm, the girls will face Bishop Shanahan in a state title rematch from a year ago when NA won in a straight three set victory. Though a title-clinching victory may be more important to the team than extending the streak, the two goals are one and the same this evening. 
Ultimately, however, this is a squad that wants to win for the sake of themselves as the NAVB Girls' Team — or as I like to call them, the Cardiac Cats.
About the Writer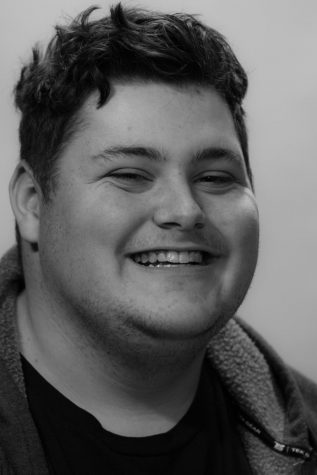 Nick Farabaugh, Sports Editor
Nick Farabaugh is a senior at NASH and the sports editor for The Uproar. Nick is a writer for SB Nation's Behind the Steel Curtain and is a WPXI Skylights...