Written in the Stars // December
Hang on for a minute...we're trying to find some more stories you might like.
SAGITTARIUS [nov 22 to dec 21] // Happy Season, Sagittarius! We finally have some good news for you! This month, the stars let you hit that reset button. New and exciting opportunities are going to be at every turn. Venus is on your side this month so have some fun ;). On the 18th, the annual new moon will give you something like an extra New Year, so get your lists and lists of the things you want out and ready. Even though Mercury will be in renegade, you may not be able to hold back your language, so when that History test comes back that you spent hours studying for, and it didn't go very well, watch what you say in class. Just kidding Sagittarius! We all know you didn't study! You are too busy enjoying YOUR month! So go out, and enjoy it my Sagittarius friends — you'll be glad you did.
Considerable holiday gift idea for your sign: tickets to a comedy show, travel photography book, guitar
CAPRICORN [dec 22 to jan 19] // This month, Capricorn, your true party animal will awake. By day, you'll be your mild mannered self and, by night, a dancing machine (too bad Homecoming isn't in December). It's time to bust out the Christmas lights, hot chocolate, and elf ears and surrender to the holiday spirit. It's time to recharge your batteries and get ready for your own special season. And, boy-oh-boy, should you be excited about your birthday. Now trust me, I understand that not everyone is a birthday person, but this one will be electric. Saturn is coming home for you this month — the first time in almost 30 years — which means the only people who you talk to that remember are either family members or teachers. This will be around for 3 years, which will skyrocket your ego. Now listen, Capricorn; we all want you to bring up your ego, but don't become an Aries! Enjoy this month, Capricorn!
Considerable holiday gift idea for your sign: jewelry, new coffee mug
AQUARIUS [jan 20 to feb 18] // Aquarius, this is your month to find that someone special! Be open to meeting new people, single Aquarians. Couples Aquarians, consider making things Instagram official. Let people know how much you care about your special person. But hey, if you're one of those people who like to fly solo, consider making new friends. Your social calendar will be packed this month with new opportunities. Basically, everything is going to fall into place this month for you , my water power wielding friends. Enjoy your month of fun!
Considerable holiday gift idea for your sign: yoga mat, science magazine subscription
PISCES [feb 19 to mar 20] // This season, you're leading the celestial team, Pisces. For some reason, you're taking the initiative and becoming the leader of any and all group projects. But, if the time comes to ask for help, do not hesitate to ask. Remember to work before you play, especially during this time of the year, because all of that extra time at work means more money to treat yourself and/or others. No matter what you do this season, you're most likely going to spend it around many family members in the comfort of your own home because if you travel, it's either going to across the world and back or down your flight of stairs.
Considerable holiday gift idea for your sign: poetry book, iTunes gift card, a scarf, a goldfish
ARIES [mar 21 to april 19] // Well ,Aries, welcome back to your normal tornado self. I would say that we've missed you, but, let's be honest, the rest of us have enjoyed our month without spontaneous fires, broken bones, and mess everywhere. But, after your month of what you call relaxation, you are ready to get back and be more stubborn than ever. After you catch up on all your late assignments last month, you'll be excited to launch new projects and once again fall behind on everything! You'll have to take some big risks this month, Aries, so it's a good thing that you are the most risk-taking sign. Have fun, Aries — we'll try our best to stay out of your way!
Considerable holiday gift idea for your sign: tickets to sports events or music festivals, a bag of espresso beans and a French Press coffee maker
TAURUS [april 20 to may 20] // Lucky you, Taurus! With all the planets coming in with Sagittarius, you are going to have some pretty good luck with your crush. Just be careful, though, because you may get a little ahead of yourself and blow it. And if you are already dating someone, you both will be even happier and more committed to each other. This month will be time for you to have fun and grow as a person. Relax, and be happy, my friends! Enjoy the next month, Taurus! And congrats on finding someone who is willing to put up with your stubbornness! We'll catch up with you next month when you fall out of la la land.
Considerable holiday gift idea for your sign: gift certificate for a massage, facial, or pedicure, box of chocolate-covered strawberries   
GEMINI [may 21 to june 20] // We don't want to make you sound self-centered Gemini, but this season will be all about you. Take care of yourself, and make New Years Eve look like Gatsby's mansion; it's time to go all out for once and not sit in your room and contemplate until just before midnight whether you want to go out and celebrate or not. You're also extra special because you have not just one full moon in Gemini but two, which causes luck in your finance areas. Yay! Also, do not think about relationships too much, even if you want to. Good things will come your way, so tell that left-side twin to calm themselves down and find some patience before they literally explode. As hard as it might be, consider all the positives this holiday season because it's going to be a great one.
Considerable holiday gift idea for your sign: a new journal, colored pens, a bag filled with smaller items, key chains, candles, incense, roses
CANCER [june 21 to july 22] // With some ruling planets in Scorpio this season, you're going to feel more cocky than you already do, Cancerians. Going back to check your answers on a test? Don't even bother! You're too good for that — obviously — so why in the world would you waste your time checking the finer details? Exactly! You won't! You're most likely going to do something edgy thanks to your planets being completely out of place, but, in all honesty, you would do it even if the planets didn't tell you to. You'll be edgy because you feel like it, not because you can pull it off well.
Considerable holiday gift idea for your sign: dessert cookbook, a Cheesecake Factory gift card, a new photo album
LEO [july 23 to aug 22] // Welcome back to your normal Leo-self, my Leo friends. After a month of one bad day after the other, you are finally back in the swing of things. With all the planets coming in this month, it's almost like the stars are trying to apologize for what they just put you through. But you are now finally back to your out-of-control-self, Leos! Take advantage of this time, but also be careful. Mercury will be in retrograde most of this month, which may send some confusing signals to those around you. Just don't get in your head, Leos. One bad day is not the end of the freaking universe. Just because you are the best sign doesn't mean you won't have bad days. Always remember that at least you aren't a Pisces! Enjoy your month, Leo! It won't be as bad as the last.
Considerable holiday gift idea for your sign: karaoke machine, jewelry
VIRGO [aug 23 to sept 22] // This is your comfiest season of all, Virgo. This is also the point in your life where you value the simplest things in life [more now than any other time of the year]. These things are included but are definitely not limited to: the white string lights on your tree, the wreaths attached to the light posts downtown, candy canes in your hot chocolate, and [almost] perfectly wrapped presents. Take the time now to focus on yourself, your friends, and your family because once that new year rolls around, you'll be right back to your crazy busy self. You'll be growing your social circle in the seasons to come, and it'll seem to be never ending. Don't take this as a bad thing necessarily, because more connections = more advantages for you!
Considerable holiday gift idea for your sign: a self-wellness book, a self-improvement book, a gym membership, a designer bag/watch, tea mug
LIBRA [sept 23 to oct 22] // Feeling a bit extra spontaneous this season, huh? Don't fear. It might be the holiday spirits coming to attack you. What are they saying, you may ask? Well, they're suggesting that it may be a good idea to spend some of your break away from our state? Maybe even the country? Who knows? The whole world is at your hands — you just need to take the initiative to go and do what you want; no one is going to try to stop you [except maybe your parents, of course]. Out of all the signs, you're definitely in the top three to go out and get some rare and eccentric gifts for your friends. You're just unique like that, maybe. Here's an idea: get everything done before your break time so that you have all the time in the world to relax later. Good luck, Libra.
Considerable holiday gift idea for your sign: any sentimental item, a designer scarf, gourmet chocolate truffles
SCORPIO [oct 23 to nov 21] // Ah, yes, winter break means it's time to sit down, relax, and unwind — but NOT for you, Scorpio! With all the pent-up rage and worry inside of you, this might be a stressful season. Between choosing the right college and major [we understand, Seniors], picking out the right Christmas gift for your friend, brother, cousin, great-aunt and niece, or choosing the right syntax for that AP English essay, there is stress EVERYWHERE. At this point, you're more stressed out than Gemini is, and that is saying a lot. Everything right now is happening for a reason because in the near future, it will all fall into place. And hey, who knows? You might just take control of an opportunity in your future career. Don't think about it too much right now; at least wait until finals week or maybe even after graduation.
Considerable holiday gift idea for your sign: the game of Clue, a planner, essential oils, deck of Tarot cards
About the Writers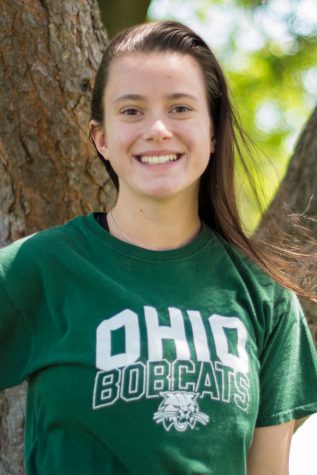 Lexie Vincenty, Reporter
Lexie Vincenty is a senior this year at NASH. She is constantly torn between her ego and her id considering she is a Gemini which, in the end, helps her...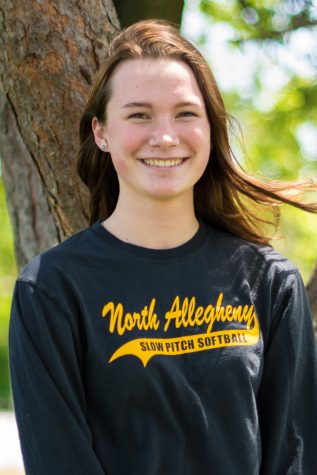 Abby Birch, Reporter
Abby Birch is a Junoir at NASH.  She is on the varsity Slow Pitch Softball team and has been playing for 11 years. She wants to go to college for criminal...