I'll Take "Teacher Jeopardy" … For $5
The second annual showdown promises to push the limits of teachers' wits
Reprising last year's acclaimed event,  Key Club will be hosting Teacher Jeopardy once again right before winter break. This special event will be held on Friday, December 21st during Periods 10 and 11 in the NASH Auditorium.
Key Club president Skylar Davidson has been working around the clock to arrange the exciting contest.
"I am super excited for the actual event to take place," Davidson said. "The teachers this year are awesome, and I know they will attract a huge crowd."
The officers of Key Club have selected six teachers to participate in this game: Mr. Allen, Mr. Solenday, Mrs. Schmiech, Mr. Schall, Mrs. Keats, and Mr. Venezia. In addition to the six teachers, a surprise special guest will be making an appearance next Friday.
AP Psychology teacher Mr. Schall boasted of a specific strategy to land him in the final round.
"My preparation is three-fold," Schall explained. "First, make a Quizlet with all of the information I know.  Second, answer all questions with 'Emmett Gwaltney.' And C, when falling behind, insist that my buzzer is not working properly."
Mr. Venezia, an actual former contestant on Jeopardy on national TV who is returning from last year's tragic setback on the NASH stage, is also not taking his preparation lightly.
"I treated the summer training camp with sincerity and I was serious about it," Venezia said. "I'm feeling great now and I'm ready to rock. I am confident that I will show up."
However, Mr. Solenday added a different dynamic.
"I'm not confident at all," Solenday said. "Mrs. Keats and Mr. Venezia both bring a lot to the table, so I'm kind of scared. But it is the Friday before break and it's something to do."
There will be three hosts at the event: seniors Adelle Fernando in the first round, Jimbo Lawry in the second, and John Ehling in the third.
"Last year, I manned the camera on the right side of the auditorium for my best friend and mentor Max Micucci," Lawry said. "This year, I am taking his place and will do a much better job than he did in making sure that this is the best Teacher Jeopardy at North Allegheny."
Fernando is also eager to see how Teacher Jeopardy turns out.
"Although I am a token, I will do my best to live up to the expectations of Max Micucci," Fernando said. "In contrast to Jimbo's claims, we will all be equally iconic in our roles as hosts."
Round One will feature Allen, Schmiech, and Solenday, and Round Two will feature Keats, Schall, and Venezia.  The winners from the first two rounds will face off in the third round against a mystery guest.
Ehling is especially ecstatic for the surprise guest in the last round.
"I don't really expect much from the teachers, but the mystery guest will certainly not disappoint," Ehling said. "It will be a fun way to enter winter break. I'm excited!"
The Teacher Jeopardy event will cost $5 to attend, and all of the money will go toward Grandview Elementary School in the Pittsburgh Public School District.
"This year, we were not able to receive a grant to take a fun field trip with the kids in the Grandview Elementary mentorship program," Davidson added. "We would like to raise enough money so that we can put the proceeds toward this grant as well as new school supplies for the fourth graders."
If you'd like to spend your last two periods on December 21st at a one-of-a-kind event, come on down to Teacher Jeopardy to support a great cause and have a few laughs. It will be a delightful and humorous way to end 2018 here at NASH. See you there!
About the Contributor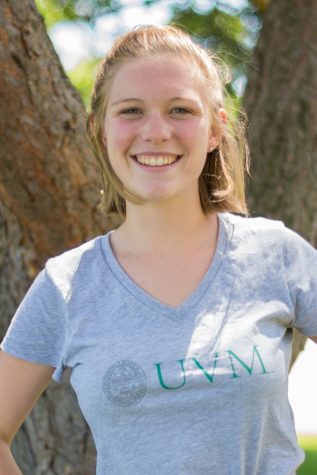 Valerie Davis, Co-Editor-in-Chief
A senior, Valerie is thrilled to be on The Uproar staff this year. She enjoys singing, dancing, playing lacrosse, talking, listening, and eating Asian...