A Moment of Science, Please
Science Club is sharpening their scalpels for their first competition in February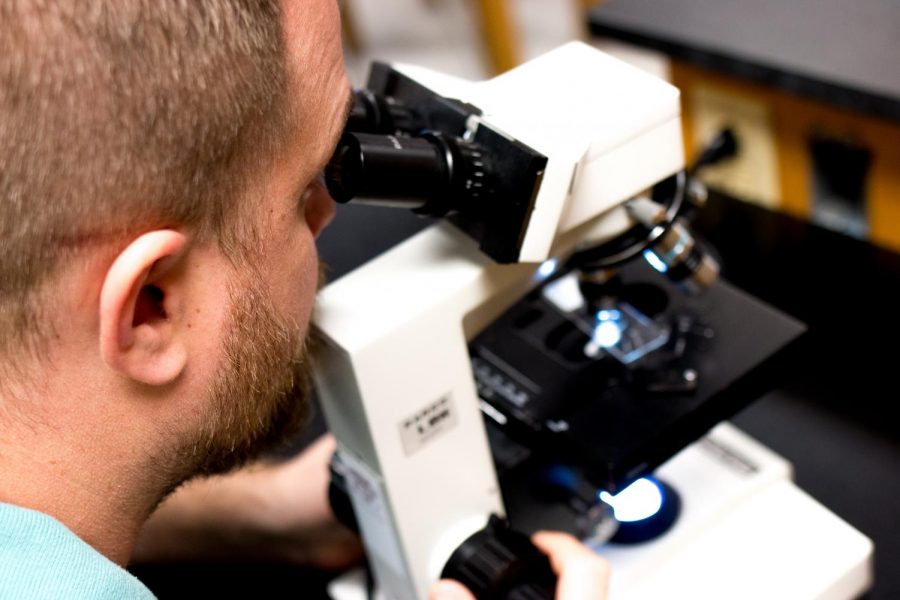 STEM is alive and well at NASH, especially in Mr. Allen's room.  The NASH Science Club has been hard at work all year and is getting ready for their first real competition in February.
"Science club is a club that encourages students to do their own research projects and collaborate on science-related topics," said club president Emily Meinert. "Each student conducts an independent research project every year and presents it at regional, state, and sometimes even national competitions. We help each other research, put together presentations, and rehearse for these competitions."
The club participates in PJAS– the Pennsylvania Junior Academy of Science– and PRSEF– Pittsburgh Regional Science and Engineering Fair. Students who take first at regionals for PJAS advance to the state level and compete at Penn State University in May. First and second-place winners at states then advance to the International Science and Engineering Fair, which alternates spots across the US annually.
"The competitions, although they are the most stressful days, are also the most fun because the actual competition only lasts about two hours," Meinert added. "Then we just hang out with each other until the awards ceremony, and at states, we get to spend time at Penn State relaxing on campus after our final presentation."
NASH's Science Club is part of region 7, which covers Allegheny and Westmoreland counties. It's one of the most competitive regions in the state due to the numerous research facilities at Pitt, CMU, and the many first-rate hospitals in the region.
The club meets in Mr. Allen's room once or twice in the fall, but once January starts, they really start getting busy.
"We had our first of many meetings in 2019 on Tuesday, January 8th," club vice president Alex Dunmyre said. "From now on, we'll start meeting a few days a week for the next three weeks before PJAS. Although we meet often, most of the work still has to be done at home."
Over the last couple of months, members have been conducting research on numerous topics from microbiology to computer science. Each student will have to communicate their research in a PowerPoint presentation accompanied by a ten-minute speech on demonstrating what they know. PJAS ranks students against themselves, meaning judges will look for holes in scientific reasoning, procedure, and communication based on a rubric that scores them either a first, second, or third award. Those that receive the first award in the regional competition will be reevaluated at the state competition in May.
The entire club is busying themselves with preparing for the big day, February 2nd, at Duquesne University for the Regional PJAS competition.
Many club members are able to do their projects at NASH due to the number of science labs provided, but some people work at home and some even work in professional labs around the Pittsburgh area.
"It's a pretty small club, so we get to work closely together and learn about each others' projects," Dunmyre said.  "But we also get to hang out with each other and Mr. Allen. The fun for this year is just beginning, and I can't wait for this spring."
While it is too late to sign up this year (sorry, seniors), the club will be welcoming new members next fall. If you're interested in zoology, chemistry, biology, or really any kind of science and presenting your knowledge in front of top-notch professors, Science Club is the perfect club for you.
"It's a really fun time," Meinert said. "It's also a great resume builder, especially for people who are interested in going into the STEM field."
About the Writer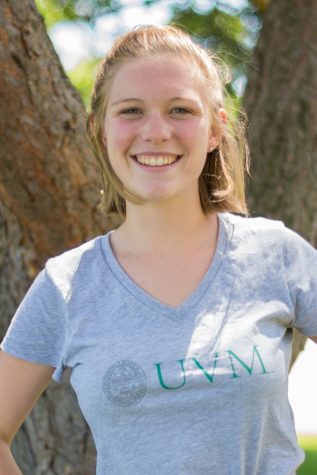 Valerie Davis, Co-Editor-in-Chief
A senior, Valerie is thrilled to be on The Uproar staff this year. She enjoys singing, dancing, playing lacrosse, talking, listening, and eating Asian...