Live from NA!
The Actors' Society gears up for the 29 Hour Show
Hang on for a minute...we're trying to find some more stories you might like.
Twenty or so brave souls from the Actors' Society have agreed to be locked down at NASH for 29 grueling hours — what could have possessed them?
Live from North Allegheny, it's the 29 Hour Show!
"I love the 29 Hour Show; it's the reason I'm so close with the people in the Actors' Society, even those that now go to college hours away," said participant Liam Donley.  "Since I started sophomore year, it's been the highlight of each year, and I know it will be the overall highlight of my high school career."
The 29 Hour Show is a highly-anticipated charity fundraiser that runs annually at North Allegheny.  Participating members are locked into the building after school on Friday, during which they write and plan comedy skits later performed in a show the next day.  Reminiscent of Saturday Night Live's style and structure, the show has become a favorite NA tradition of many.
"The Actors' Society uses the 29 Hour Show as a platform for creativity and to also help the community at large," said Mr. Truesdell, one of the Actors' Society's sponsoring teachers.  "Instead of having a performance to generate funds to support our endeavors, we use it as an opportunity to bring and to enlighten the public on social issues we support."
Completely student-centered, the event offers students the chance to write and perform otherwise out-there roles, from NA theatre moms to members of the Mafia.
"The 29 Hour Show is the most creative student-centered project I've ever been associated with in my teaching career," added Mr. Truesdell.  "The kids run it from A to Z — I'm just there to supervise and make sure everything is both safe and legal."
Every year, the Actors' Society chooses a different charity organization to benefit.  After the events in Squirrel Hill last October, participants of the 29 Hour Show decided upon donation to the Jewish Federation of Pittsburgh's terror fund; all money raised will be allocated to benefit the Tree of Life synagogue.
"The choice for Tree of Life was an expectedly unanimous decision." said Vice President Natalie Daninhirsch.  "I think that this is something that has touched not only my Jewish community, but Pittsburgh as a whole.  The shooting is now a part of our history and will continue to be a topic of discussion.  There was barely any conversation [at the meeting]; people were immediately prepared to donate their time to furthering the discussion of Tree of Life."
The 29 Hour Show begins at 7:00 on Saturday, January 5.  Entry is free, but donations to the Tree of Life fund are highly encouraged.
About the Writer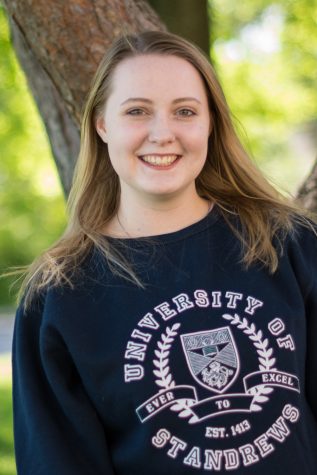 Alex Flagg, Co-Editor-in-Chief
Alex Flagg is a senior this year.  She loves reading, writing, and coffee, and she hates math, parking, and getting up early.  Outside of class, Alex...