Swimming: Behind the Scenes
It is not always easy for NA swimmers
Hang on for a minute...we're trying to find some more stories you might like.
It is very impressive that North Allegheny has one of the top swim programs in the state year in and year out. All anyone hears about is the success the swim team is having. However, behind the scenes, there are many variables that contribute to how good they are. 
Many of the swimmers began swimming at a young age and developed a passion for it. Junior RJ Swanson is one of these swimmers, who began swimming when he was going into sixth grade and has since continued to partake in the sport. He clearly takes a lot of pride in his sport.
In the summer, the team swims at the North Park public pool. Not only is the season all year, most weeks they have practice six out of the seven days.
"Swim is year round but we get three weeks off in April and August," Swanson said about the long swim season. "It's everyday pretty much except for Sundays."
The swimmers are not required to follow a strict diet or workout plan because they already lose a lot of calories when they swim. The swimmers are also not required to join a pool or country club; however, a majority of the swimmers do anyways.
"Most people end up working somewhere or on the swim team at some pool," explained Swanson. "The morning practices are very early. They start at 5:30 AM, so I have to be up at quarter to five. If you think the pool is cold in the school day, try getting in in the morning — it's very cold. The water for sure wakes you up, but it's not a good feeling. The morning practices are also very tough if you can't drive and you need a ride."
The swimmers shave their legs and arms before the WPIAL playoffs. A lot of the swimmers also shave their exposed hair every year for their biggest meet against Upper St. Clair, as well.
"It is very important because shaving the hair off your legs and arms gets rid of the drag in the water," said Swanson. "We wear swim caps to eliminate that and so that our hair does not get caught in the water."
The swim team gets so much recognition for their success, but it does not come easy for them ,as they put in many hours a week and have a very small off-season.
About the Writer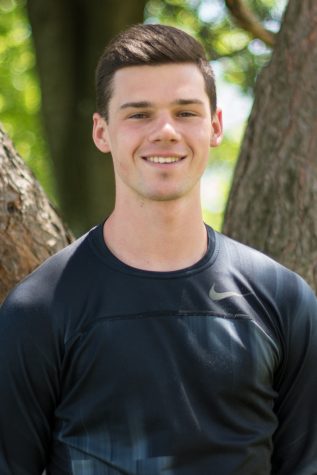 Luke Popelka, Sports Reporter
Luke Popelka is a junior at NASH. He plays football and basketball.