Indoor Percussion Rocks On
Hang on for a minute...we're trying to find some more stories you might like.
With the Marching Band over, Indoor Percussion season has begun, and the group is coming out strong with their explosive show, Hard Rock! The lavatastic show, which opens later this month, consists of a musical performance, marching, and theatrical elements, which the group hopes conveys the story.
"Indoor percussion is a great balance of arts and athletics," Aydan Klobuchar said.  "It incorporates dancing techniques along with traditional drumming beats."
Evan Brown, the Indoor Percussion Director, is particularly excited about the upcoming show.
"With Hard Rock the concept was dually driven by musical material of Pearl Jam's 'Even Flow' and the visual idea that we wanted to explain visually how diamonds were created," he said.
Instead of focusing only on hard rock music, the design team decided to make the theme a play on words and add in other genres of music.
"From there, we brainstormed some different ideas on what the rest of the source material should be and landed on Paramore's "Pressure" and a rocked out version of "Diamonds" by Rihanna to close the show," Brown added.
While the director believes the group has been progressing well with the show, there have been some difficulties.
"You can always pick some music and visual ideas, but figuring out 'the show' every year is always stressful," he said. "Each student has their own set of talents and weaknesses, and the process of putting all that together to create a great ensemble is not always the easiest."
However, Brown does not seem to be fazed by any of the challenges
"I'm not the type to get nervous personally, as I'm a firm believer in whatever happens, it's going to be ok," he said.
Indoor Percussion's first show will be on January 26th, and by then, they are hoping to, ultimately, put on a show that will make the audience fall in love with them.
"Audiences will always perceive some things differently, and that's ok," Brown said. "What's important to us is that they generally love the show and love watching the students perform."
About the Writer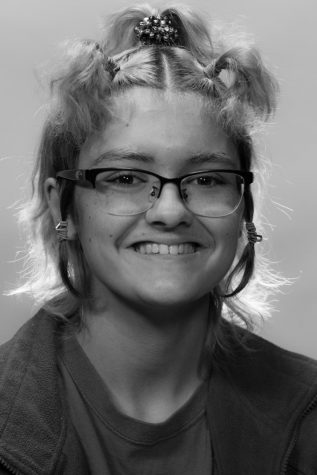 Carissa Ackison, Reporter
Carissa Ackison is a junior at NASH. She is a banner carrier for the school's marching band and carries it with pride. In her free time, she enjoys drawing,...