Semester Switch-Up
Schedule changes call for new adjustments as students start off the second semester
Hang on for a minute...we're trying to find some more stories you might like.
As the first semester here at NASH comes to a close, students embark on another round of new classes, teachers, and coursework effective January 23rd. While some are enjoying a lighter load and a schedule full of fun and interesting electives, others agonize over newfound difficulties like taking an early morning dip in the pool or staying up for a late night cram session. On both sides, the semester change is sure to present new challenges and opportunities for all.
Junior year can be one of the hardest years of high school. With difficult classes and packed days ahead, sometimes the second-semester mark means nothing other than lots of coffee and short naps. However, the start of this new period also means getting used to the flow of more involved subject areas.
"I do not think second semester is harder, but I think there is more pressure due to SATs and making sure I am finishing my junior year strong," junior Erik Kondisko said. "I am involved in the musical, so now my time is crammed with after-school activities and trying to get all of my schoolwork done."
"
I'm excited to be a second semester senior and try to make the most of my old and new classes."
— Roma Ranade, senior
However, the year's halfway point often brings with it a new norm, changing each student's daily routine at least a little bit. With a slate of refreshing elective courses and semester gym providing some much-needed workout time, many juniors find themselves enjoying this long stretch more than other times of the year.
Junior Emily Atkins said, " So far junior year has been hard overall because I have had to learn time management. The second semester is about the same as the first because I chose electives I enjoy. I am taking psychology now, and the content is interesting."
For seniors, the second semester often offers a simpler, less intensive schedule that leads to increased free time. Many seniors are attracted to art and music periods, while also completing their semester gym classes and enjoying abundant study halls. This time of year is known for allowing the senior class to ease their way towards graduation, helping to limit the effects of senioritis.
"All the pressure is gone so I don't have to stress about grades anymore and can spend more time on friends and hobbies, but I don't have much motivation in school these days," senior Diane Lee said.
As students prepare for the rest of their lives and commit to universities for next fall, some lose their drive to complete the year. Meanwhile, others are determined to end with the same strength and demeanor that they started with nearly four years ago.
"The semester change hasn't been a big shift for me this year, except for the fact that I have semester gym every day," senior Roma Ranade said. "I'm excited to be a second semester senior and try to make the most of my old and new classes."
For all NASH regulars, the second semester brings many of the same ideas to the forefront. Not only is the year halfway over, but it is more crucial now than ever to appreciate the day-to-day experience of high school. Both the exciting nature of new objectives and the renewed energy that pushes students to accomplish their goals are the driving force throughout the second semester.
About the Writer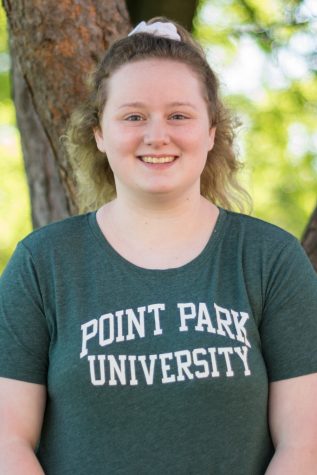 Katelyn Steigerwald, Features Editor
Katelyn Steigerwald is a senior at North Allegheny Senior High and is thrilled to serve as Features Editor for the NASH Uproar this year. When not stressing...