Diversity on Display
The new MSU showcase highlights the beauty of diversity
If you haven't noticed already, the Multicultural Student Union of NASH has recently put up a showcase in the cafeteria. Last Wednesday, the MSU collectively hung up artwork, quotes, writings, and other displays to represent the diversity throughout the school.
The showcase can be found in the trophy case before entering the cafeteria. The display is strategically placed in this spot so that all eyes can see — and for good reason. One side of the case shows objects students brought in involving their culture, like fans, dolls, flags, or masks. The other side is comprised of artwork and quotes made by students. The display is an attempt to shine light on the diversity represented throughout NA — not only with race, but with religion and culture as well.
"The showcase was an opportunity to show the different cultures within our school on one side, and on the other side, show artwork submitted by our members," said Zairi Mercader, a senior and one of the MSU presidents who organized the new showcase. "We also gave the school the opportunity to add to it!".
With this display, MSU fights to eliminate racial stigmas and stereotypes throughout NASH. It gives students the chance to show off their culture and be proud of who they are.
MSU focuses not only racial problems in the high school, but they also talk about problems outside of NASH as well. The group meets to discuss challenging, current topics that occur in the community and come up with ways to prevent the issue from happening again. To bring an awareness to cultural respect, they began to display creative, eye-catching, and touching artwork to show appreciation for diversity.
One of the many students to submit their work is Meryem Marasli, who placed multiple, small, wooden elephants painted in vibrant colors in the case.
"The elephant decoration is a common decor piece within Turkish households," Marasli said. "It is made of wood and covered with colorful paints and beads. The elephant is supposed to symbolize wisdom and strength. The elephant is also a very highly esteemed animal because it is mentioned in the Quran."
With this project, MSU continues to create new, inventive ideas and solutions to collectively make NASH a safer and more accepting environment for everyone as a whole. Mercader and the rest of MSU encourage everyone to add works displaying their own culture and diversity.
About the Writer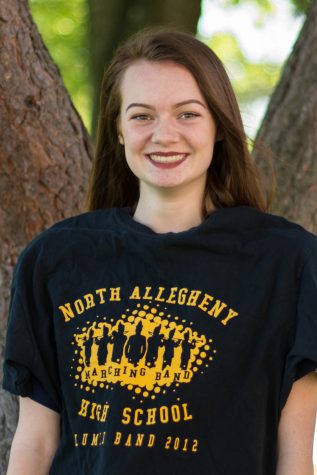 Autumn BC, Reporter
Autumn Bulebush-Clouse is a current Junior at NASH and specializes in videography and photography. In her free time, Autumn trains in all styles of dance...