More Than Just a Game
Sports go beyond entertainment -- they reveal our most compelling stories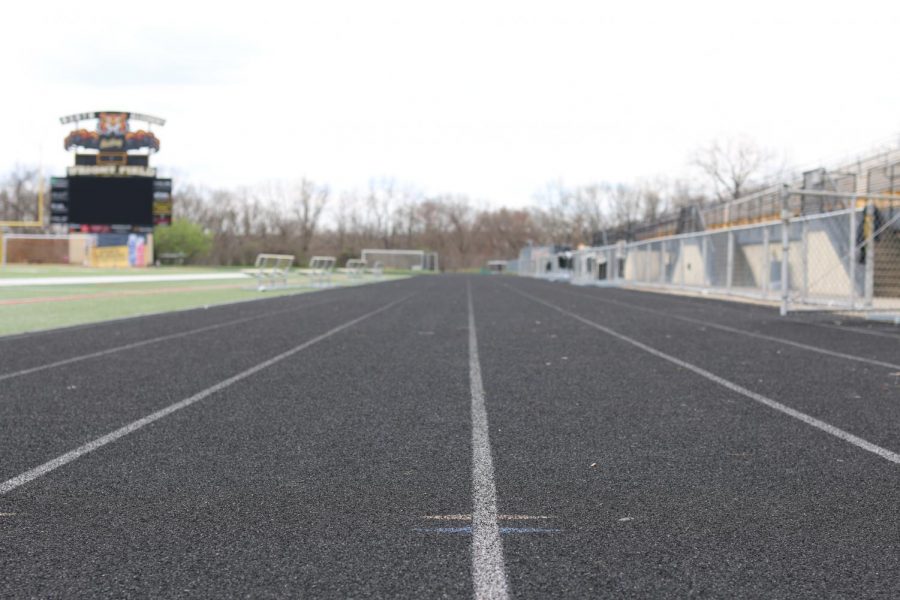 Sports. They're just games. You have better things in life than to be associated with athletics, right?
It's a common opinion that sports do nothing but entertain and provide jobs for those fortunate enough to coach and play at the professional level. We hear that they are just games that are played that have no meaningful impact on society or what happens around us in the world. Why in the world would you focus on sports?
I often hear such sentiments as I tell people what I am going to study in college. The question of "what are you majoring in?" comes with awkwardness when they hear the answer I tell them.
"Sports Journalism and Broadcasting."
That's always the answer. And the reaction is always met with an awkward silence, as if I should be doing something more important, like studying to be an engineer. I have largely learned over the past few months how sports are viewed in the world — as a complete non-factor.
Truly, sports have in many ways always been a side factor to society. To an extent, athletics are either a game to show off your talents and power, or they are just there to entertain people. Nowadays, that is what sports are — a distraction of sorts.
Every time I encounter a mindset such as the one I have described, it becomes clear that the strength of sports has been lost. There is something deeper to athletic events than just what is being played in front of you. The stories interwoven throughout every little game and behind everything are things of beauty to watch. The more I have delved into the sports world, the more I truly realize just how much more sports are than just games.
Sports can inspire. I have seen that time and time again, the role model aspect of sports. Some parents ask why their kid aspires to be like LeBron James or JuJu Smith-Schuster, but it is all too clear that what these guys do inspires those kids. The inspiration and guidance that they can bring from just playing a game and being a high character person are astounding.
That effect is shown through the Make-A-Wish foundation. If you have ever seen the ESPN series 'My Wish' that happens every year, covering a few Make-A-Wish kids that get to meet their sports idols, it demonstrates just how powerful sports are in this world. These kids are in the darkest of times, but the games and players they enjoy so much lift them up, even when they are facing so much adversity. Athletes can inspire. James Conner and Eric Berry both overcame cancer while they were players, and that strength is not just felt through the team but also through the community. They are inspirations because of it.
"
The more I have delved into the sports world, the more I truly realize just how much more sports are than just games."
I would be mistaken not to show you the impact that sports have had on society over the years. Muhammed Ali's stance against racism in the 1960s was just as powerful as anything that occurred during the Civil Rights Movement. Ali helped push legislation to advance the culture past the Jim Crow era. The image of Tommie Smith and John Carlos raising their hands in protest after winning medals at the 1968 Olympic Games in Mexico City is equally powerful and intrinsically connected to the era. Ali's outspoken resistance to the Vietnam War in large part started the move that led to the United States exiting Vietnam. Even today, the NFL players who kneel to protest police brutality have a wide scale impact. They are being heard in their protest.
As political or inspirational as sports can be, they can mean just as much on a smaller or more personal level. There is nothing like seeing the athletes from a poor area rise through the ranks, give back to their community, and help their family more than they ever thought they could.
LeBron James exemplifies that more than anyone else. Originally from a bad part of Akron, he molded himself into a class act individual and has given back to his mother and community. The school that he opened up has already made huge gains in the education of numerous disadvantaged children that would have never been able to get this level of education prior.  
There are many more examples of what sports can do for people. The shunning of sports really does baffle me. I will never argue with someone who says that the STEM field is more important than sports — there is inherent truth in that — but sports have an impact, too, more than many could ever know. The people and stories behind sports are fascinating.
I am going to study to Sports Journalism and Broadcasting not because I just enjoy sports. I love sports, but it goes deeper than what I watch. I want to enter this field because of the stories that lie deep in the heart of competition.  I want to enter this field to show the world how much deeper sports goes than just the game.
There are inspirations, malcontents, heroes, and all sorts around sports. It's a microcosm that impacts the larger world around it. 
Sports. More than just a game.
About the Writer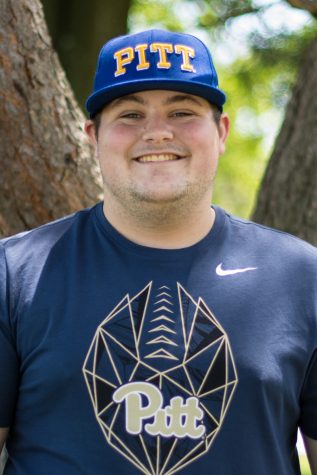 Nick Farabaugh, Sports Editor
Nick Farabaugh is a senior at NASH and the sports editor for The Uproar. Nick is a writer for SB Nation's Behind the Steel Curtain and is a WPXI Skylights...