Sisters on the Court
NA Girls' Volleyball stars Abby and Paige Miller have both committed to play D1 in college.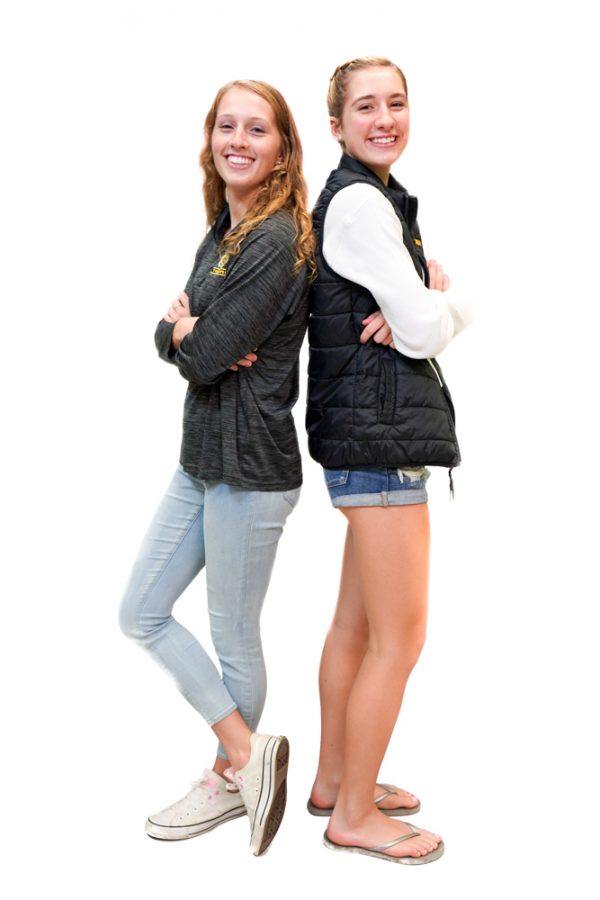 Sisters Abby and Paige Miller already have successful volleyball futures lined up at two highly ranked colleges. I discussed their passion for the sport, their decisions on schools , and their aspirations and interests for beyond college. 
How long have you been playing volleyball?
Abby: I have been playing volleyball since I was about 7. I started playing on a travel team when I was 9.
Paige: I've been playing for ten years.
Have you committed to play in college? Where? Why did you choose that college?
Abby: Yes, I have committed to play D1 volleyball at Cleveland State University. I chose this school because they have a music therapy program, my intended major, and the volleyball program fits all my priorities as a player. 
Paige: I'm committed to The College of William and Mary. I really fell in love with the coaches and campus.
Do you have any volleyball hopes for after college?
Abby:  I hope to coach club volleyball once I graduate college, or possibly be an assistant at the collegiate level if I pursue any other degrees. 
Paige: I think I would like to continue playing recreationally!
What do you enjoy doing when you are not playing volleyball?
Abby: When I am not playing volleyball, I love to do anything with music — play piano or guitar, or sing.
Paige: I really like reading and spending time with my grandparents.
How do you train for volleyball outside of practice?
Abby: We strength train heavily in the summer and do light workouts during the season to keep ourselves strong and injury-free. 
Paige: Yoga and lifting have been a good combination for me. I don't really like working out unless I can make it fun.
Who or what would you attribute to the inspiration for your success?
Abby: I would definitely attribute my success to my parents. My dad worked with me every week for the first two years of my volleyball career, and without the technique he trained into me, I wouldn't be the player I am today. Also, when I was young, my mom was my coach and her training was very important in my development. She is still my coach today. 
Paige: I think my success can be attributed to my coaches. They are the ones who have taught me everything, and I draw on their words every time I step on the court.
What is it like to play with your sister on the team?
Abby: Paige and I play different positions, so we've never had to compete for a spot. Because of that, our relationship is great on the court, and I absolutely love playing with her.
Paige: Playing with Abby is a good challenge for me. We are able to turn off any disagreements and push each other to be better.
Do you have any advice for young athletes?
Abby: My advice for young athletes would be to train the technique first. Strength and IQ can come as you get older, but a strong foundation of good technique can set you apart from other players. 
Paige: The best advice I can give is be willing to get mad at yourself. That can turn into a determination to get better, and in the end a self-driven athlete will succeed.
About the Writer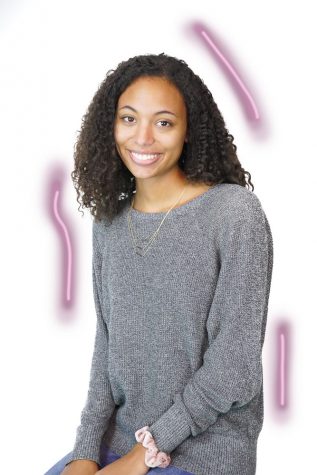 Kendel Barber, Co-Editor-in-Chief
Kendel Barber is a senior at NASH and on her third year as a staff writer for the school newspaper. In addition to writing for the Uproar, she is a member...