Penguins Season Preview
With a miserable Pirates season and a shaky Steelers start, the city looks forward to the first puck drop of the year.
Hang on for a minute...we're trying to find some more stories you might like.
To the relief of Pittsburgh sports fans, hockey season is here. With the Steelers sitting at (1-3) and the Pirates finishing with 93 losses, the Penguins are a beacon of hope for the city.
The Penguins are fresh out of the long offseason after being swept in the first round by the New York Islanders. With the addition of several forwards, Sidney Crosby and the Penguins have more firepower to dominate the scoresheet. This new Pittsburgh team has speed and extreme tenacity as they move from raw skill to a blue-collared style play. But buying into Coach Sullivan's system and style is the big question. 
Some offseason changes include the loss of star forward and fan favorite Phil Kessel, Olli Maatta and the retirement of the "team dad" — Matt Cullen. The additions of Dominik Kahun, Brandon Tanev, and most notably, Alex Galchenyuk, add firepower to the Penguins' already explosive offense. The defense remains largely the same other than the loss of Maata. Rikola could be very present on Pittsburgh's back end. Coach Sullivan said, "We feel like some of the additions we brought in, we think we've improved certain areas of our overall team game and that is going to help us have success."
"
This new Pittsburgh team has speed and extreme tenacity as they move from raw skill to a blue-collared style play. But buying into Coach Sullivan's system and style is the big question."
In net will be Matt Murray, with Tristan Jarry as backup. This is the first time Jarry has made the 23-man roster out of training camp. Casey DeSmith recently cleared waivers, and a potential goalie battle could be present throughout the beginning of the season. Both goaltenders have NHL experience and are capable of being a steady backup for Murray. 
Crosby is good to go tonight against the Buffalo Sabres at 7pm at PPG Paints Arena, while Galchenyuk is a gametime decision. Bryan Rust is out longer-term and has been put on IR. The Crosby-Guentzel line is going to be a competitive unit as the left wing spot is subject to change. Crosby has played with Hornqvist, Simon, and McCann in the past; however, the lines at practice this morning had Hornqvist playing with Crosby.  Evgeni Malkin is expected to play with fellow Russian Galchenyuk, who trained with him in Russia during the offseason. Malkin said, "I'm excited. I feel amazing."
The Penguins are expected to compete in the Stanley Cup playoffs and Crosby is expected to lead the team in goals. A bounce-back season is ahead for Malkin, who struggled last season. Guentzel is expected to light the lamp at least 30 times this season. A breakout season for Guentzel and a return to form from Geno could push the Pens deep into the playoffs. Coach Mike Sullivan and his team seem to be very optimistic about this new season. "I sense a different attitude, a different mindset right now surrounding this team which is encouraging," Sullivan said.
Predictions: I believe the Penguins will finish second behind the Washington Capitals in the Metropolitan Division. I think they have a strong shot at making it deep into the playoffs. If the players live up to their reputations, you will see a powerful offense that should lead the league. I expect Crosby to hit 100 points for the second year in a row, as long as he is healthy. If this team can stay healthy throughout the season, they should not have any problems producing. Malkin, Guentzel and Tanev are players to watch up front. Though unpopular, defenseman Jack Johnson is a player to watch along with Riikola. If Letang and Schultz stay healthy, they will be add to the offensive core from the backside and are very significant to the power play. I expect Jared McCann to have a very strong season, and I would predict he will eventually play on the Crosby line. Overall, I think this will be a strong season for the new Penguins team — and even if it is not, it will still be better than the Pirates.
Expected Lines:
Guentzel/Crosby/Hornqvist
Galchenyuk/Malkin/Tanev
McCann/Bjugstad/Kahun
Simon/Blueger/Ashton-Reese 
******
Dumoulin/Letang
Johnson/Schultz
Pettersson/Gudbranson
Riikola/Marino or Ruhwedel
About the Writer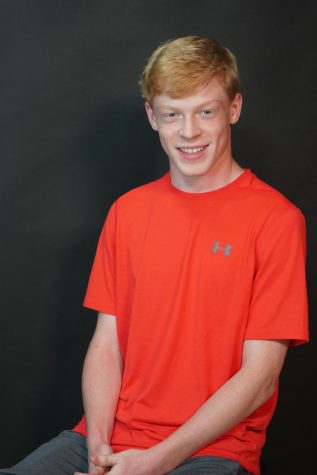 Tyler Boyles, Staff Writer
Tyler is a senior at NASH. He plays for the school hockey team and enjoys politics.