Frightful Films for Fundamental
NEHS hosts a new Halloween movie event for a literacy charity.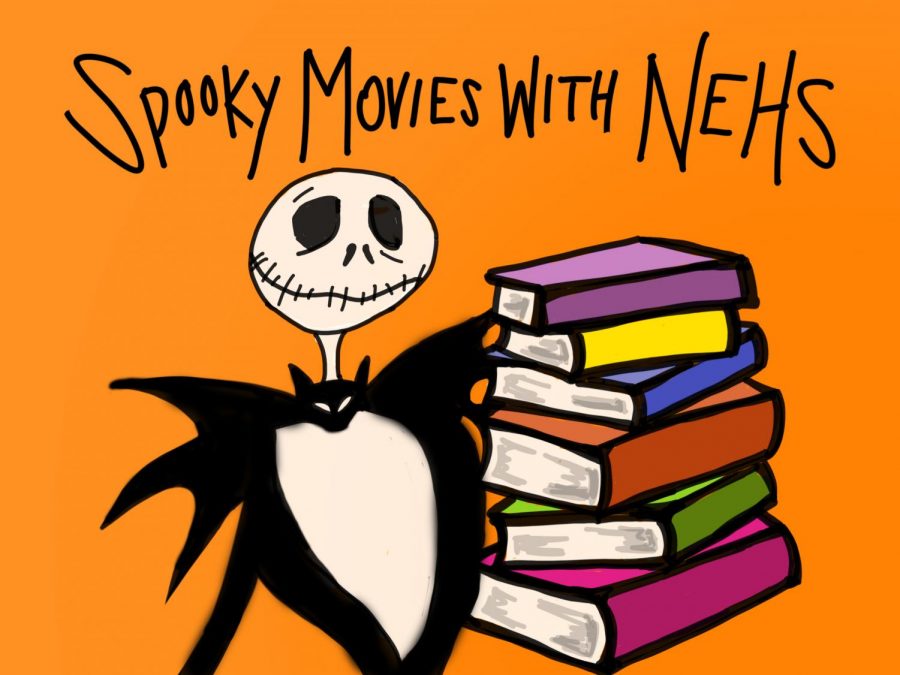 Halloween is just about on our doorsteps, and many clubs at NASH are hosting spooky-themed events for students to participate in. The National English Honors Society organized its first "Spooky Movie Night" on Wednesday, October 23, from 6:30pm to 9:00 pm in the library. The Nightmare Before Christmas and Insidious were the two movies screened that night. 
In order to fulfill the project requirement, many NEHS members brought in friends from outside the club. If attending the movie was not convenient, then members could donate snacks for the night instead. 
"We wanted to do something fun for Halloween," said NEHS committee leader Betul Tuncer. "This event was a way to involve all students of NASH in some way."
Every service project NEHS comes up with is related to benefiting education and literacy for people in the community. The club took in five-dollar ticket donations from anyone who showed up. The proceeds will be going to the charity Reading is Fundamental, which supplies resources like classroom activities, books, professional help for educators, and family engagement materials to less fortunate children. 
"We chose Reading is Fundamental because it is the biggest nonprofit children's literacy charity in the US," said Tuncer. "It's reliable and has been around since the 1960's."
Although many contributors donated more than enough snacks to the event, the turnout for the night was not as great as NEHS had hoped. Perhaps it was because it occurred on a Wednesday night when people had homework to finish. Many of the students who did attend the movie night left early or came late, too. 
"We wished more people had shown up, but this is good considering it's our first time," said another committee leader, Bella Mianzo. "We haven't done anything like this before, so we have to start somewhere."
Nonetheless, the club leaders appreciated anyone who had the time to stop by the event and make a donation. The movie night raised around eighty-five dollars, which is still a good amount. 
The officers are currently planning more upcoming projects for the rest of the school year. The Spooky Movie Night was a relaxing but exciting way to build up the Halloween Spirit and give to charity at the same time. 
"We make no promises yet, but a nice idea would be to host another movie night around the holiday season," Mianzo said. "Everyone will be in the Christmas spirit, and NEHS would love to help out another literacy organization." 
Overall, it seems that the club will want to continue their movie night ideas, and Tuncer is hopeful that the next one will be a success.
"Be on the lookout for another movie event," she said. "We would love to see more faces next time."
About the Contributors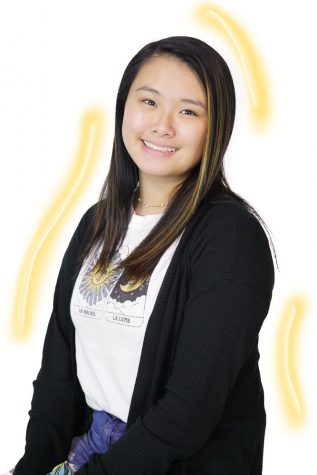 Rachel Tian, Staff Writer
Rachel Tian is a senior at NASH and it's her first year working for NASH Uproar. She enjoys doing all kinds of art in her free time and is obsessed with...