Ballpark Figure
Senior leader Abby Birch reflects on the Slow-Pitch Softball Team's winning season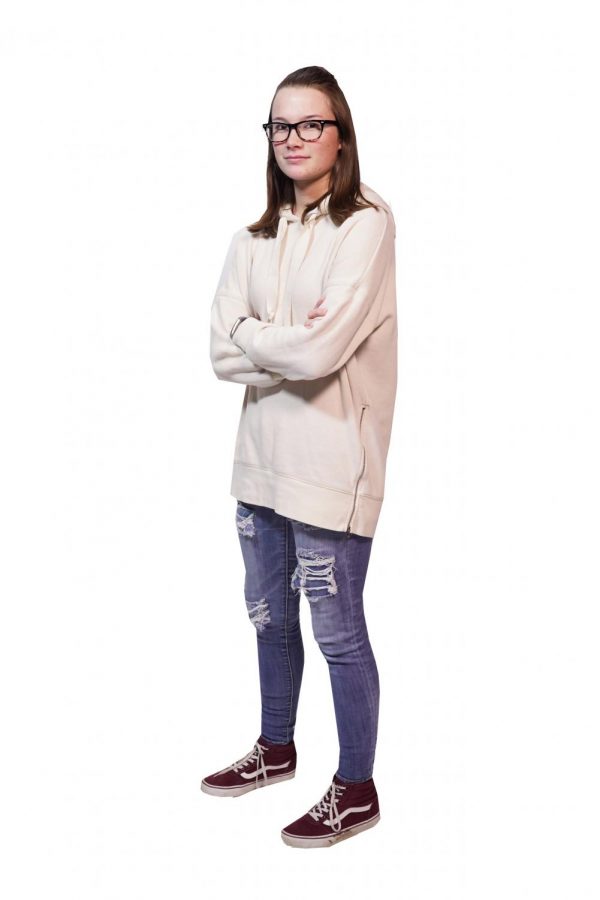 Senior Abby Birch was a driving force for the Slow-Pitch Softball Team, leading the team to a 8-6 record and to the WPISL quarterfinals this season.
How did the season go?
We ended with a winning record and that's always a good thing. We started off the season pretty strong with 4 straight wins and 3 consecutive shutout games which is hard to do in slow pitch. Mid season we hit a slump but we were able to bounce back and finish strong. 
Were you happy with the season?
I actually am. This seasons team had some of my best friends and there are few things better than playing a sport you love with some of your favorite people!
Were you happy with your performance?
I am! Not to sound braggy, but I killed it this season! 
What was your favorite part of the season?
It would probably be when we got to ride a bus to our double header in Plum. Our coaches brought donuts and we had a speaker so we were bumping on our way to those games!
Did you enjoy the time with the team?
Absolutely! I have known all the girls on the team for so long and they are all amazing people! 
How were the coaches?
I love our coaches, all three of them, but our head coach Mr. Metzger is my guy. He has been my coach for Ingomar for many years and I have really learned a lot from him. I wouldn't be the player I am today without him. 
How often did you guys practice?
We practiced every Monday and Wednesday and optional practice on Friday.
Do you enjoy double headers?
Yes and no. If it's a three-day weekend or a weekend when I don't have a ton of homework, it's a lot of fun to take a day to play softball. But when I have four tests and two essays due that Monday it really isn't very fun to have to spend five hours on a softball field.
If you could go back and do something differently what would it be?
I feel like I wasted my first three seasons on the NA team. I didn't have a lot of confidence on or off the field and I feel like I let leadership positions pass me up. Now that I won't get to play for the school again I really regret those choices to stay in the shadows. 
Do you want to play in college or the future?
If there was a collegiate level for slow-pitch softball I would love to play but unfortunately there is not. I have a late birthday, so I am lucky enough to get to play two more seasons for my other league, and all the colleges I applied to at least have some sort of organized softball team, so there is definitely still softball in my future.
What is the best part of your game?
The best part of my play overall would probably be my arm. I play in the outfield and over the years I have gotten stronger and can throw from pretty close to the fence all the way home on the fly. I threw a girl from Shaler out at home this year for a game-ending double play, and it's pretty well known around the league that I can throw people out at second pretty easily. That's a lot of fun to know and be able to do. 
What part of your game needs work?
I am a very competitive person. I like to win, so when calls don't get called our way or I strike out on a ball that is four feet above my head I get pretty frustrated. I really have to learn to stop yelling at umpires! 
What is your favorite part about softball?
My teammates. Every girl that I have played with has improved my game, especially this year's team. To know that your team has your back is one thing, but to actually see it is action is another. If someone absolutely kills a ball and sends it flying over the fence the team is there with them. If someone misses the easiest pop-fly that could ever be hit, the team is with them helping them out and getting them ready for the next play.
Will you miss softball next year?
Yeah, big time. Softball has been the only thing that has been consistent through high school for me and a big part of who I am is softball. It's going to be weird next year.  
What is your advice to the up and coming seniors?
Realize before the season starts that it is your last one. It's your last tryouts, your last first home game, the last chance you might have to finally beat Plum. Enjoy every second of it because no matter how annoying it is to practice for two hours when you have a ton of homework, or how frustrating playing certain teams can be, once that last out is made in your final game, you are done. Enjoy it!
About the Writer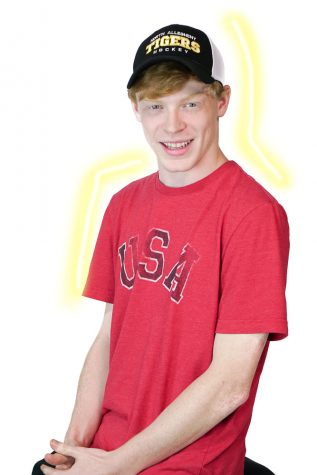 Tyler Boyles, Staff Writer
Tyler is a senior at NASH. He plays for the school hockey team and enjoys politics.