Pool Shark
Swimming sensation Molly Smyers talks about her personal experiences with swimming and her season's expectations.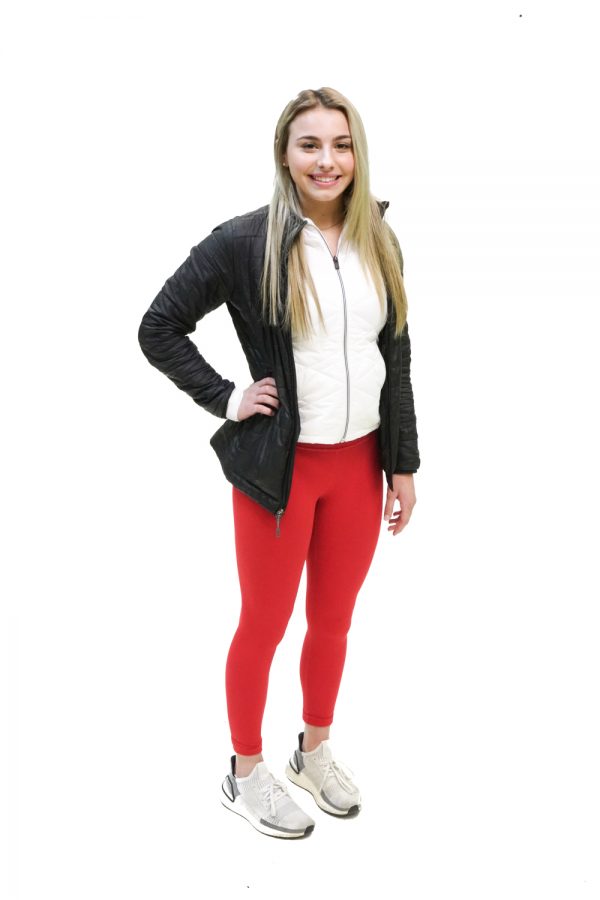 Molly Smyers is a junior on the North Allegheny swim team. Molly has been widely regarded for her achievements in swimming, winning several awards, and being an amazing athlete. She was kind enough to answer some questions about her swimming career, and I sat down with her to find out more.
How long have you been swimming for?
I have been swimming for eight years, and began to swim at the community pool when I was eight years old. 
What inspired you to start swimming?
I always loved playing and being in the water with my siblings, so I joined a swim team as soon as I could. 
What's your greatest achievement in swimming so far?
I would say my greatest achievement was during my sophomore year at WPIALs. I was not happy with my performance at the beginning of the season last year, so doing well and seeing my hard work pay off at the end was rewarding and exciting. 
What are some things you have to do in preparation for important meets?
I usually start preparing the day before a big meet. I will have a good meal the night before and make sure to get a lot of sleep. In the morning, I will eat something to give me energy, and then I hydrate and listen to music. 
What's your best stroke?
I think I am pretty versatile, but I enjoy swimming freestyle the most.
What's your favorite event?
My favorite event is the 400 IM; I feel that the race really broadcasts my strengths, and I enjoy swimming all strokes and mid-distance or long-distance events. 
What's something you look forward to in swimming?
I look forward to the championship meets because there's always a lot of exciting energy, and I love being able to contribute to the team's success.
Who's your biggest competitor?
My biggest competitor is definitely myself. I set high goals for myself every season and am always pushing myself to achieve more.
What are your workouts like?
The practices are a lot harder than most people would think. We swim for two hours, along with yoga and lifting a couple days a week. We also have morning practice twice a week followed by a practice after school. Since I'm a distance swimmer, the sets that we practice can be very long and tiring, but it all pays off in the end. 
What's the best part about being on the swim team?
The best part about being on the team is the environment. I always love spending time with the team because everyone is so close, and we always have fun together, even while training is involved. Everyone is always pushing each other to be faster, and I think the reason our team is successful is because we all work hard and have fun together as a family.
Who are your biggest supporters?
My teammates and my mom are definitely my biggest supporters. I would not be where I am today without the support of my mom and my teammates are always motivating me no matter what.
Do you plan on pursuing swimming in the future?
I love swimming so much that I can't imagine myself not swimming in college.
What are your goals for this season?
This season, I am hoping to place in states individually, along with improving my times from last year. 
What are your expectations for this season and the team as a whole?
I think that this is going to be a very good season for both the girls and the boys teams. We have a really strong girls team this year, and we are all capable of doing amazing things. We are putting in so much hard work now that I know it's going to really pay off during our championship meets. 
About the Writer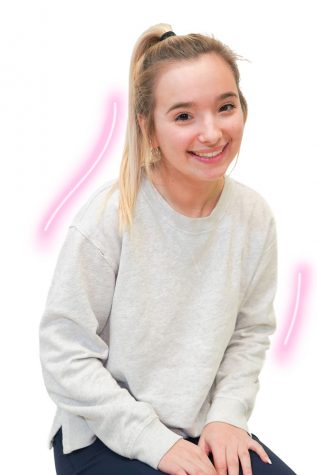 Jeannie Schleppy, Staff Writer
Jeannie Schleppy is a senior and is excited to contribute to The Uproar for her first year. Jeannie is a total dork and loves to read any possible thing...