Fashionista
Senior Parastoo Aramesh is the leader of the NASH Fashion Club and loves spending her free time designing clothing for her friends to wear.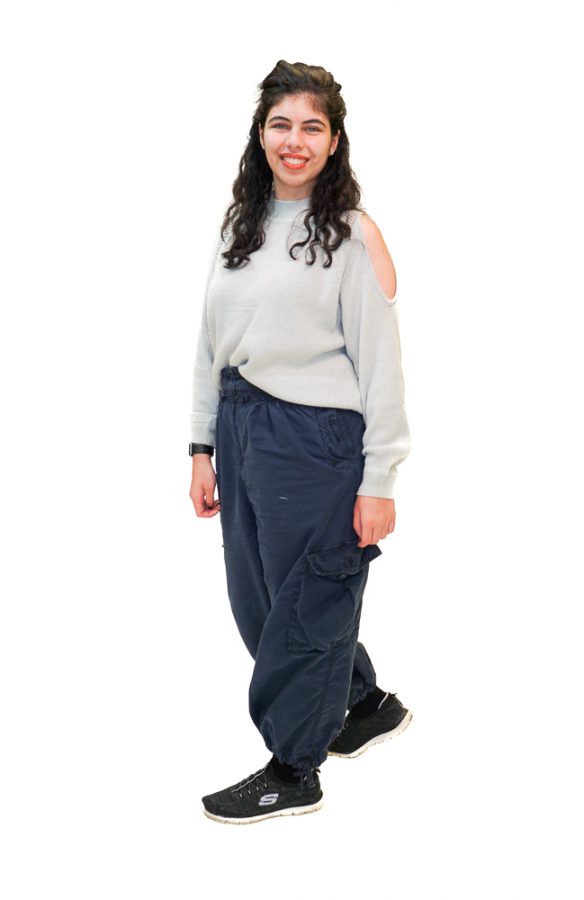 When did you first become interested in fashion design?
In 8th grade FCS, I discovered that I was good at sewing and that I liked it. I also liked to draw people and design the clothes they wear, so I knew I wanted to do something in art and fashion illustration. In 9th grade, I joined the fashion club and took the sewing and design class at NAI. Those made me realize that this as my passion.
Besides fashion, what other art subjects are you interested in?
 I enjoy 2D art, like painting and drawing, especially portraits and human subjects. I'd also love to learn calligraphy someday since it's a big part of my culture. 
How do you get inspirations when it comes to designing your pieces?
I usually pick a theme or subject for myself to guide me, like geometric shapes, nature, sci-fi, etc. I also love colors, so I usually pick a color theme like earth tones or monochrome.
How long does it typically take to make an outfit from scratch?
It's hard to tell since I've always had school work, so I've never fully dedicated my time to work on an outfit from start to finish like that. The most recent ones that I made took 2-3 weeks for one and about 1 month for the other, but it could be done faster if I have nothing else to do. 
What project are you most proud of and why?
I'm most proud of the pair of pants I made for this year's fall play. It is the hardest project I have ever made so far. The pattern was way too complicated for me, and I kept having to redo some parts and ended up improvising most of it at the end. Also, they needed to be mended and repaired after every show because something would always happen to them. But in the end, they served their purpose, so I'm very happy. 
Who is your fashion inspiration? 
Honestly, I don't follow any celebrity fashion icons, so I don't use them as inspiration. Although, I guess my favorite designer would be Alexander McQueen if I had to choose one. I would say that the people I see throughout the day in or out of school mostly inspire me. 
What is it like to run Fashion Club and the fashion show at NASH?
It's a lot of organization: emailing everyone, taking notes on what needs to be done, and following up to make sure they actually get done. It's also exciting because we get to see what everyone creates for the show and I'm always amazed at the things people can make. Last year was my first year leading, so I was very stressed over everything, but this year I am much more relaxed.
Outside of Fashion Club, what other activities and clubs do you like to participate in?
I try to do as many art-related activities as I can, like Variations, NAHS, and the Pittsburgh Garbage Bag Gala. Stepping away from art-focused clubs, I am also a member of NEHS and Fencing Club.
Are you going into fashion design in college? And if so, what school(s) are you committed to or considering?
Yes, I plan on pursuing fashion, more specifically costume design, in the future. I haven't committed anywhere yet since I'm still waiting for responses but my top choice right now is Parsons School of Design in NYC if I get accepted. I'm also applying to FIT, Drexel, Kent State, and a few others. 
What is one of your personal fashion goals for the future and what are your hopes for fashion in the future?
As a whole, I don't want the puffy sleeve trend to go away, although I know it will eventually, as all trends do. That will be a sad day. Personally, I am excited to focus more on fashion in college and learn as much as I can about something I love to do.
About the Writer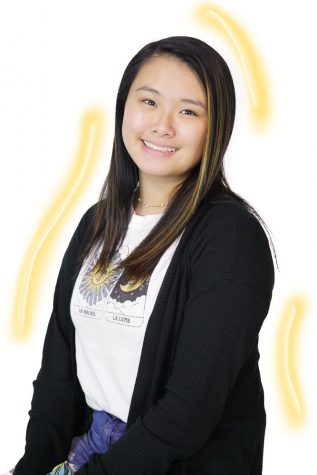 Rachel Tian, Staff Writer
Rachel Tian is a senior at NASH and it's her first year working for NASH Uproar. She enjoys doing all kinds of art in her free time and is obsessed with...