The Chase
One rising senior's dedication to his sport has helped him find relief during the pandemic.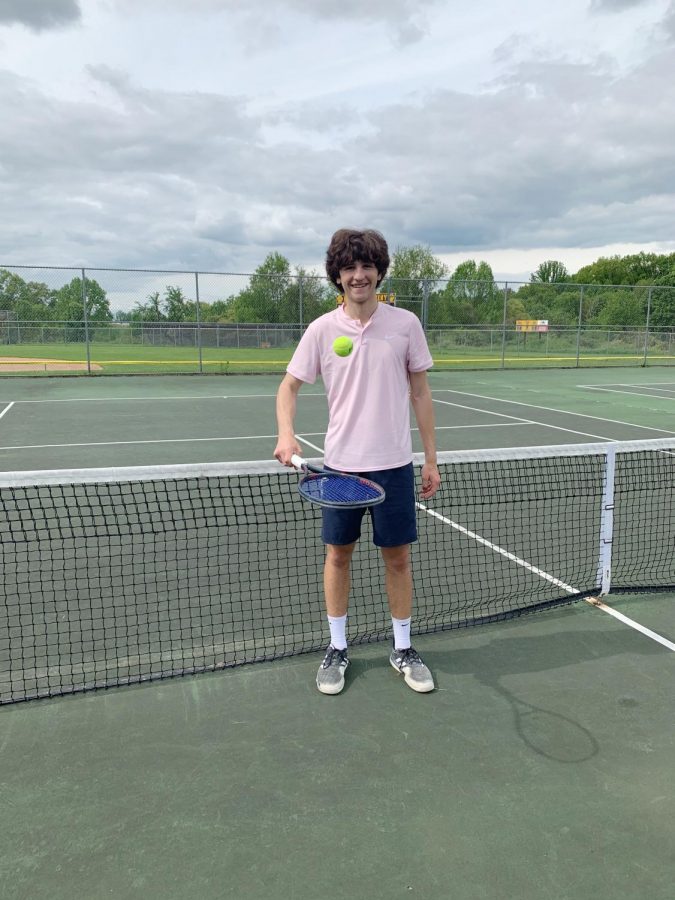 Chase Davidson is a rising senior who had high hopes for his debut season on North Allegheny's boys' tennis team. With ten years of tournament experience under his belt, he was excited to embark on his new journey in WPIAL tennis. 
After a successful tryout, Davidson was named the number one singles player on the roster. However, only two matches into the season, the pandemic hit the Pittsburgh area and left Davidson and his teammates with a season of uncertainty. To their disappointment, the tennis season was officially canceled, taking away Davidson's first year of high school tennis. 
Determined not to let the recent setbacks deter him, Davidson devised a plan to continue to train and improve. 
"The only tennis courts open were at North Park," said Davidson, in the beginning. "They were flocked by people from all over the Pittsburgh area."
Often, he would have to wait along with many others for a turn on the court. 
Davidson had to make some minor adjustments that taught him how to be resourceful, as well. For instance, he had to get acclimated to playing on a concrete court rather than the typical hard court surface made of plexicushion. He also noted the sense of community that he experienced due to the enduring circumstances.
"Every time I looked around me, I saw people having a great time," he said. "It made me realize that, in the midst of everything that is going on, we will eventually get through this hardship."
Now that Allegheny County has been placed into the yellow phase and plans to enter the green phase on Friday, the tennis courts have reopened, and Davidson has gotten back some sense of normalcy.
"I immediately returned to the courts where I play every summer with my coach and friends," he said. "I've noticed a big improvement mentally in myself during this time and try to not take things for granted."
Davidson even notes that he trains at least three hours, six days per week, and does a mix of drills and point play.
This spring has been a unique and humbling experience for young athletes, but they have observed how their elders have adapted.
"Throughout this quarantine, I've seen on social media countless times how the pros have been handling our current situation," Davidson said.
"
Coronavirus has taught me to embrace the challenges that life presents and to find solutions to life's many curveballs"
— Chase Davidson
He admires the leadership and creativity of some of his idols, like Roger Federer, who started a challenge to see how many times one could rebound a tennis ball on a wall. This trend inspired many members of the tennis community to give it a go, including Novak Djokovic, the current number one player in the world.
Davidson knew that if he wanted to continue playing tennis, he would need to find an efficient way to manage his remote schoolwork alongside his ambitious training regimen. He frequently finds himself doing assignments in the parking lot of his favorite restaurant, Panera Bread, so he can get WiFi and utilize his time while waiting. 
Although devastated to hear that his long-awaited first high school season got cut short, Davidson remains optimistic for the future.
"Coronavirus has taught me to embrace the challenges that life presents and to find solutions to life's many curveballs," said Davidson.
About the Writer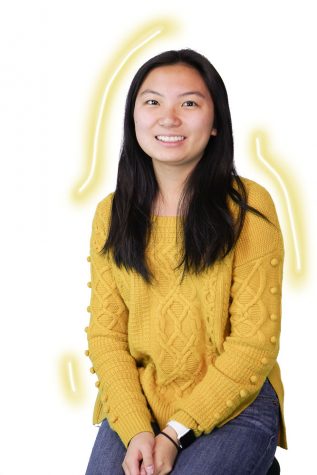 Phoebe Liu, Staff Writer
Phoebe Liu is a senior at North Allegheny Senior High. She enjoys playing music, especially the piano and violin. Her free time is spent volunteering or...