Back on Set
As local film productions start again, many new safety procedures have been put in place.
"Lights, Camera, Action" is how the saying is supposed to go, but the recent pandemic has changed that. Across the world, film production came to an immediate halt in March of 2020. Luckily, as cases started slowing down, the CDC allowed smaller-scale film productions to continue, including some of those here in Southwestern Pennsylvania. 
The truth of the matter is that films and TV shows are not necessarily needed, but they are wanted. Resuming filming is not just a ploy by greedy directors or cast members used to make a couple of quick bucks. Instead, returning to filming is a turning point in starting the long path back to the "normal" life lost due to COVID-19.
Although films are allowed to return to production, they are far from what they once were. Working on a project in this day and age comes with many new protocols put in place to protect everyone.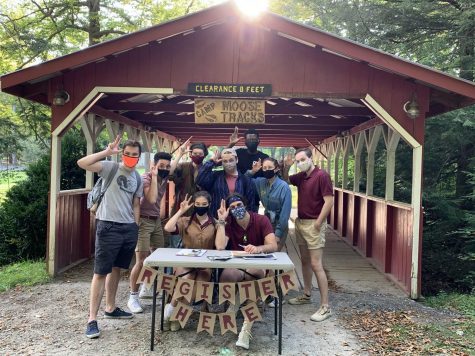 Leia Christ, a film student at Point Park, recently had the chance to shoot her senior thesis short—Camp Moose Tracks. Christ's original filming schedule was preconceived in early spring right as COVID-19 began to hit. Any previous plans had to be completely changed and rerouted as when filming occurred this fall, COVID-19 was still raging on. 
"I did do a few things differently," Christ said. "The biggest difference was the cast. I was planning on having thirty background roles, in addition to the eight speaking roles. Point Parks rules only allowed me to have twenty cast and crew members on set at a time so a lot of spacing changes occurred."
Due to CDC guidelines, any type of filming has to follow a very strict set of guidelines for production to occur. Although they may seem daunting to follow, it helps keep a safe and healthy environment for everyone on the set.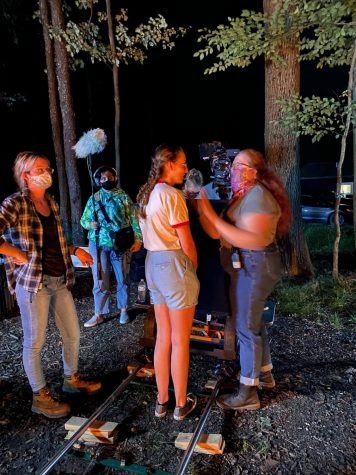 "All of the cast and crew members had to wear a mask the entire time, only taking it off right before the camera started rolling," Christ continued. "Anytime we had a scene where an actor had contact with another actor, they would have to use hand sanitizer after every take. There was one scene where a bandana had to be in someone's mouth, so after every take, we had to get a brand new bandana for the actor."
Unfortunately, returning to regular film processes seems far away, so Christ had to adapt.
"If I could shoot my film again without having to take into account for COVID-19, I would for sure want to have a bigger cast to fill up the camp," she added. "There were also a few scenes where I wanted my actors to have more physical contact with each other, but due to the guidelines, they could not."
Adaptation to changes is crucial in the world today. Although it still feels like our society is losing all perspective on what is normal, many producers are working to make life similar to how it was before. As the age-old saying goes, the show must go on, and it will.