Two Years Later: October 27th
The reverberations from the deadly attack on a Pittsburgh synagogue are still rippling throughout the community, even two years later.
It's been two years.
Two long years. It feels like decades.
Two years seems like it would be enough time to heal. For some it has been. For some, these wounds will never heal. 
Two years ago today, eleven beautiful souls lost their lives in the tragic shooting at the Tree of Life Synagogue in the Squirrel Hill neighborhood of Pittsburgh. It was an act of pure hatred and Antisemitism, the deadliest such act in American history. 
The events of October 27, 2018 left a permanent scar on the Jewish community. But they have also proved to be a reminder of our strength and all of the hardship we as a people have had to overcome.
I remember that day so vividly. I felt completely numb as I followed the news all day. There was nothing I could do. Nothing but write. That night and the next day, I poured my heart into what became my first official publication for the NAEye. 
Despite all the pain and suffering of that fateful day, it was the moment that propelled me to become the journalist and activist that I am today. That original piece of writing came with me everywhere. I read it aloud at a summer program in Wisconsin last year in front of over 70 Jewish teens from around the country and Europe. My community was helpless, so I tried my best to give a voice to the voiceless. However, I later realized that I was not the only one to undergo a transformation due to this attack. Many of my friends also began to speak up about issues they care about. Some have even rekindled their ties to Judaism.
"
My community was helpless, so I tried my best to give a voice to the voiceless.
For example, I know many Jewish Pittsburgh teens who were not very involved in any of the countless youth programs across Pittsburgh but became more active after attending the first interfaith havdalah service (a spiritual ceremony to signify the end of Shabbat and to begin a new week). Additionally, my mother's 58-year-old friend is having a bat mitzvah over Zoom next month. She never had one at the typical age (12 or 13 for girls), but she said she was motivated to have one after the attack. She wanted to reclaim her Judaism because the world was trying to take it away.
Antisemitism is not new. In fact, it is one of the oldest forms of hatred in the world. It can range from the crude comments about stereotypes thrown at Jews in the hallways and on the streets to acts of unconscionable violence born of hatred. On October 27th two years ago, one man had so much hatred in his heart that he took the lives of 11 people just because they were Jewish.
"Eleven is not a big number." This is the type of thing I heard last year. A year had passed, and it appeared to invite insensitivity. Sympathy and outrage are, of course, moral response to massacres why they occur. But all too often we care less and less with the passage of time.
But make no mistake. Eleven is a huge number. In fact, one is a huge number. Any number is a huge number when it comes to the loss of life in our community. Pittsburgh is a large city with a small-town feel, and its Jewish community is one of the tightest-knit I've ever come across. If you didn't know a victim of the shooting, you probably knew someone who did. They were all real people with real lives, families, hopes, and dreams. All they wanted to do that day was pray in the safest place they knew. Yet, even that wasn't safe enough. They are more than just a number.
"
They were all real people with real lives, families, hopes, and dreams. All they wanted to do that day was pray in the safest place they knew. Yet, even that wasn't safe enough.
Even though I was miles away from the shooting, I felt scared of my own identity that day. Never in my life have I felt afraid to be a Jew. But not every Jew can say the same thing. Friends of mine from Europe have told me they can't go out in public while wearing a magen david, or Star of David necklace, because of the prevalence of Antisemitism in their communities. I am fortunate enough to live in an area where I feel safe to express my Jewish identity, and the reason I fight so hard against Antisemitism is that there are millions of Jews around the world who do not feel safe. 
One of the most admirable traits of my generation is that we are socially, politically, and globally aware; in some ways, we mirror the civil rights activists in the 1960s. Ever since the uprising of Black Lives Matter protests earlier in the summer of 2020, we have used our voices to come out of the shadows and defend justice. Hatred in all its forms is our enemy, and I am proud to be a part of Gen Z because we are going to be the generation of change.
Since October 27, 2018, I have become more globally involved. I have connected with international Jews, and when I tell them I'm from Pittsburgh, they know what it means. News travels fast, and the attack immediately reverberated throughout the Jewish world community. It only took a few hours for our friends in Israel to hear the reports. That evening they even projected a message on the Western Wall—one of the holiest sites in all of Israel—saying, "We are with you, Pittsburgh!" 
One of the greatest Harry Potter quotes, said by Professor Dumbledore, can be applied to this situation: "Happiness can be found even in the darkest of times, if one only remembers to turn on the light." Pittsburgh is an incredibly resilient city. After all, you can't break a city of steel. Our community came together at a dark point and fought to keep the light alive. Two years have passed, and it still hurts. A lot. But I now have hope for the future.
Jews make up only a small percentage of the world, and therefore it might seem that the fight against Antisemitism is one that only affects one group of people. But I fight Antisemitism because being Jewish is my whole world. The reason we are still here is that we are strong and resilient, and we have never backed down. Include Jews in your activism. You're allowed to fight for other causes, too. In fact, you should. But don't leave us out.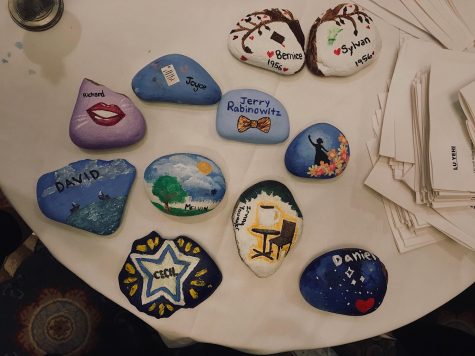 We cannot let October 27, 2018 happen again. We must remember this event. We, unfortunately, cannot go back to reverse the outcome, but the next best thing is to go forward. So, let's go forward and make this world a better place. It begins with honoring the memory of the eleven victims.
This piece is dedicated to Mel Wax, Rose Mallinger, Jerry Rabinowitz, Cecil and David Rosenthal, Dan Stein, Richard Gottfried, Joyce Feinberg, Bernice and Sylvan Simon, and Irving Younger. Always and forever. You will never be forgotten. I will never stop writing and fighting for you. You will never be treated as a statistic by me.
Yechad anachnu chaz'kim m'shanah. Together we are stronger than hatred.
Leave a Comment
About the Writer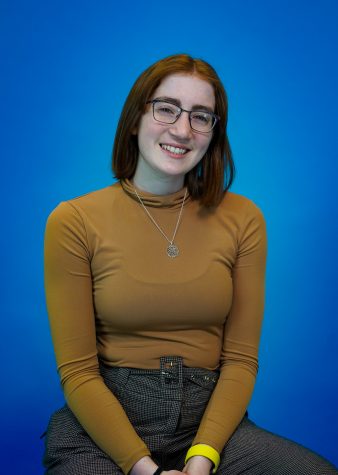 Jess Daninhirsch, Photography Editor
Following her stint as the Co-Editor-in-Chief of the NAEye sophomore year and Junior Photography Editor last year for the Uproar, Jess Daninhirsch is ecstatic about being the Photography Editor and a staff writer this year on The Uproar. Jess dreams of becoming a journalist and a photographer one day and documenting the world. Outside of school, Jess actively participates in BBYO, an international...