First to the Finish
The NA Cross-Country Team remains the best in the state.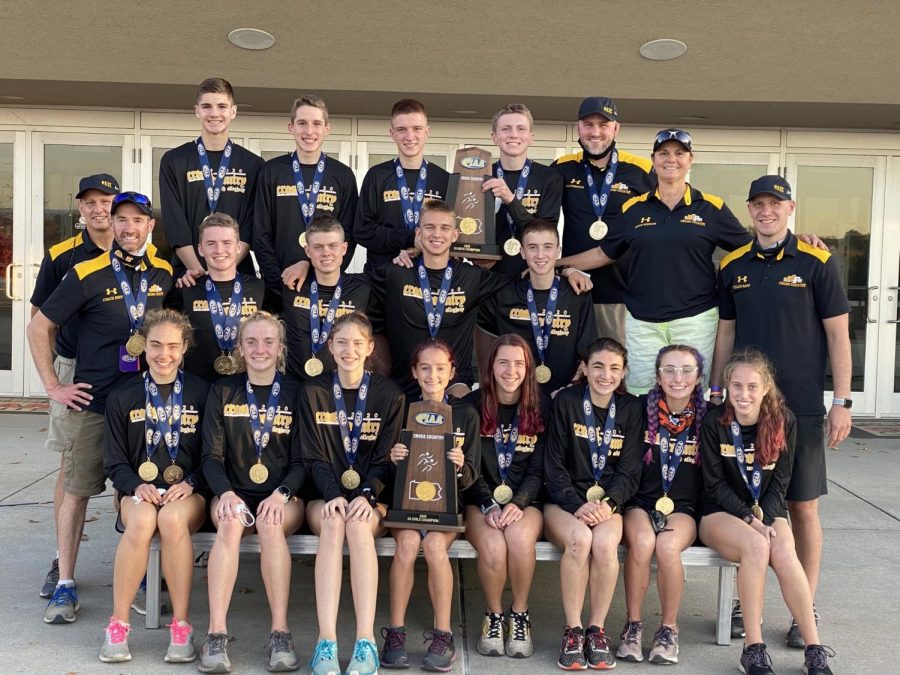 The course is never short for the North Allegheny Cross-Country Team, but the finish line this season held an extra special treat — another shiny new state championship. 
The Lady Tigers made team history by winning the PIAA cross-country state title for three consecutive years.
Senior Keeley Misutka finished first in her heat with an unofficial time of 19 minutes and ten seconds.
"Since I started my career in middle school, I have seen others break the tape before me, and thought that it would be incredible if I did that," Misutka said.
"
As soon as I crossed the line, I had an emotional rush that I accomplished something I set my mind to many years before."
— Keeley Misutka, NAXC senior
NASH juniors Maura Mlecko and Rachel Hockenberry placed 40th and 62nd.
"It felt amazing to finally cross the finish line and see the results after weeks and weeks of hard work," Mlecko said.
For Hockenberry, the uncertainty of an athletic season amid the pandemic made the team victory all the more satisfying.
"I let out a breath of relief," said Hockenberry. "The whole season we were walking on thin ice, never knowing if we would make it to that moment."
With runners and coaches getting quarantined every other week, training proved to be bumpier than ever before.
The boys' team also had a dominant finish. With all of their runners within 46 seconds of each other (which is no small feat), they cruised to a smooth victory over La Salle College.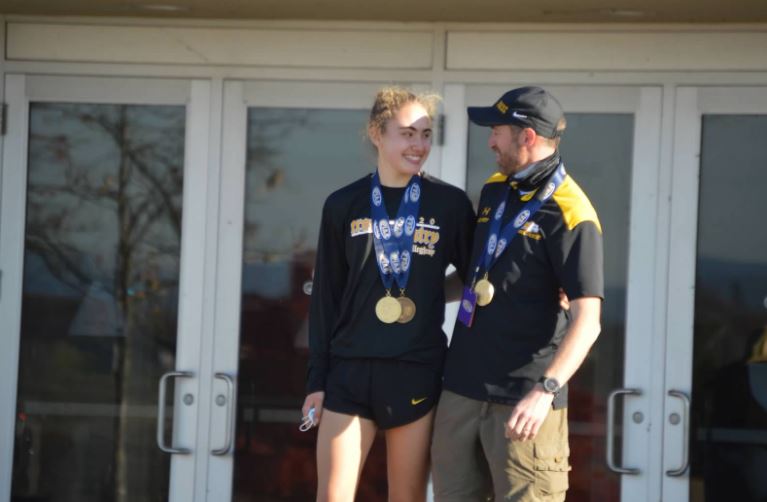 It was their third straight WPIAL championship title, and their second PIAA title in three years.
Junior Scott Nalepa was the first boy across the line in his heat.
"I was very happy to break the tape for my heat, because I knew I would give the team a chance to succeed," Nalepa said.
This year, qualifying for the state meet was an entirely new challenge. In the past, the top three teams in the WPIAL championship moved onto the PIAA state championship. However, due to COVID restrictions this year, only the top team from the WPIAL was allowed to go.
Despite the changes and setbacks, the Tigers were able to keep a confident mindset going into the race due to their trust and confidence in Head Coach John Neff's preparation. 
"I was very confident in our training," said Mlecko, "Coach Neff has helped us make it to states three years in a row, and I knew this year wouldn't be any different."
"
I let out a breath of relief. The whole season we were walking on thin ice never knowing if we would make it to that moment."
— Rachel Hockenberry, NAXC junior
Junior Jack Hickel agreed.
"I believe Coach Neff has the best training around, and he sets [us] up for the most success. It's just on us to execute and win," Hickel said.
Due to health precautions, the championship match did not feature the state's top eight teams at the same time.  Instead, the group was divided.
Junior Graham Wolfe would have rather had a full-blown race than two heats of four teams each.
"Having your competitions' feet on the ground right next to you is so much more motivating than having to race alone against their time," said Wolfe.
With the indoor track season approaching, the Tigers have their eyes set on the final stretch of their high school track career.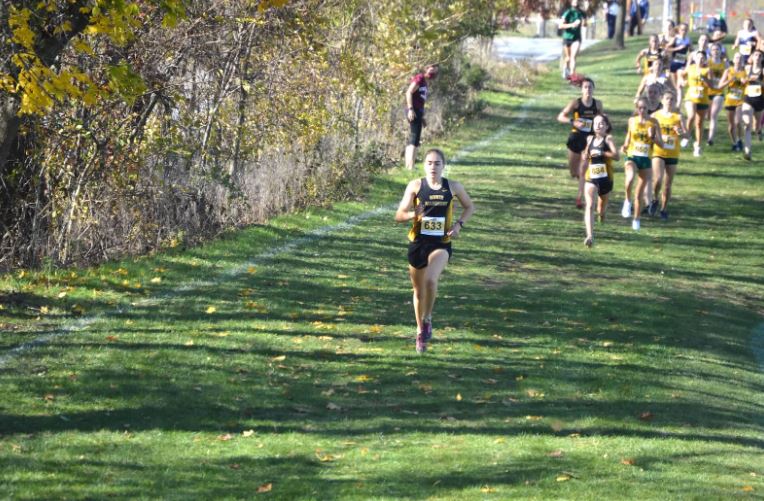 "I want to leave knowing that I did my best and having accomplished many goals that I have set in mind," Misutka said.
"I'm looking forward to racing on the track because I haven't in over a year," said Nalepa, "Whether a track season will happen, I can't really say because it's a constantly moving situation. I certainly hope [it] will happen though."
However, due to a new surge in COVID cases – with the United States recording one million cases in a week – some doubt whether an indoor track season will be possible and safe.
"It seems likely that we will have a season, but everything these past months of school has been unprecedented, so we'll see," Wolfe said.
"I'm not entirely sure if the season will occur due to the spike of cases, but I am ready to put the work in," Hockenberry said.
This season was certainly something for these runners to remember, but the group dynamic is unanimously regarded as the runners' favorite aspect of the sport.
"With not being in school most days this year, cross-country at times was my only source of social interaction," Hickel said. "I will really miss that and our great talks on runs."
"
Cross-country at times was my only source of social interaction.  I will really miss that and our great talks on runs."
— Jack Hickel, NAXC junior
For senior Mazzie Standish, the end of the cross-country season is bittersweet.
"I've discovered myself because of this sport," Standish said. "I can't imagine leaving this team and this sport.  I might even miss doing crazy hard workouts with my favorite girls purely because we push each other and support each other so hard."
But in the end, what Standish will miss most is the sense of belonging.
"Most of all, I'm going to miss my family," Standish added.
About the Contributor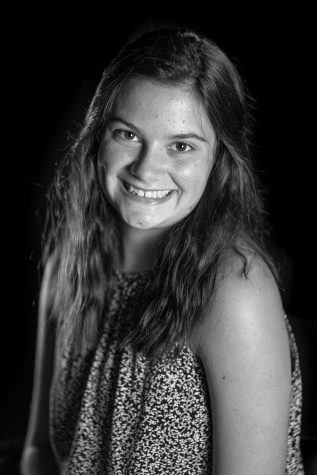 Claire Majerac, Staff Writer
Claire Majerac is a junior at NASH and is excited to be working for The Uproar. It will be her second year in journalism. She enjoys running for both the girls Cross Country and Track teams, hanging out with her friends, and coming to school (not anymore!) on Thursdays and Fridays. Her favorite ice cream flavor is Chocolate Oreo from Brusters (any other place is unacceptable, according to her).