Stopped in Their Tracks
The indoor track season kicked off this week, just before the state put a stop to all youth sports through the start of the new year.
Before yesterday afternoon, the winter track season had officially begun, despite initial concerns that the sport may be canceled this year due to COVID-19. After all, North Allegheny's Track & Field team is known for the large number of kids that participate each year, which makes safety precautions more complicated.
But the news arrived late in the day yesterday that the state had shut down all youth sports until January 4, 2021.
Coach Neff, the head coach of the team, had created a plan that includes "pods" of students.
The pods are based on the athletes' specific events, grade levels, and individual abilities. The hope was to limit exposure to large groups. To ensure safety in each individual pod, social distancing was implemented. 
Lola Akindele, a NASH junior track participant, was in favor of the pods being a new system at practice.
"I really like the idea of using pods," she said. "I am in favor of anything that allows us to continue to practice without being unsafe." 
Wearing masks during sports practices has been a topic of discussion as COVID-19 cases continue to rise across the United States. After January 4, masks will likely be required to be worn by both the athletes and coaches at all times during the winter track season.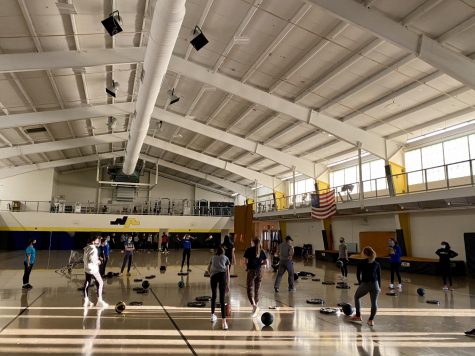 Despite losing the social aspect that track provides, Coach Interthal, another coach alongside Neff, believes that these precautions will help the team be able to keep going into the outdoor season.
"I am very excited to restart the indoor season," Interthal said. "It will be different than what we are used to, but I'm looking forward to seeing everyone after our season got cut way too short back in March." 
All of the coaches want to train hard to prepare the kids for the upcoming season. With that being said, the prospect of indoor meets in the new year is still in the air. With so much uncertainty, no one is certain that it is safe to hold athletic events inside.
Regardless of whether indoor meets will occur, junior track participant Andrew Como believes that holding practices is a necessity after losing opportunities during the spring season due to the lockdown.
"I really hope that we can resume practice, as sports are really important for our physical and mental health," Como said. "We missed out on our season last spring, and it was really upsetting to many of us." 
The team took all the important precautions that are necessary to keep the season alive, but the level of concern from the state was too high a hurdle to overcome. As January approaches, the coaches now will prepare workouts for the athletes to complete at home when the team is not allowed to be together.
Nevertheless, the athletes are looking forward to a great season and have their eyes working towards winning the WPIAL championship come spring. 
As Coach Neff always so famously says, "There is a right way and a wrong way to do anything, and we do things right at North Allegheny Track and Field."
About the Writer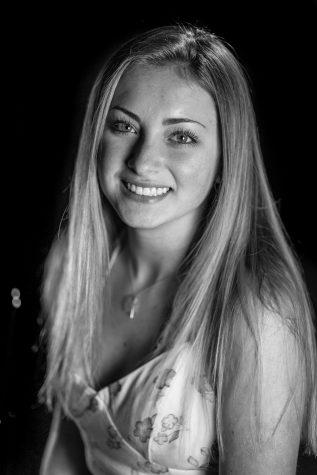 Waverly Younts, Staff Writer
Waverly Younts is a junior at NASH. She wrote for NaEye and is continuing to hone her journalistic skills this year by contributing to The Uproar. She is a cashier at Monte Cello's Wexford, near NASH. When she is not working, Waverly is most likely playing soccer, running track and field, petting her beautiful tuxedo kitten, Stella, or inventing new dishes in her kitchen.