A Call To Action
One NA graduate was present at President Biden's recent inaguration.
Earlier this month, over 25,000 men and women around the country received a call to action—a call to create a barrier to protect, withstand, and create a peaceful transition of power from former President Donald Trump to President Joe Biden. Following the recent Capitol riots, safety for the inauguration was needed more than ever before.
Soldiers were necessary for the 46th presidential inauguration to go smoothly. Different National Guard units all over the country received the call to report down to various locations in Washington D.C. within a day. Many soldiers spent the day rushing home, packing, and leaving early in the morning the next day to meet up with their units to head down to the capital.
One of these people was North Allegheny alum and Specialist in the Pennsylvania Army National Guard, Dante Zottoli.
"I actually did not think my unit was going to be called to go down to D.C. after I saw some other units nearby were called to go down already," Zottoli said. "I saw the rioting on the TV and had a hunch they were going to send me down. I was preparing for my second semester at IUP when I received the call. I had to head back home to gather up my gear and left early the next morning."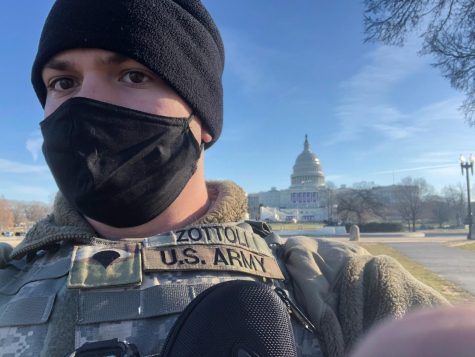 With little to no warning, soldiers from all across the country were all on their way to Washington D.C.. Some soldiers arrived on planes, while others drove in large busses to make it in time for the inauguration. Once they arrived, soldiers were some of the only people allowed in D.C..
"The only people allowed through the road checkpoint were soldiers, law enforcement, government officials, or press with press badges. They all had to go through metal detectors," Zottoli explained. "During the first two days, I guarded that road checkpoint and have been guarding different parts of the capitol ever since."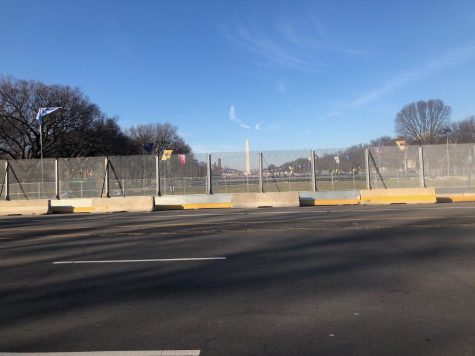 After such a huge increase of population in D.C. with the soldiers, housing them became an issue. A majority of soldiers were fortunate to be housed in hotels, while some had to sleep on the floors of office buildings—a few even had to sleep on the floor of the Capitol. A majority of the soldiers have now returned to the hotels after the general press has returned home with the closure of the inauguration.
After a long and tiresome twelve days, a majority of soldiers are allowed to go back home and return to their everyday lives, while some are being asked to stay until late March.
When the soldiers first arrived in D.C., chaos was around every bend. They arrived on the whim of a single phone call to help restore and fix the aftermath of the domestic terrorist attack that occurred on the first week of January. As each soldier entered a once hope-filled and inspiring capital, they knew it was their job to come together as one and create the smooth transition of power.
Now, as the soldiers return home to their own separate lives and families, they don't only leave by themselves, but they now leave as one unified nation.