A Mind for the Mat
Taylor Stover has helped to broaden the reach of wrestling at NA.
Taylor Stover is among one of the many talented athletes at North Allegheny. Stover is a junior this year and has taken up wrestling, sharing that the Girls Wrestling Team only really started to be more engaged at the end of last year.
"This is my first year of wrestling because girls' wrestling didn't start to progress until the end of last year. Coach Heckert and Coach Walker wanted to give girls the opportunity to experience their love for wrestling by starting an all-girls team," she explained.
Although Stover just started wrestling this year, she already has found a love for the sport. She has made accomplishments and continues to get better and better every day.
"My best achievement in wrestling this year would have to be picking up the first-ever girl's varsity win in school history," she said. "I have also been able to see how my wrestling improved from the beginning of the season until now."
Stover spends a lot of her time wrestling but also has other activities she participates in. She is the commander of the NA Air Rifle Team through ROTC and also tries to get involved in a lot of community service. But wrestling is where her heart is.
"We typically have practice every weekday and on some Saturday mornings," she said. "However, I am also working about 35 hour work weeks and I am lucky enough the coaches are very understanding if I have to leave practice early or miss a day of practice for the week." 
Stover also wrestles for another team called the Pitbull Wrestling Club. On this team, she wrestles with NA girls and as well as girls from other school districts. 
"Wrestling has impacted my life in many different ways," she said. "I have been able to form so many great bonds this season and meet girls from all over the state that have a love for the sport."
Stover also explained how wrestling can help her with her future. Since she wants to go to the military after college, and she believes the wrestling team has helped her prepare for her future.
"Wrestling has not only helped get me into the physical shape I need, but it has made me stronger mentality when it comes to pushing myself," she said. 
As wrestling is known to be a predominantly male sport, it's easy to wonder if the female wrestlers have received any backlash.
"Although we have separate schedules and practices, we are all part of the NA Wrestling Team," Stover said. "Everyone on both the guys and girls team has a love for the sport, and you earn each other's respect on the mat. In the end, we are all wrestlers that get to step on the mat and compete." 
About the Writer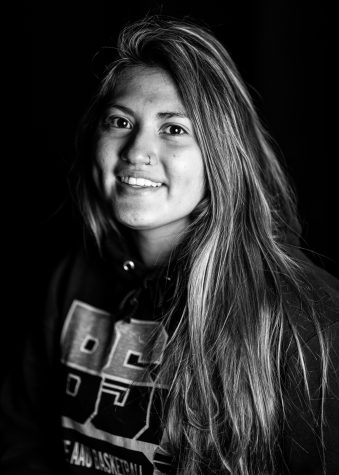 Eva Bellissimo, Staff Writer
Eva Bellissimo is a junior at NASH. She began writing for the NAEye when she was a sophomore. She is very excited to get the chance to write about more things she loves and publish them on The Uproar for everyone to see. She works two jobs in the summer and one during the school year. She is a lifeguard during the summer and works as a hostess at Goodfellas Drafthouse. In her free time, she likes to...