A Year in Music: 1984
If there must be a single year that was the greatest in music history, 1984 is a serious contender.
"It's 1984!" 
David Lee Roth's first words during any Van Halen concert on tour that year brings together what a great year 1984 was for music. Loads of icons released some of their best works in the year, and vast amounts of classics continue to be played. 
Some of the biggest albums that year include the aforementioned 1984 by Van Halen, which peaked at number two on the Billboard charts– number one at that time was Michael Jackson's Thriller, the best-selling album ever on a worldwide scale, which was produced in 1983 but enjoyed the height of its influence in 1984. 
Bruce Springsteen released his Born in the USA album, which was his best-selling album, and includes the title song and "Dancing in the Dark". 
Prince came out with Purple Rain, topped off with tracks such as "When Doves Cry" and "Baby I'm a Star".
Also among the albums released were Madonna's Like a Virgin, U2's The Unforgettable Fire, Tina Turner's Private Dancer, Metallica's Ride the Lightning, the Footloose soundtrack with many stars making appearances, and many, many more hits that dominated the charts. 
What makes 1984 such a captivating year of music is the blend of old and new genres of the time. 
On Springsteen's album, his usual tone dominates most of the record, but a new wave synthesizer riff on "Dancing with the Dark" gave The Boss a new audience he had not previously had. 
Synthesizers started their massive explosion right around this time. 1983's US Fest showcased some of music's biggest names using the new wave instrument. Even hard-core rockers such as Ozzy Osbourne experimented with it in live performances.  
Another trend that started to pop up was the blend of genres from song to song. Thriller had a whole bunch of everything, from ballads to pop, rock, and alternative all making appearances.  
These two factors saw the likes of 1984 and Like a Virgin flourish. The artists in both cases brought songs that wide audiences liked that brought new instruments on the scene for the artist. 
Aside from superstars and their best of the best, other great albums that might not have the recognition also hit airwaves.
Iron Maiden released Powerslave, which many of their fans consider their best album. For those interested in hard rock without any compromise, this is a must-listen. Also under the hard rock scene is Judas Priest's Defenders of the Faith

Don Henley, the former lead singer of The Eagles, released his biggest solo album in Building the Perfect Beast. Equipped with a killer recording band including Steve Lukather– who also recorded "Beat It" for Jackson– Henley enters his middle-age rock phase to much fanfare. 
Billy Idol's Rebel Yell was his best-selling album and perfectly represents the new wave sounds that the 80s brought. It is a really cool experimental but well put together album that definitely deserves a mention.
All in all, 1984 is considered one of the most iconic years in music of all time. Global music sales boomed around this time after becoming stagnant in the late 70s and early 80s. Some attribute this to the MTV boom. The first MTV music awards also happened in 1984 and brought a new angle to music and entertainment. 
1984 had many artists running on all cylinders. Go give yearly playlists a listen!
About the Writer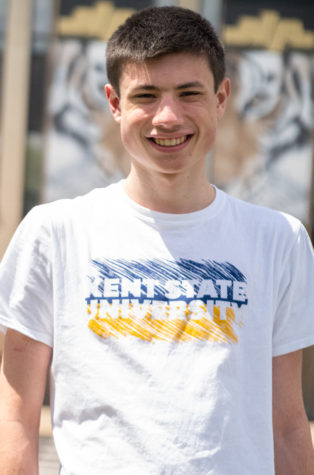 Zachary Ludwick, Staff Writer
Zach Ludwick is a senior at NASH this year and is in his first year of journalism. Strongly opinionated, journalism is a natural fit for him.  His interests include sports, politics, and entertainment.