Junior Reflections
For the Class fo 2022, it was a year of returning to comfort of friends, familiarity, and fun.
As the North Allegheny junior class enters into their last week of school, the class as a whole is reflecting on the entirety of the year they have just endured. The bright, sunny weather and opening of summer pools draw attention away from the computer screen and onto summer fun and festivities. 
Despite all of the COVID restrictions placed in the school system this year, students were able to find fun amidst the chaos. The resiliency and positive attitudes of the junior class this year has allowed many students to enjoy their year with friends, sports events and school functions.
Sports were a wide topic of concern when the year began, but most teams were able to resume and succeed in their practices and games this year. Stewart Messer ,a junior, found fun with his teammates at the Swimming and Diving WPIAL meet.
"My favorite event from this year was the WPIAL swim meet this year," Messer said. "Even though there were so many COVID restrictions and we could not even be on the pool deck to watch our teammates, it was still a lot of fun competing and messing around with my teammates."
Similarly, junior Ethan Berty found enjoyment in the Senior Night event on the Swim Team; the annual send-off for the seniors as they compete in their final high school meet.
"My favorite school event that I participated in this year was the Senior Night swim meet," Berty said. "The meet didn't really have anything riding on it so we were all in a celebratory mood. This specific meet came off of a very close loss, so we were all not in the greatest spirits going in the rest of that week, but when the meet came we all needed to relax and have some fun. That we did, when the girls were swimming we were cheering harder than we ever did before. We painted our chest with some of the girls' names, which was very fun."
Friendship and communication are vital for succeeding in a team sport, and junior Concetta Bochicchio was able to have a great season with her teammates for this reason.
"My favorite activity this year was most definitely field hockey," Bochicchio said. "My team had been extremely fortunate to have a season, and I do not know what I would have done without it. It had been the most time I got to spend with my best friends, and without a season, I would have been clueless."
Outside of the sports realm, many school-sponsored events were able to occur towards the end of this year, such as the Night at Newman concert and the Project Water Dodgeball Tournament. One popular NA staple is the TigerThon event, and junior Jacob Yarosz, one of the event's committee members, feels fortunate to have participated. 
"My favorite school activity this year was TigerThon because it was one of the first big events since COVID," Yarosz said.  "Also, since I was on the TigerThon committee, being able to help a family by raising so much money felt good since everything has been so strict due to COVID."
With all the challenges and setbacks encompassing this school year, many students found it difficult to stay motivated and push through all of the schoolwork, lockdowns and cancellations. Students found motivation in many different forms, through friends, future goals and the activities that were allowed to occur. Dietz found her motivation for school and swimming through her teammates and friendships. 
"It sounds cliche," Dietz said, "but the thing that was able to get me through this challenging year was my friends. When life was exhausting, I was always able to turn to them to lighten the mood, brighten my day, and help me get through the year. It is always nice to have people that are always there to support and push you to do your best when you feel as though the world is falling apart."
Yarosz, who was a NACA student for a majority of the year, made it a point to see friends outside of school and maintain his inner circle while completing his school work at home. 
"To keep this year enjoyable, I just tried to stay close with my friends and maintain those relationships as much as possible," he added. "With pretty much every aspect of my life being affected by COVID, friendships were the one thing that could stay the same."
With junior year coming to a close, many students have really cracked down on their schoolwork and focused on working diligently and taking life one step at a time. Junior Stewart Messer used this same logic to get through the year. 
"This year," Messer said, "I just tried not to worry too much about the future, and mainly focused on what was happening in the present." 
This school year has been proof that good can be found within anything, no matter how bad things may seem. The North Allegheny junior class was able to enjoy their year with friends, classmates, and teammates despite the ongoing pandemic. As regulations recede, students will be able to enjoy their summers with less stress and more time to be teenagers, regaining their motivation and finding the normalcy in life once more. 
About the Writer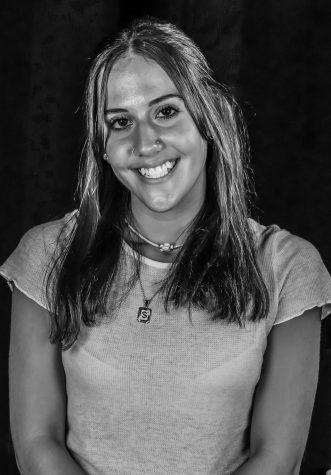 Maddie Harris, Arts & Entertainment Editor
Maddie Harris is a senior at NASH this year. This is her second year writing for The Uproar, and she is thrilled to be the Arts and Entertainment editor. Maddie has a very strong passion for writing and is ecstatic to be able to share her words and stories with the community. Maddie swims on the North Allegheny Swimming and Diving Team, spending most of her free time in the water. When she is not swimming,...