Off the Bat
For NASH senior Sharvil Dahale, cricket is the link between his family's heritage and his future aspirations.
A great deal of Americans are familiar with only four major league sports: football, baseball, hockey, and basketball. Globally, however, cricket is exceedingly popular, with more than 300 million participants and one billion fans. Presenting similar rules to that of baseball, the sport's growth potential in the United States is real. 
After growing up in India and moving to the United States, NASH senior Sharvil Dahale has found in the game of cricket a way of ensuring that he remembers his Indian roots. 
"I grew up in India, so I was exposed to the sport a lot. I used to play cricket for fun with my friends and loved every minute of it. Making it big in India is tough due to a lot of competition and politics, but cricket was starting to bloom in the United States. I saw that as an opportunity for me to take my game to the next level and play competitively," Dahale said. "Finding that culture was hard here at first, but whenever I played cricket, I felt connected back to my roots and culture."
Though Dahale knew that he wanted to play cricket after coming to the United States, it was difficult at first to find the necessary resources. 
"When I moved to Pittsburgh, I didn't have any platforms here to grow in cricket. I was completely dependent on my father to give me practice when he had time," he said.
He soon realized that he was not the only one in Pittsburgh longing for similar assets. He took this opportunity to start a league for the area so that all interested players could have access to what they needed to play.
"At the same time, I also noticed a lot of interest in youth cricket around me. I wanted to make sure that even if I might not get the necessary resources to maximize my talents, other people who want to play cricket are able to maximize their talents," Dahale said. "That is why I started the Greater Pittsburgh Cricket Association (GPCA) with a couple of my friends to provide that platform for people to get coaching and connections to teams that play on the state and national level."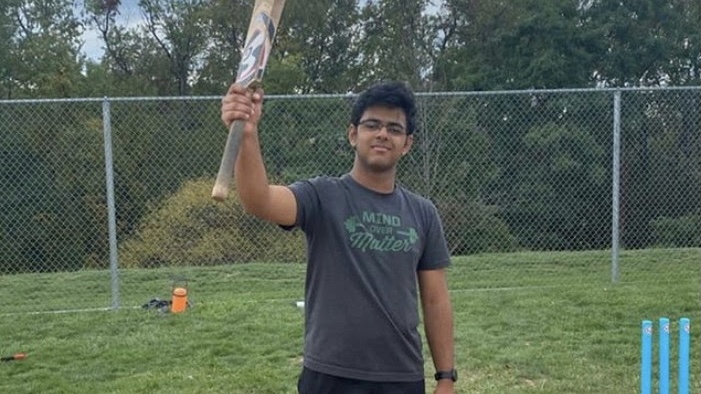 In his work as the leader of the cricket league, Dahale ensures the safety of players while also guaranteeing that resources will be obtainable no matter what players would like to do.
"For the league, we make sure that whoever signs up gets proper chances in every game. Mostly, we have four teams, but we do increase that amount based on the number of sign ups. We play on baseball fields using a tape ball — a tennis ball wrapped in tape — to reduce injuries, and on cricket pitches if the pitch is available," he said. "If anyone wants to pursue cricket with the proper cricket ball, we do provide the proper resources and facilities for training and games."
NASH senior Zayaan Tirmizi also found his place in the local cricket league.
"The league essentially gave me a home," said Tirmizi, who is now CFO of the league. "I was able to make connections with people who shared the sport I loved and also find a place of community with people who shared a similar ethnic background as I did. Above all, however, it gave me friends for life that I know wouldn't have been possible without the Pittsburgh cricket league."
Along with playing in his own league, Dahale is also a national cricket player as well, a commitment that takes up most of his time year round. 
"I've been playing on the national circuit since ninth grade, and I go to about four to five tournaments every year. Each tournament is about a week long, so I have to miss school if it's during the school year," he said. "However, I have to start conditioning and practice about a month or two before, depending upon the time that has gone by between the two tournaments."
"
Finding that culture was hard here at first, but whenever I played cricket, I felt connected back to my roots and culture.
— Sharvil Dahale, NASH senior
Balancing practice with school and other activities is difficult, but Dahale has adapted well to the challenge. 
"Usually these conditioning and practice sessions take up about an hour and a half to two. I usually do these things right after school when it's warm outside, and push it back a bit if I have some after-school activities like clubs. Usually in the winter, I need to switch to indoor practice, which I do at night at around 8:30 pm," he said. "Overall, it takes up a lot of time, but I've gotten used to scheduling my activities properly."
Though his high school years are nearly finished, Dahale has no intention of letting his cricket bat collect dust. 
"I plan on trying out for the state teams in the future in hopes of being able to represent the United States on the international level. Additionally, I will always keep on playing in these tournaments and local leagues," he said. 
For more information about GCPA, click here.