Spin Doctors
Will the Boys' Bowling Team remain victorious in this year's WPIBL?
When you think of NA Sports, bowling is probably not the first sport that comes to mind, but the Boys' Bowling team is working on changing that. The team has joined the ranks as one of the perennial standouts in western PA, currently ranked first in the WPIBL North.  
The title winning team is led by an NAI chemistry teacher Mr. Jordan, who also coaches the girls' team.
"It's an awesome opportunity for me to share my love of the game with such a great group of athletes," Jordan said. "I do not take a single day for granted."
After last year's victorious season claiming the number one spot in the WPIBL, the team looks poised to contend for another successful finish this season.
At the start of the regular season, the team practices two times a week. As games and matches begin to take place, the team meets to practice once per week. But starting in late  January, practices begin to focus on post-season play. The team meets two or three times per week in order to begin preparations for the WPIBL tournament.
Senior player, Gavin Rush, has been a part of the team since his freshman year and is currently preparing to take on his final tournament as a senior.
"Being the state champions last year comes with a lot to live up to, with other teams constantly wanting to be the one that topples North Allegheny," he said. "It can be hard to not get in your own head."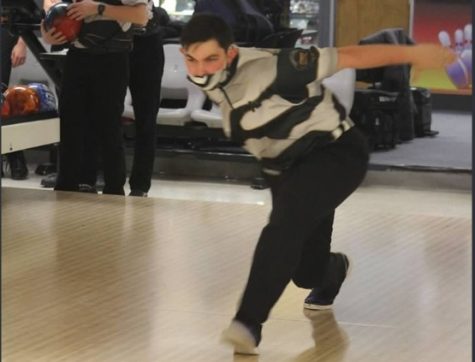 With the 2022 WPIBL tournament coming up in early February, this year's seniors have big shoes to fill after last year's WPIBL win.
"I feel like I am ready," senior Marc Sostmann said. "I definitely think I could work on hitting my mark more. But from the start of the season to now, the team in its entirety has come a long way. I definitely think we are going to be a competitive team, if not the winning team."
Outside of winning the WPIBL tournament, the boys' team has set goals for this year's season. One main goal for all 21 members is to have each bowler increase their bowling average from the beginning to the end of the season. Coach Jordan has a target for each bowler based on their skill level.
Another short term goal is to bowl 1000 plus pins during games.
"We hope to continue to see growth in and continued recognition of our sport," said Coach Bill Jordan.
The North Allegheny Boys' Bowling team has a competitive season coming up. Stay updated with the latest game results here.