The Extraordinary Life of Julia Parsons
Former North Allegheny teacher Julia Parsons talks of family, work, and a secret she kept for half a decade.
When you see the name Julia Parsons in one of North Allegheny's bygone yearbooks, you are shown a simple image of an English teacher in her classroom or with her colleagues. What isn't shown is her past–a remarkable past consisting of war and secrets. And the icing on the birthday cake? She just turned 101 years old last week. 
"101 sounds so old, but I don't feel old," Parsons proudly told The Uproar. 
She was born Julia Potters on March 2nd, 1921 in the Forest Hills area of western Pennsylvania with a sister two years her senior. Her mother, Margaret Potter, lived to the ripe age of 100. Her father, Howard Potter, who passed away at 79, was employed at the Carnegie Institution of Technology, which is now Carnegie Mellon University. 
Parsons said that she and her family were comfortable living in their suburban home, never struggling to make ends meet.
"We didn't have television, but we did have a radio," Parsons said. "Not at first, but at some point along the way, radios became popular." 
Looking back on living as a child in the Roaring 20s and into the 30s, Parsons said it wasn't all that different compared to life in suburban America today.  
"
101 sounds so old, but I don't feel old."
— Julia Parsons
"We did everything people do today," she explained. "We had sports like football and baseball. Our little community had their own little teams. It was very normal."
Parsons graduated college from Carnegie Tech in 1942, not too long after the bombing of Pearl Harbor, which sparked World War II. With the war well underway by the time she tossed her cap into the air, the men included in the Reserve Officers' Training Corps (ROTC) from Carnegie Tech were immediately called into action. 
"There was nothing for women to do but sit at home and wait," Parsons said. "I knew I wasn't going to do that." 
Eager to assist in combat in any way she could, Parsons read in a local newspaper about the United States Navy's need for college graduates to perform a variety of commissions. It proved to be the calling card Parsons was desperate to find. 
Soon thereafter, she attended Smith College, an all-girls school, for three months where she was given her commission — training in code breaking. Washington D.C. was the next stop for the determined Parsons to begin work in the Navy Communication Center alongside other young women from Smith. 
Double rows of barbed wire, armed Marine guards, and other strong security measures surrounded the communication center as Parsons and others received confidential information about events unfolding during the war.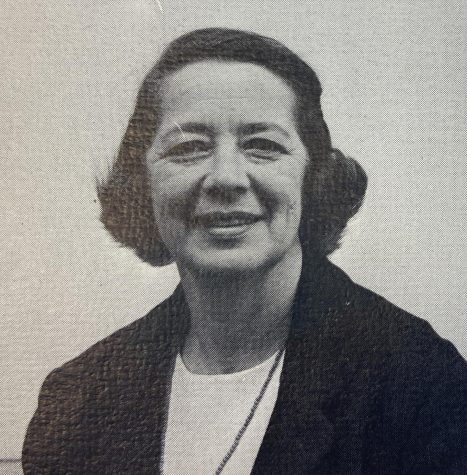 Despite the fearful appearance of the compound, Parsons remained optimistic.
"It was very beautiful and very nice," she said. "I loved being in the service."
Perhaps what made her time in the service so gratifying was the moment she met the man she would spend the rest of her life with. 
At a party hosted by an Oklahoma contractor, Parsons, then Julia Potters, and a few of her gal pals strutted into the party pretending to be from Duncan, Oklahoma. That's when Don Parsons, an Oklahoma native, approached her.
"He came up to me right away and said, 'My best friend is from Duncan. Do you know him?' and I was caught right off the bat," she said.
Parsons told him she had just moved there and was unfamiliar with residents of the small town. The fib wouldn't last much longer.
"He said 'You have the worst accent for Oklahoma,' and I said, 'Well, I was raised in Pittsburgh,'" she recalled.
After dating for a little over a year, they married in a Naval base in 1944. Not too long after the wedding, Don was sent overseas to New Guinea, and shortly afterwards, Julia was discharged from the service and returned to Pittsburgh.
After a year and a half, her husband returned home as well, and they went on to have three children. Once again eager to begin a new chapter in her life, Parsons searched the local newspaper for new opportunities. 
Parsons promptly earned a teaching certificate from her alma mater of Carnegie Tech after an English teacher position at North Allegheny caught her attention. By 1964, she officially became a Tiger.
"I liked them [students] and most of them seemed to like me," Parsons said. "It worked out very well, and I really enjoyed teaching."  
It was North Allegheny High School, now North Allegheny Intermediate High School, where she began her career as an English teacher. 
"I liked the green area between the rooms and just the idea of opening the door and getting fresh air," Parsons said.  
But her career would only last five years. In 1969, her husband was employed as an engineer in the Army, a demanding job that relocated the family to London, England, forcing her to conclude her time with North Allegheny. The Parsons family would also go on to live in Japan.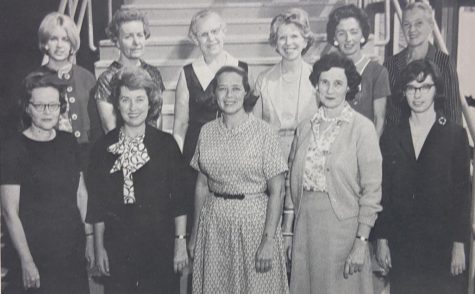 After living outside the United States for ten years, the family returned home. Despite her enjoyment of teaching, Parsons never felt the need to return to the classroom. Her former colleagues warned her that times had changed while she was away, and so did the classroom environment.  
"By the time I came back, drugs had set in and it was not pleasant," Parsons stated. "I never even tried to be a teacher again or even a substitute. I just retired." 
With their children now grown and her husband by her side, she moved back to the town she grew up in, continuing to keep a secret silent for over 50 years. 
Not once did Parsons speak about her time as a code breaker in the war. Her parents, her children, and even her husband, who was also in the service, were entirely unaware of her important secret commission. 
1997 was the year she finally broke her silence after confirming that the former top secret information was now declassified.  Nine years later, Don passed away at the age of 82. 
Today, Parsons continues to tell the extraordinary stories of her lifetime. She's been featured in local news publications such as TribLive and KDKA-TV. 
To celebrate her 100th birthday celebration last year, the Veterans Breakfast Club organized a parade to drive past her house. Local police, firefighters, and neighbors joined as they wished their most extravagant neighbor a happy birthday.  
"It was really exciting," she exclaimed. "We had lots of balloons and signs. We had so much fun!"
As she entered year 101, once again the Veterans Breakfast Club helped Parsons celebrate. They held a virtual birthday party through Zoom last Wednesday and this year, current North Allegheny students had the opportunity to get involved. 
"
She is one of the most interesting people I have ever met."
— Mrs. Volpe, AP Calc teacher
NASH AP Calculus teacher Sharon Volpe sent an email to the student body in February requesting typed birthday notes. 
"She is one of the most interesting people I have ever met," Volpe added to the email.  
The life of what many believed to be just an ordinary former North Allegheny teacher turns out to be fascinating and extraordinary . If anyone in our Tiger-strong community held the key to living a long, healthy, and meaningful life, it would be Mrs. Julia Potters Parsons. 
View Comments (1)
About the Writer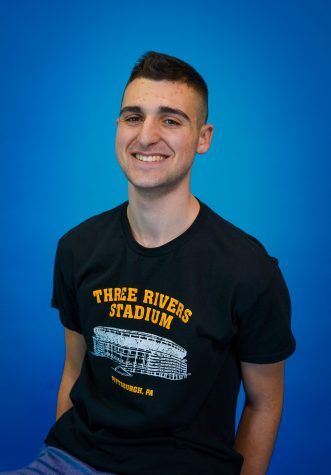 Anthony Durzo, News Editor
Anthony Durzo is a senior at North Allegheny Senior High School. This is his second year writing for The Uproar, although he has previously written for North Allegheny Intermediate's online newspaper, NAEye, for two years as well.  Outside of school, he played hockey at Robert Morris University for eight years and has played piano for six. After tossing his cap into the air and waving goodbye to North...