Hidden Gems: Pittsburgh's Best Record Stores
A select list of the most unique vinyl shops in and around Pittsburgh
Have you ever wanted to feel like you're in Stephen Frears' 2000 classic film High Fidelity, starring John Cusack and Jack Black? After receiving my very own record player–a light blue suitcase Victrola–in October, I certainly have.
What could be better than hanging out at a record shop all day, browsing through shelves and crates, listening to your favorite tunes? Well, if you have ever felt this very niche, very specific feeling as I have (or maybe you just enjoy record stores like a normal human being would), you are in luck because Pittsburgh offers a large selection of record stores (listed below in order of proximity to NASH) with troves of vinyl, CDs, comic books, and more. Be sure to look through the mini galleries as you scroll through!
But first, we must discuss record store etiquette. You can never walk into a store knowing what you want to get, because most of the stores on the list sell secondhand vinyl, so they may not have exactly what you're looking for. Therefore, walk in with an open mind. You never know what you might find in there, so don't be afraid to pick something unfamiliar. You may just discover your new favorite artist or song. But if you are looking for something in particular, feel free to ask an employee. Vinyl shop employees are some of the coolest people you'll meet, as they often have abundant knowledge about a wide variety of music.
Without further ado…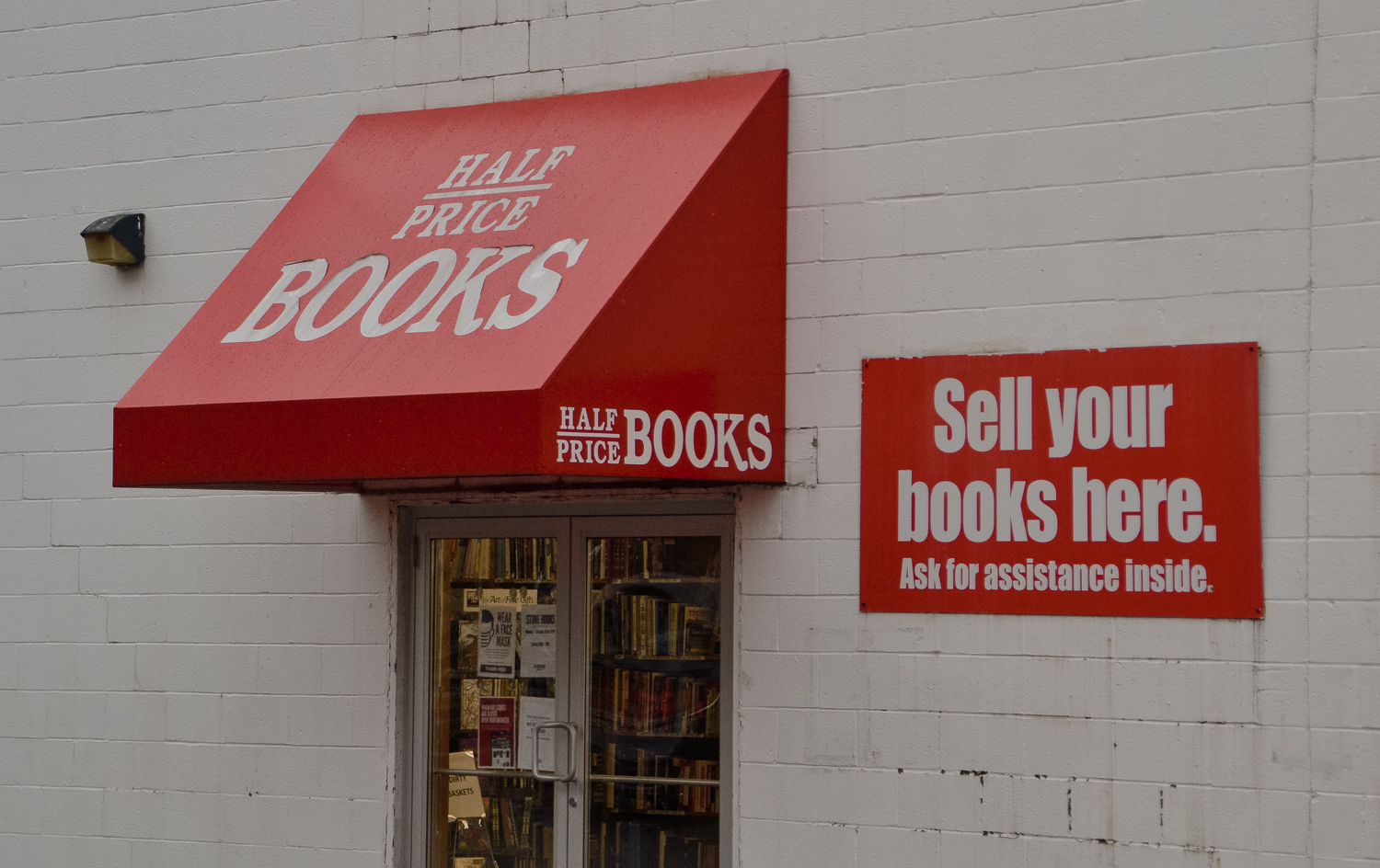 Half Price Books
4932 McKnight Rd, Pittsburgh, PA 15237
Tucked away on McKnight Road is a secondhand bookstore that has a selection of records towards the back of the store. Half Price is a family-owned store with a few other locations scattered around Pittsburgh (and many more outside our city), and they buy and sell secondhand media in various formats.
The Exchange
4776 McKnight Rd, Pittsburgh, PA 15237
Just down the street from Half Price lies my most frequented record store, The Exchange. With numerous locations in Pennsylvania, Ohio, and Indiana, The Exchange buys and sells new and old records as well as new and secondhand VHS, CDs, video games, comic books, electronics, and more. They have a plethora of secondhand records in decent to good condition for just one to three dollars, as well as a selection of current, newly released vinyl (although those are often much more expensive). You never know what you may find here, so one of my favorite things to do at The Exchange is close my eyes, randomly point to a record in the one-dollar section, and buy whatever I land on. I've ended up with a Ray Charles collection, Chicago X and 11, and an orchestra soundtrack with songs from Funny Girl this way. I highly recommend trying this out when you stop by the store.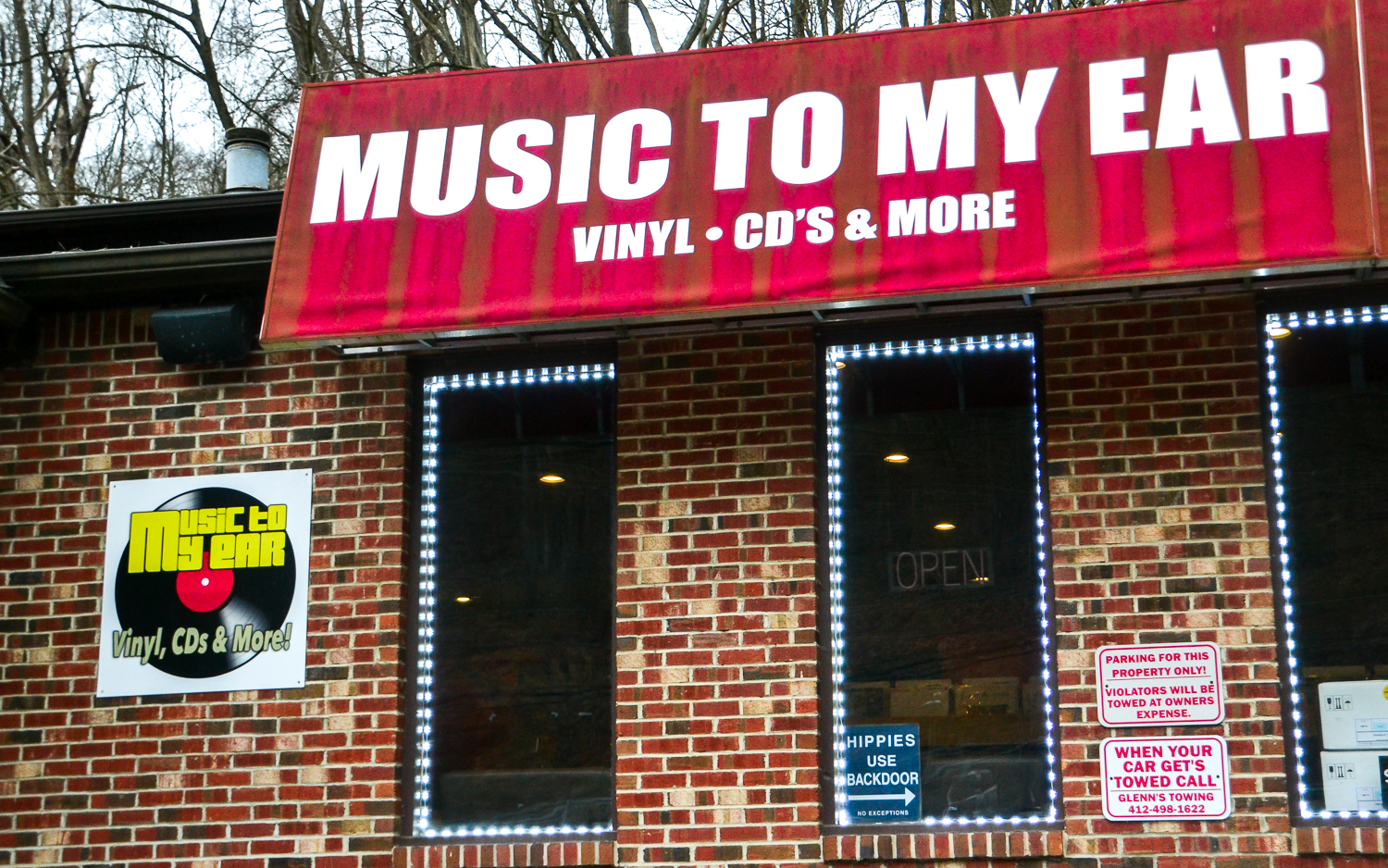 Music to my Ear
3003 Babcock Blvd, Pittsburgh, PA 15237
If you are looking for a turntable or a sound system to play all these new records you're getting, you can find anything you need at Music to my Ear on Babcock. The store opened in 2012, and they truly will bring music to your ear like no other store can.
Attic Records
513 Grant Ave, Millvale, PA 15209
In the heart of Millvale lies Attic Records, sporting two beautiful murals with imagery featuring music giants and legends, created by Sandy Kessler. As you walk inside, you're greeted by friendly employees and patrons talking about their favorite albums. Attic is a maze of ceiling-high shelves full of vinyl records. Truly, it is a maze–you walk through one room and find a doorway to yet another. Good luck finding your way back to where you started!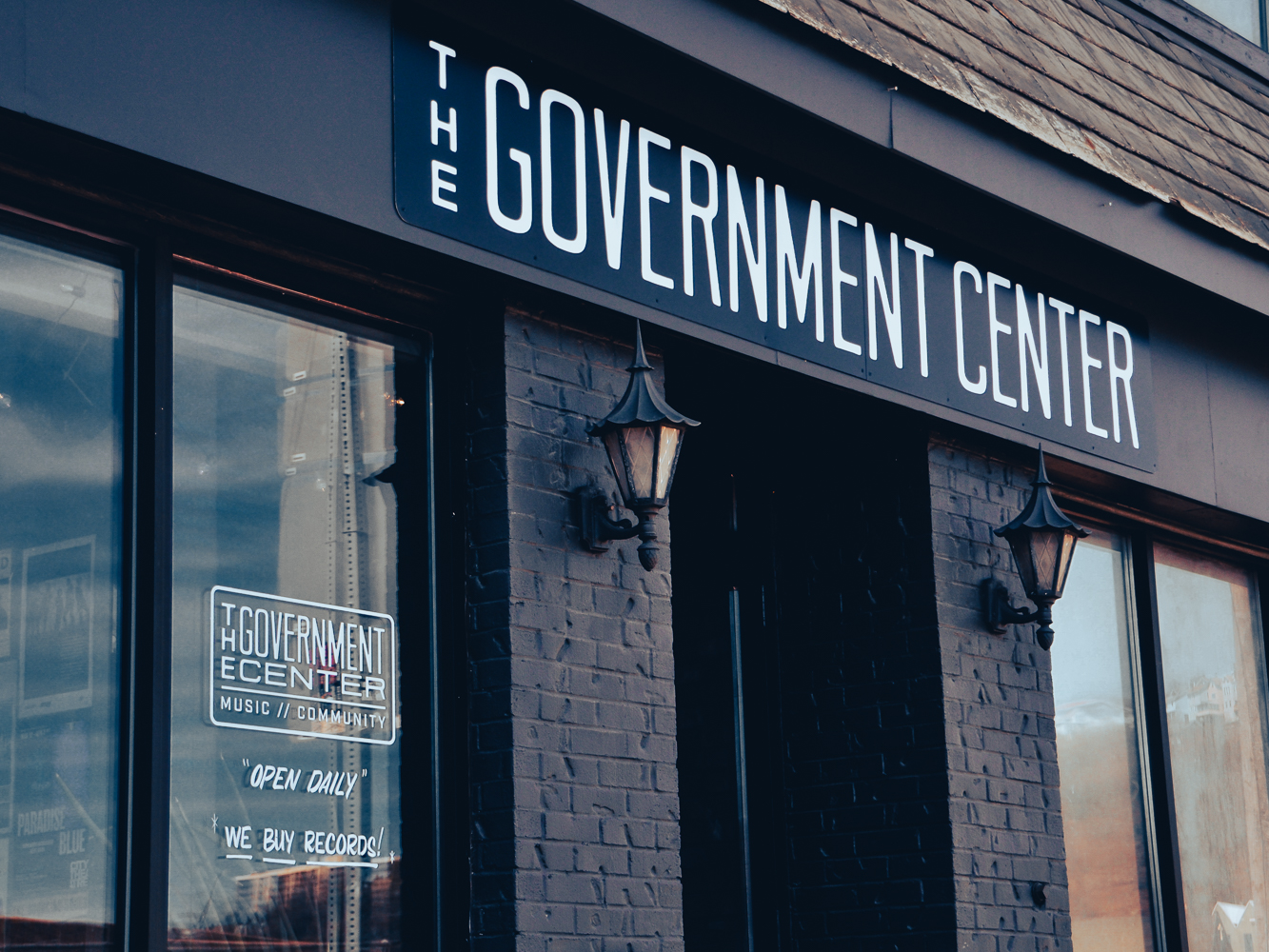 The Government Center
715 East St, Pittsburgh, PA 15212
At its brand new location on the North Side, right at the entrance to Deutschtown, sits the sleek Government Center. This, however, is no ordinary record store. The Government Center is a friendly community space on a mission to end the negative stigma surrounding record store atmospheres and welcome people who just love music. Additionally, they host performances and events in their new space.
Get Hip
Casey Industrial Park, 1800 Columbus Ave, Pittsburgh, PA 15233
Get Hip Records has one of the most unique backgrounds of all the Pittsburgh record stores. Located just around the corner from the Bicycle Heaven museum and the Johnny Angel and the Halos museum, Get Hip has been a staple in Pittsburgh since 1986. Not only is it a record store, but it is also a recording studio with its own record label. The store was founded by members of the Pittsburgh-native band The Cynics, who formed in 1985.
Eide's Entertainment
1121 Penn Ave, Pittsburgh, PA 15222
Eide's (pronounced as in the Ides of March) has a selection of collectible records, but they are more well known for their wide collection of comic books as well as games (both new and retro). It feels as if you're walking through the comic book store in the TV sitcom The Big Bang Theory. There are some great vinyl finds hidden in the boxes at Eide's for very low prices.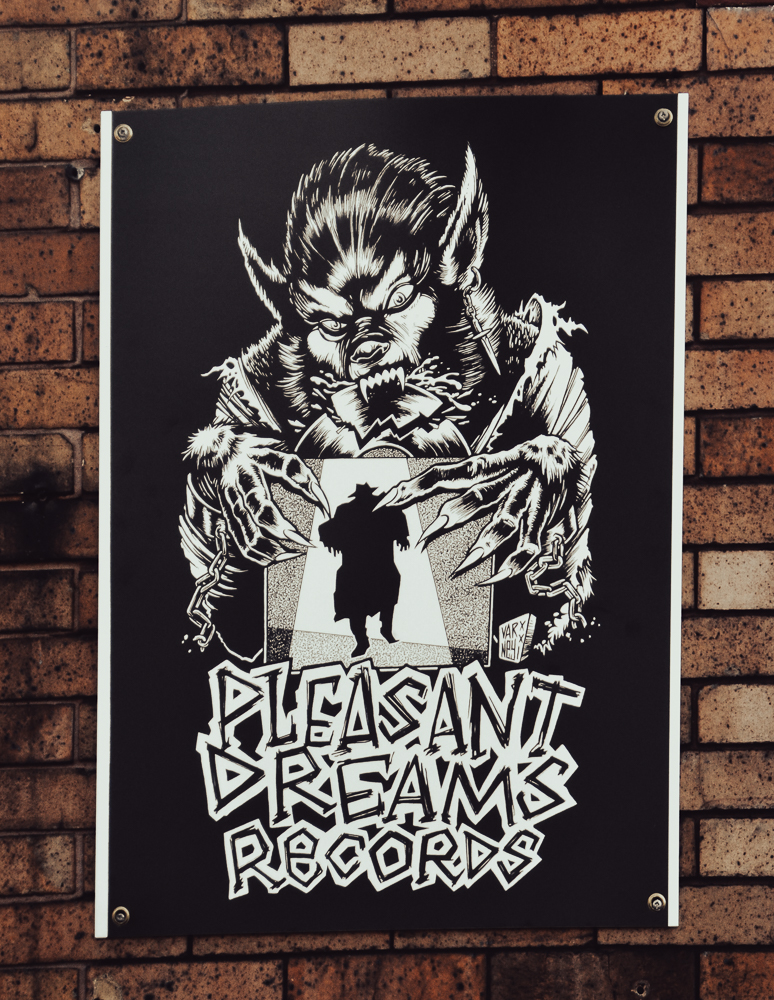 Pleasant Dreams Records
3138 Dobson St, Pittsburgh, PA 15219
Atop a steep hill in Polish Hill sits Pleasant Dreams Records in an unsuspecting brick building that opens up into endless rows of punk records. It is the only record store in Pittsburgh that is dedicated to one single genre, although you may be able to find some other genres snuck into the mix.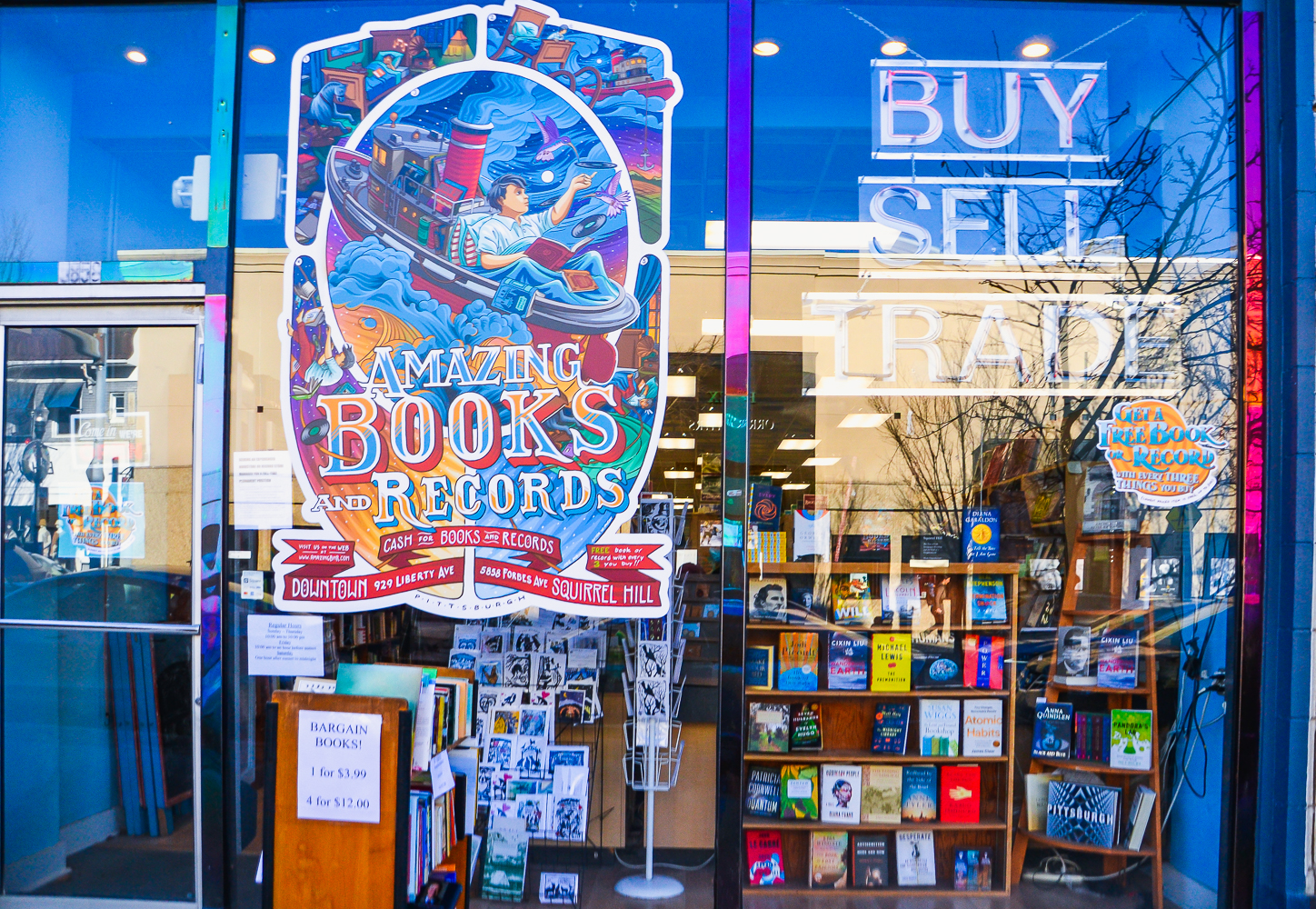 Amazing Books & Records
5858 Forbes Ave, Pittsburgh, PA 15217
Also featured in Hidden Gems: Pittsburgh's Most Unique Independent Bookstores, Amazing Books & Records sells–you guessed it–books AND records. Sitting in the middle of Forbes Avenue in the heart of Squirrel Hill, you can find new and old albums here.
Jerry's Records
2136 Murray Ave, 2nd Floor, Pittsburgh, PA 15217
Stop by the store on April 23 or 24 for a $1 sale on over 10,000 records to celebrate National Record Store Day!
Although I listed the stores in order of proximity to NASH, I certainly saved the best for last. Though it may seem unsuspecting from its front door that is tucked in between a dumpling house on Murray Avenue, Jerry's Records sprawls across the second floor of its building–vinyl records as far as the eye can see. You walk up the stairs, turn to the left, and enter a world full of good vibes where music connoisseurs and appreciators browse through huge selections of great condition secondhand vinyl records. From alternative to world music, from pop to soul, from country to an entire room of just jazz, Jerry's has something for every style of music you could imagine. Jerry's has been a Pittsburgh staple for over 37 years, but unfortunately the original owner, Jerry Weber, just passed away in January at the age of 73. But the store is still alive and well and will be for a long time, as long as there are people like you who love records as much as I and the Jerry's community do.
Not pictured but equally notable:
Dorsey's Records & Digital Imaging (a Black-owned business!): 7614 Frankstown Ave, Pittsburgh, PA 15208
Vinyl Remains (in Mt. Lebanon): 692 Washington Rd, Pittsburgh, PA 15228
Leave a Comment
About the Writer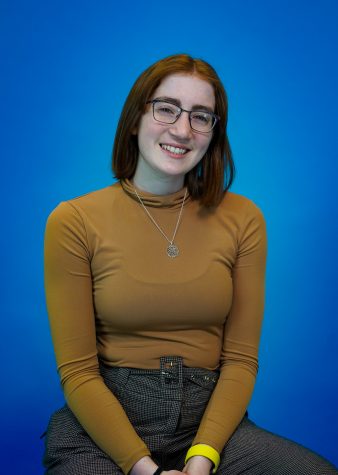 Jess Daninhirsch, Photography Editor
Following her stint as the Co-Editor-in-Chief of the NAEye sophomore year and Junior Photography Editor last year for the Uproar, Jess Daninhirsch is ecstatic about being the Photography Editor and a staff writer this year on The Uproar. Jess dreams of becoming a journalist and a photographer one day and documenting the world. Outside of school, Jess actively participates in BBYO, an international...