The Unexpected Passing of Naomi Judd
Country music legend Naomi Judd tragically lost her decade-long battle with mental illness.
One month has passed since the death of iconic country music singer Naomi Judd. In the past month, more details have been released relating to her death by her daughters, Wynonna and Ashley Judd. On April 30th, on official Instagram and Twitter accounts created by Ashley Judd, it was revealed that the sisters lost their mother from "the disease of mental illness." 
In an exclusive interview with ABC's Diane Sawyer, Judd's youngest daughter, Ashley Judd, revealed that she was the one who found her 76-year-old mother's body in her Tennessee home with a self-inflicted gunshot wound to the head. 
While saddened and shocked to receive the tragic news regarding Naomi Judd's death, many were not surprised to hear that Judd had taken her own life.  
In 2016, viewers watched Naomi Judd sit down with ABC's Robin Roberts for an interview discussing her recent mental health issues. Before her mental illness began to take over her mind, Naomi Judd, along with her daughter, Wynonna, was on a hiatus with a household name in the country music industry of the 1980s.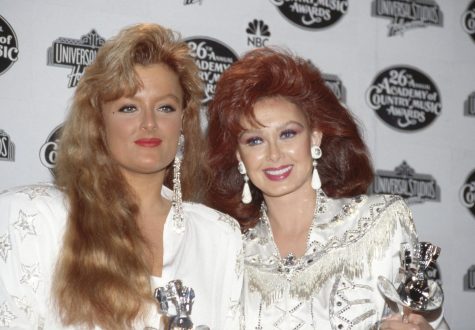 The mother-daughter music duo, The Judds, debuted their first album, Wynonna and Naomi, in 1983, featuring their first no. 1 song off of the Billboard Hot 100 Country Charts, "Mama He's Crazy." The Judds would continue their singing career to earn nine more no. 1 hits including "Give A Little Love" and "Grandpa (Tell Me Bout the Good Ole Days)."
It was 1991 when the duo disbanded after Naomi was diagnosed with Hepatitis C in 1990. Doctors informed the distraught singer that the diagnosis was a death sentence. Fortunately, after the five year battle with the usually deadly disease, she was cured but never continued making music. 
Upon The Judd's separation, however, Wynonna went on to uphold her own successful solo career in country music, singing hit songs such as "No One Else on Earth" and "I Saw the Light." 
The two remained close as mother and daughter but not without interruptions due to typical family turmoil. On many occasions, Naomi and Wynonna sat down with Oprah Winfrey on The Oprah Winfrey Show to discuss the ups and downs of their relationship, even partaking in a 2011 six-episode docu-series entitled The Judds on the Oprah Winfrey Network (OWN) where viewers obtained a closer look on how the two coped with their loving yet rocky relationship.    
On April 11th of this year, Naomi and Wynonna performed live one last time during the 2022 CMT Awards, singing their signature 1990 song "Love Can Build A Bridge." 19 days later, Naomi passed away. 
One day after her death, Naomi and Wynonna were scheduled to be inducted into the Country Music Hall of Fame. Wynonna, with her sister, Ashley, by her side, took the stage for the induction ceremony, Ashley tearfully stated to the audience, "She appreciated your love for her and I'm sorry she couldn't hang on until today."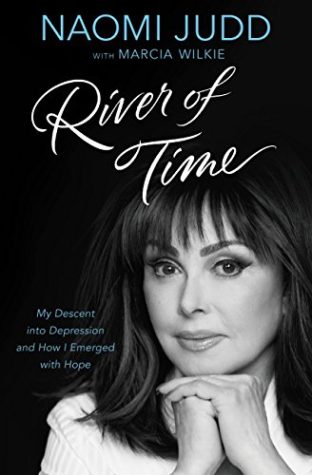 Years prior to her death, Naomi opened up publicly regarding her recurring states of depression that began to unfold in 2011. In 2016, she released her autobiography River of Time: My Descent Into Depression and How I Emerged with Hope. In the book, she says, "My depressed state of mind left me feeling more isolated than I have ever felt in my life."  
To honor her legacy, appropriately on Mother's Day, CMT developed a live memorial ceremony entitled "Naomi Judd: River of Time Celebration," with performances by Wynonna Judd, Carly Pearce, Little Big Town, and others. The show concluded with Wynonna and the entire audience singing the chorus of "Love Can Build A Bridge."  
The death of Naomi Judd now shines a new light on the dangers of mental illness, reminding the public during this Mental Health Awareness month that help is available. This year in particular, organizations specializing in mental health such as Mental Health America (MHA) and the National Associate of Mental Health (NAMI) are turning focus towards those who developed mental health issues during the COVID-19 years as the pandemic comes to a close. 
Events such as the Mindfulness Walk took place this past week in order to educate the public about ways everyone can eliminate depression from their struggling minds. Some of those ideas included using soothing music or writing daily in a journal. 
It's difficult for some to come to a complete understanding of the serious consequences that may result from mental illnesses. Naomi Judd has now been added to the long list of celebrities, including Robin Williams, Kurt Cobain, and Aaron Hernandez, who seemed to have all anyone ever wanted in the world but succumbed to the illness.
Despite her mental health issues, Naomi Judd will forever be remembered for her legacy in the country music industry as a singer, songwriter, and to Wynonna and Ashley Judd, a mother. May she rest in peace. 
If you or someone you know is struggling with mental health and is experiencing harmful thoughts, please call the U.S. National Suicide Prevention Lifeline at 800-273-8255, text TALK, or go to speakingofsuicide.com/resources for more information.