Change of Heart
Interact Coin Drive benefits disadvantaged youth
Hang on for a minute...we're trying to find some more stories you might like.
Care to spare some change?  The annual Coin Drive, sponsored by Interact Club, has arrived.
The club is encouraging students and teachers to donate any spare change before the fundraiser's deadline on Wednesday, February 14. All donations will help provide educational materials, personal health supplies, and school lunches to the students of Grandview Elementary. The classroom with the most donations at the end of each day will be awarded a food party of their choice.
"The Coin Drive has essentially allowed the students who want to do well in school but are limited by their lack of materials to bridge the gap between the classroom and home," Interact sponsor Ms. Kathy Will said.  "Kids who want to do well in school now have the ability and the encouragement to engage themselves in a very important and worthy cause."
The annual event was started five years ago as an addition to NASH's mentoring partnership with Grandview Elementary. Students who take part in the mentorship act as positive role-models to encourage inner-city students to remain in school and pursue a higher level of education. Mentors will travel to Grandview a few times each year and attend a Carnegie Science Center field trip designed to further promote education.
Although the Coin Drive may seem like a small contribution, NASH's donations over the previous five years have made a big difference. Last year a tough competition between Ms. Beatty, Mr. DiBucci, Frau Brudnok, Ms. Harrell, and Ms. Peters resulted in three-thousand dollars being raised for the children of Grandview.
"Last year we went in with the goal of simply raising enough for the fourth and fifth grade students we mentor," Julia Lagnese, the organizer of the fundraiser, said. "However, our donations ended up being able to provide every student in Grandview from grades K-5 with a kit."
With an extra donation from the Rotary that matched half of NASH's contribution, kits provided to Grandview students contained the essential supplies to complete homework and continue their learning at home. Students received pens and pencils, paper, craft materials, and other personal items such as toothbrushes, toothpaste, and hand sanitizer.
This year, Will, Lagnese, and the rest of Interact have set themselves a new goal. "We would love to raise even five-hundred dollars more than last year, which would allow for every child to gain the supplies needed to encourage learning and education," Lagnese said.
With such a strong foundation supported by NASH's student body and faculty, it is very likely that such an objective can be achieved. All of those involved with the fundraiser encourage the NASH community to rise to the occasion.  So let's usher in some real change.
About the Writer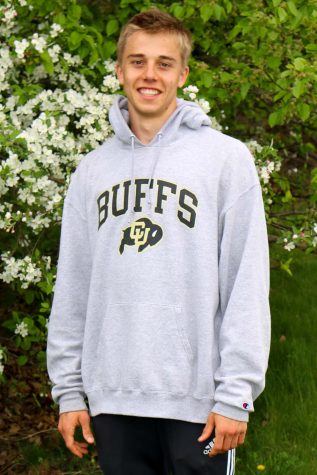 Zachary Ehling, Culture Editor
Zachary (Zach) Ehling is an Australian-American senior and middle-distance track athlete at NASH. Since moving to Pittsburgh from Sparta, New Jersey in...