On September 2nd, the Water Lantern Festival took place at Allegheny Common Parks on the North Side. People from all around the Pittsburgh area came together and celebrated life at the festival.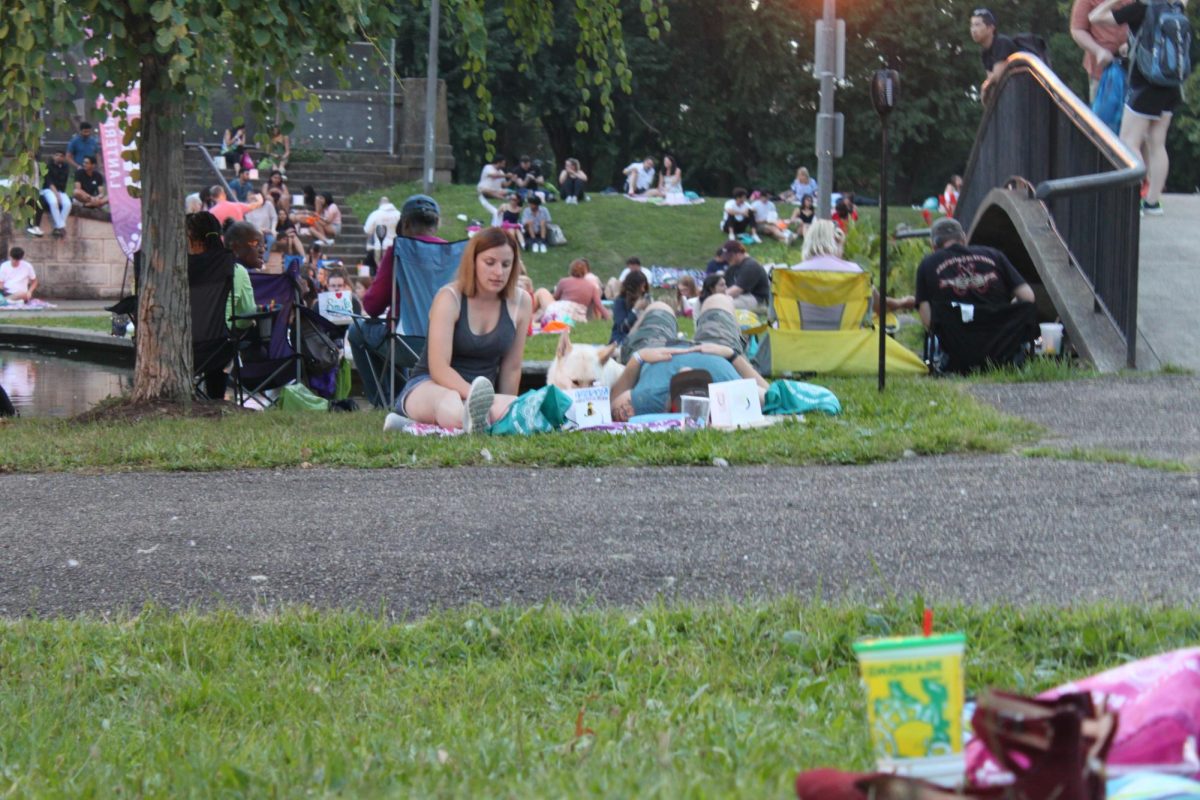 Upon arrival, the workers handed out drawstring bags with the tools needed to create the floating lanterns.  Everyone lay out on the grass with blankets or chairs and started making the lanterns.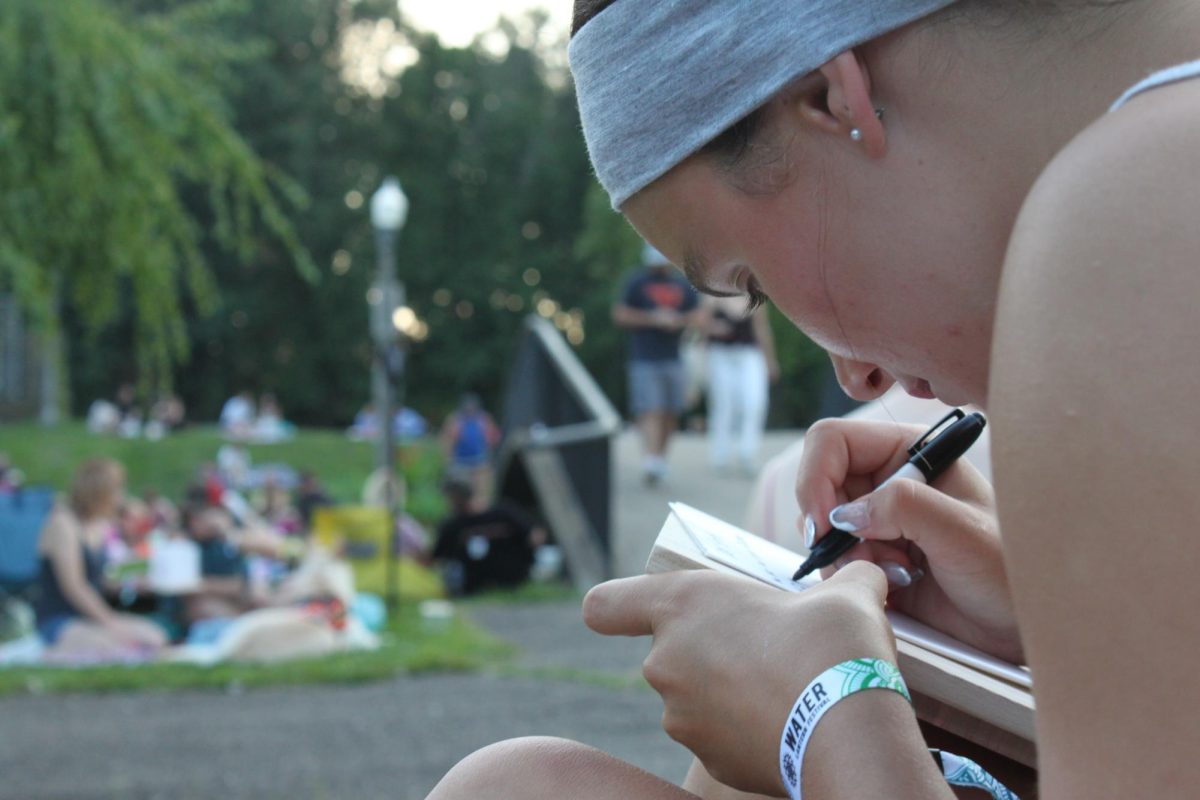 There were big families with small children running around and laughing.  Couples young and old were in each other's arms, stargazing and slow-dancing.  Some people even went solo, finding peace in their solitude.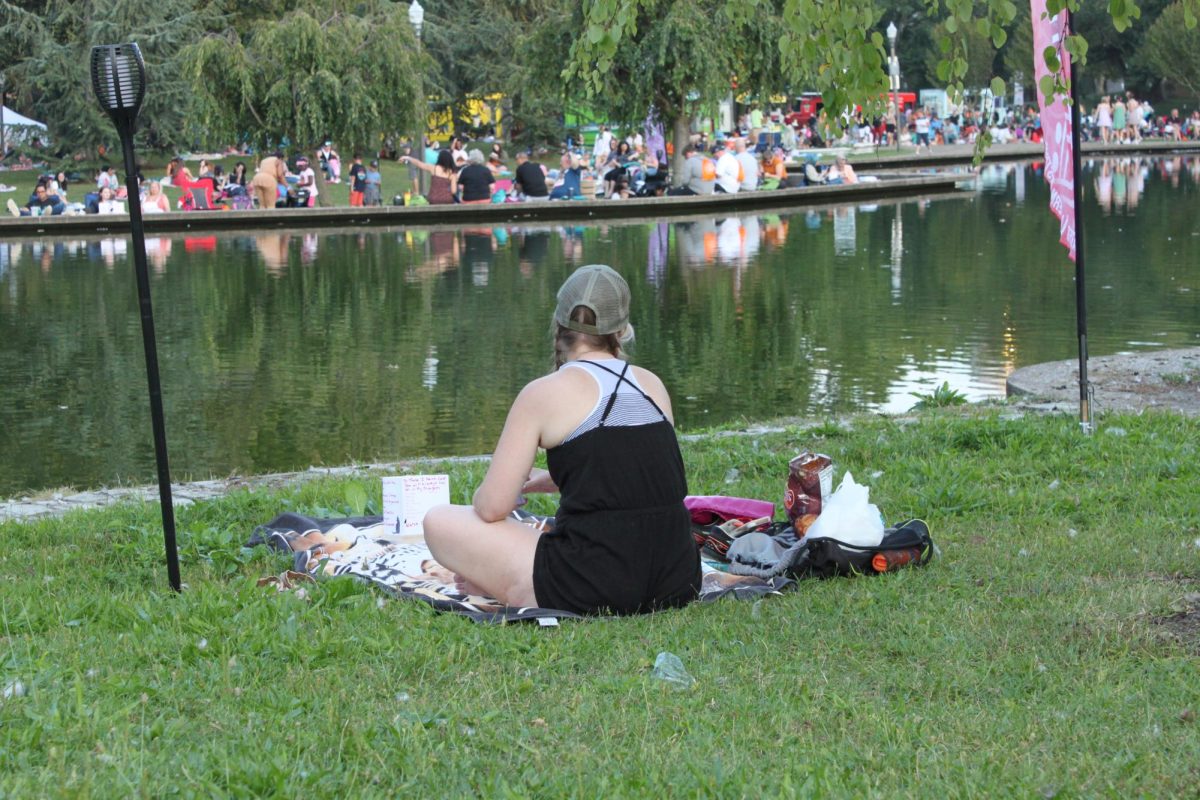 Despite the good Samaritans who attended the event, a few people reported that their belongings had been stolen.
There were food trucks lined up on one side of the park, selling everything from funnel cakes to gyros to lemonade.  A group of girls who sat near the food trucks got their fanny packs stolen when they went to launch their lanterns, losing their keys and money.  Future attendees should be advised to keep their belongings with them.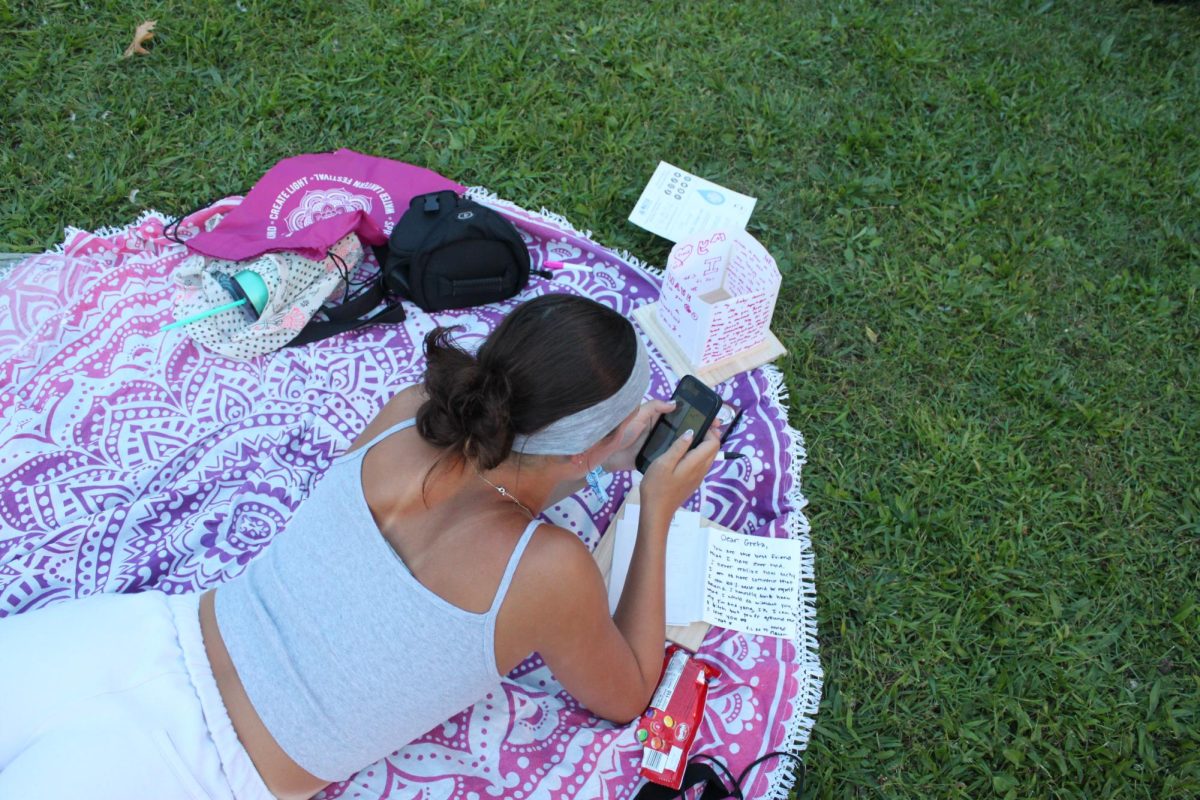 Throughout the festival, calming music played through the speakers placed all throughout the crowd.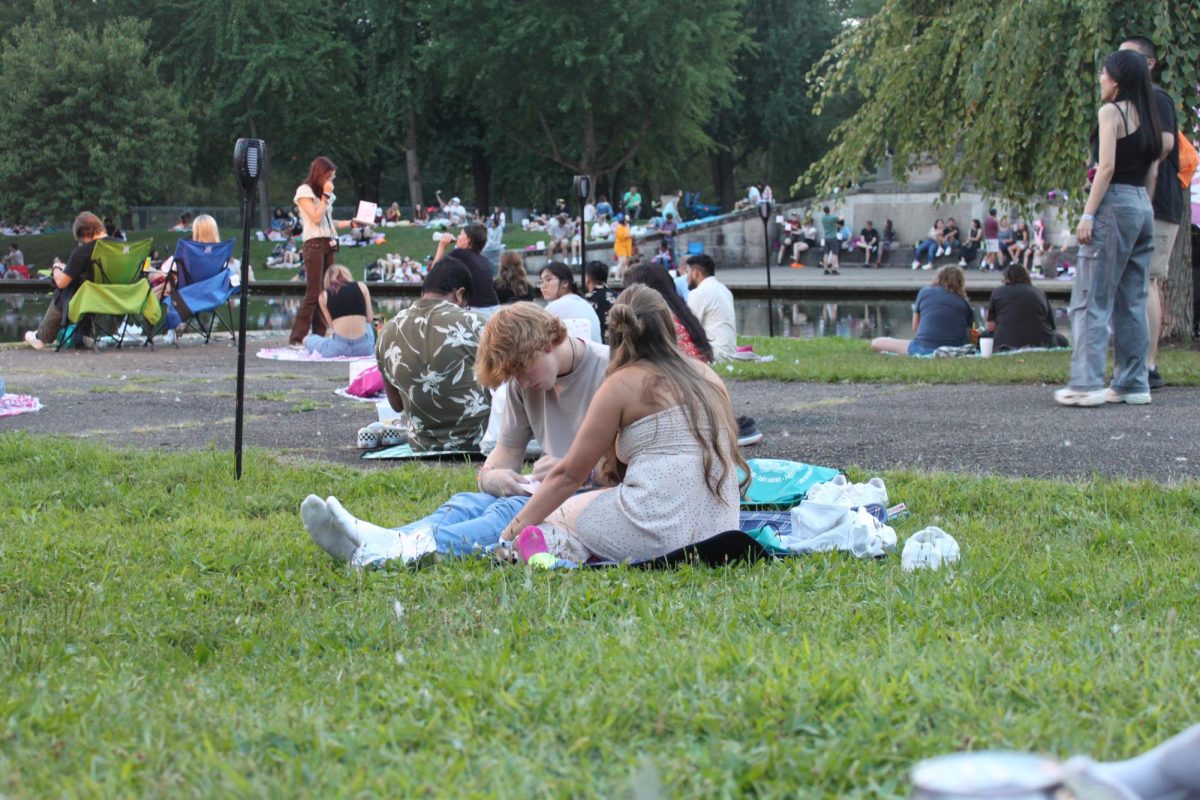 People wrote stories and drew pictures on the sides of their lanterns. They used the time as an opportunity to appreciate the people in their lives — or to vent and let go of their past. Others used the experience to mourn the loss of loved ones.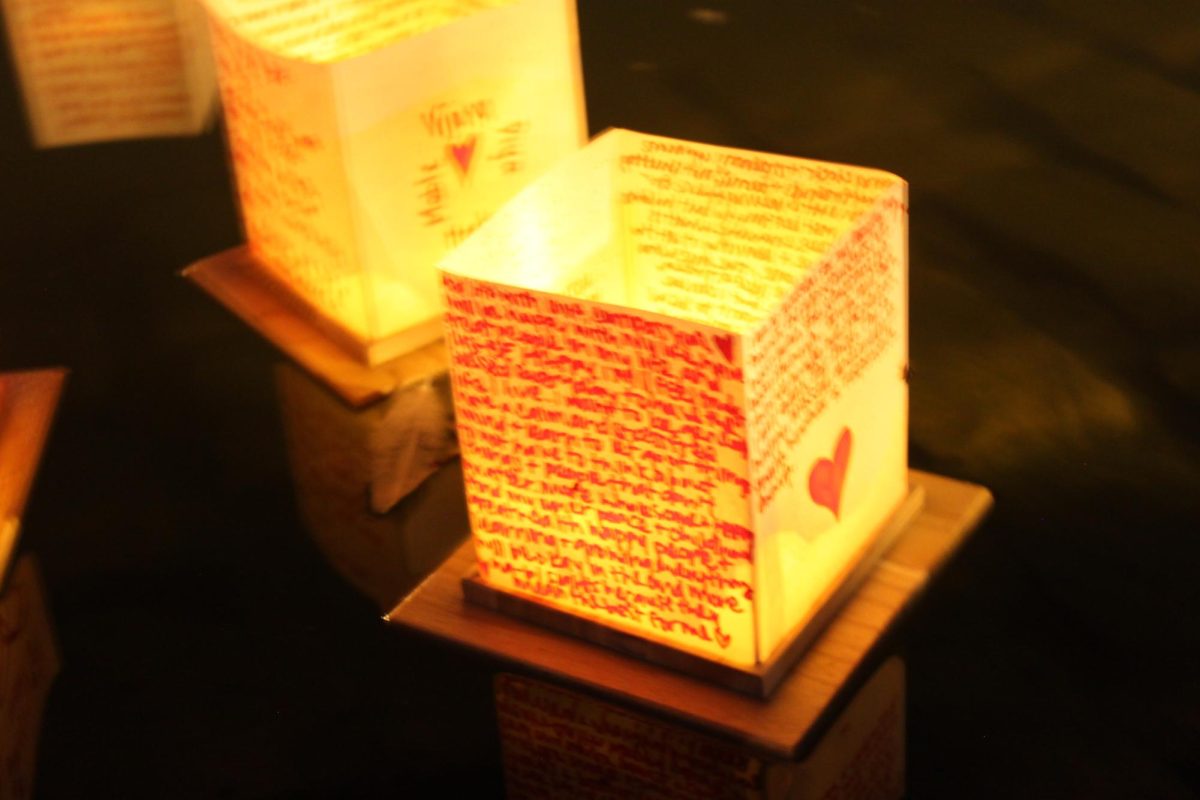 The lantern launching began around sunset, so that as the sky darkened, the candles illuminated the lanterns.  About an hour before the launching of the lanterns, attendees had the opportunity to share their stories.  All ages shared their experiences and the reason that they chose to participate in the event.  Many little kids got up on the stage to say hello and share their excitement.  Some took the moment to talk to their passed loved ones and shared their story with the audience.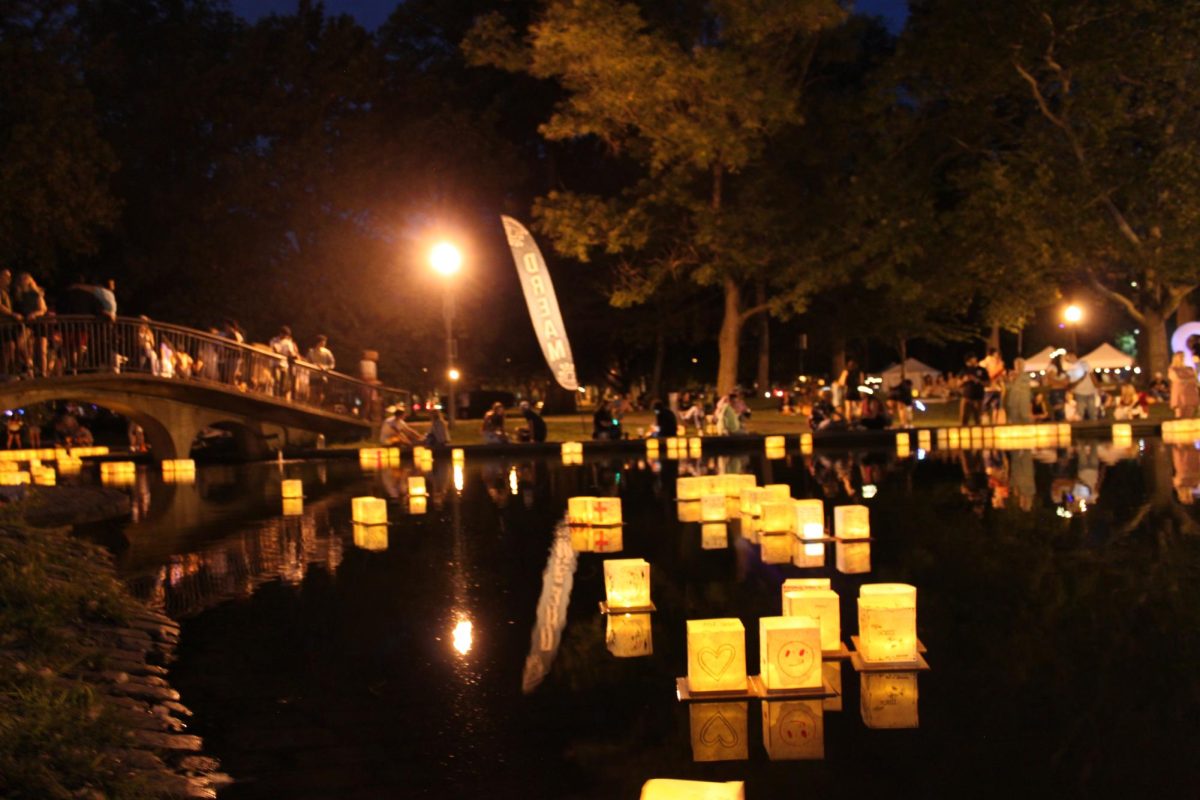 Fifteen minutes before launch time, the organizers offered a session of guided meditation. They focused on finding inner peace, asking the audience to think of someone they lost smiling at them.  This experience was emotional, and many were brought to tears. Everyone respected each other's healing process.
As the launching window opened, "I See the Light" from the Disney movie Tangled played on the speakers. The crowd cheered and faces lit up.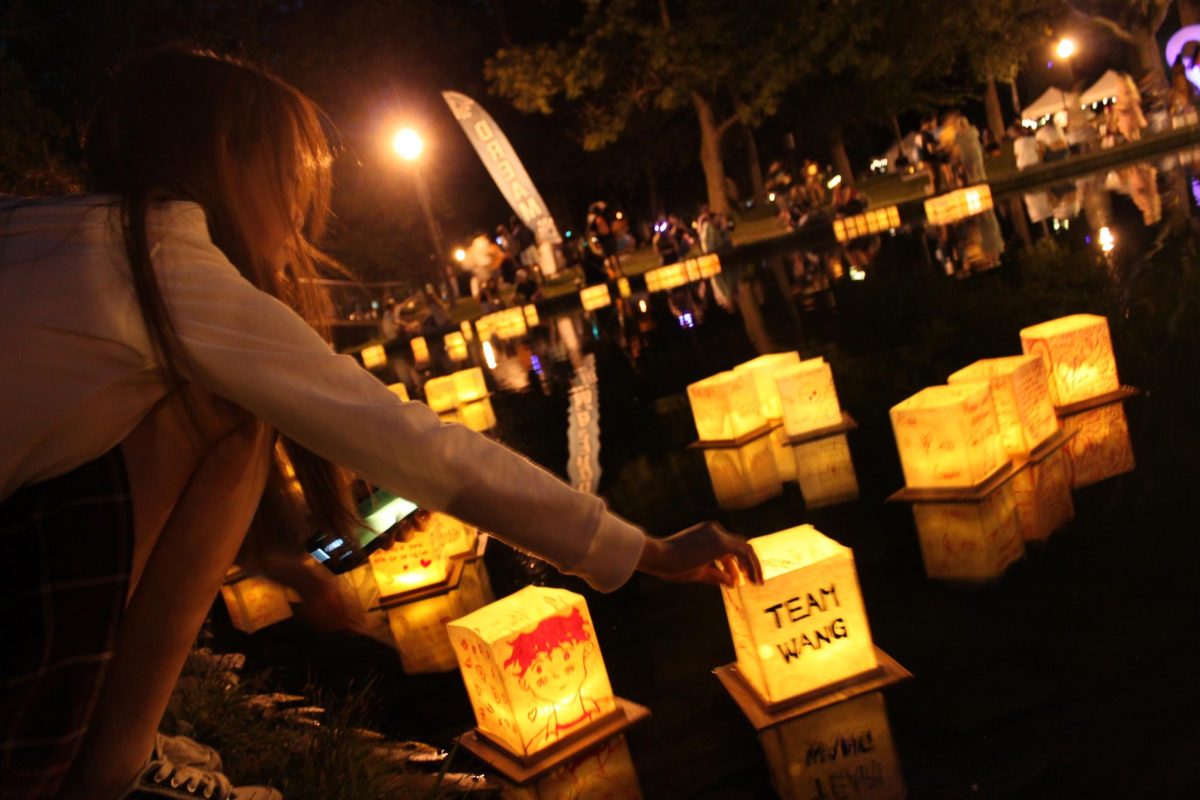 Taylor Swift and Kacey Musgraves had many of their songs played, such as "Exile (ft. Bon Iver)" and "Rainbow."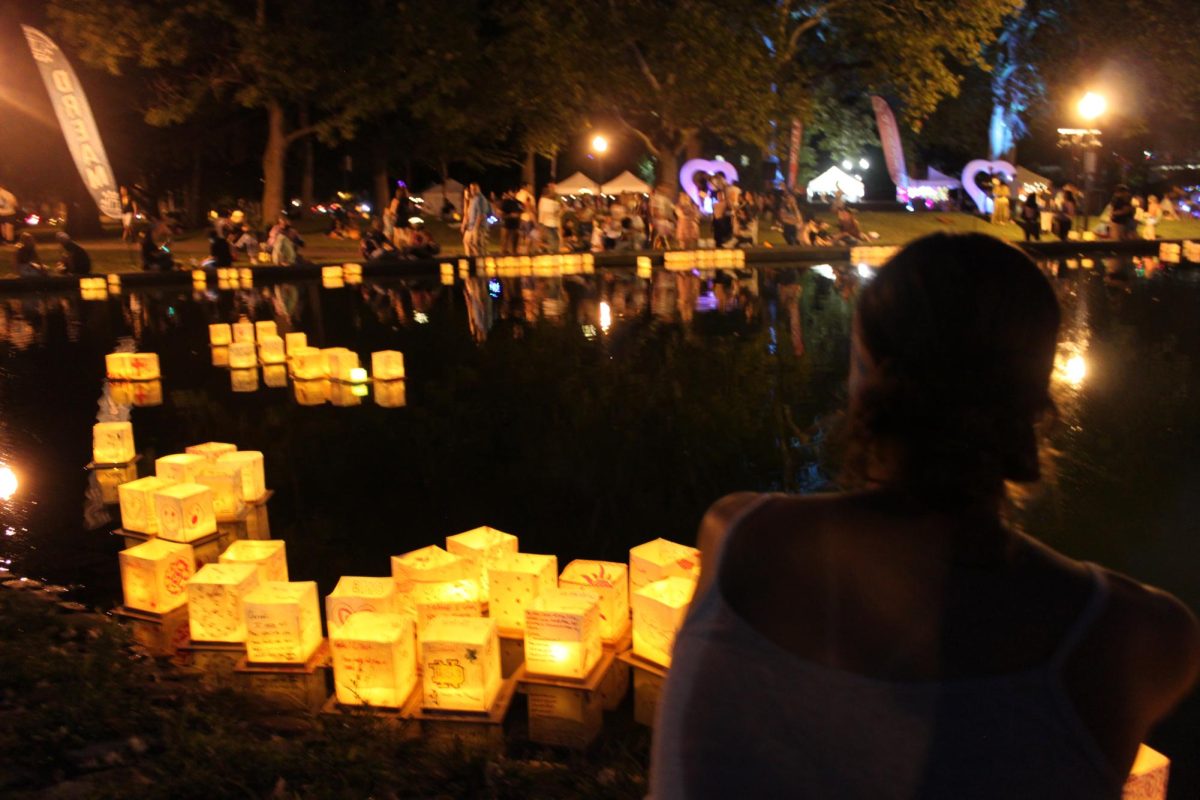 "I am so glad I found this festival," NASH senior Natalie Sens said. "I really felt welcomed and can't wait to go again next year."