Homeroom Snack Bar Opens on 2nd Floor
The Tiger Den offers a unique learning experience by capitalizing on morning appetites
Hang on for a minute...we're trying to find some more stories you might like.
Have you found yourself wondering lately, "Why is the second floor smelling like a pop tart factory?" Is your nose being tantalized by the temptation of chilled milk and Capri Sun every morning?  Then wind your way down to the second floor, because Tiger Den is ready to flavor blast your morning.
The project was originated by NASH Special Education teacher Melinda Beck, who secured funding through the NA Foundation.
"We created the Tiger Den so that our students in the department can further develop skills that they will use in the real world," Beck said.
Open every day for homeroom, NASH's hot new snack destination is offering a tantalizing smorgasbord of food for hungry students. Menu items include pop tarts, assorted fruits, granola bars, water, milk and Capri Sun. Students also will find lower prices in a more relaxed setting than the school's bustling cafeteria.
In addition to their sweet and scrumptious reward, Tiger Den shoppers will also be giving back to society.  
"While we are still working to cover initial costs, we one day hope to donate the proceeds to various charities" Beck added.  At the end of each semester, the plan is for the student staff to vote on which nonprofit will receive the profits.   
To help pay for startup expenses and expedite the shop's mission, the fundraiser through the NA Foundation remains active. Those wishing to donate can follow this link to help the Tigers Den meet its fundraising goal of $1,328.
Charles Hart is one of many students who are excited to see a food option appear above the first floor. "I stop by the Tiger Den two or three times a week. The snacks are great and the prices are even better," he said.
Although the shop is meant to be convenient and accessible to students at any time during homeroom, students are reminded to receive permission from their teachers before venturing out to fulfill their morning cravings.  Whether you are looking to quench your thirst or simply grab a quick bite to eat, the folks in room 258 have got you covered.
About the Writer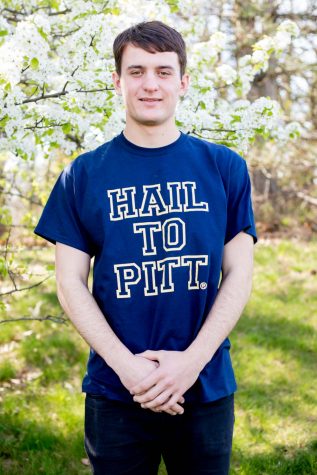 Joe Bojarski, Arts Editor
Joe Bojarski is a hot and hip senior at NASH. Aside from writing rad columns for The Uproar,  he likes spending quality hours by the fireplace chatting...