Bon Voyage!
In another month, seniors will lift off in search of relaxation and adventure
Hang on for a minute...we're trying to find some more stories you might like.
With the end of the school year now within reach, seniors are planning their escape.  From the Atlantic shore to the cafes of Paris, summer destinations are fast approaching.
Daniel Corral is heading to Philmont, New Mexico on a two-week backpacking expedition. Joined by several friends as a leadership exercise for Boy Scouts, Daniel will spend days and nights leading the hikers throughout a portion of one of the largest youth camps in the world. The Philmont Scout Ranch is a 140,177 acre expanse of wilderness that will serve about 22,000 travelers per year. Besides spending time hiking and navigating the terrain, the boys will spend time honing survival skills, swimming, and bonding.
Madeline O'Connell and her friends are heading to Ocean City, Maryland, as a week-long post-graduation celebration. They will be make in the trek in two or three cars because nine girls are going. The girls have rented a house to accomodate their large group. They are excited to go out to eat, enjoy the boardwalk, and — of course — spend lots of time on the beach! In addition to the typical beach festivities, Maddy says the girls are excited to simply chill out after a long year and enjoy each others' company while watching movies at night and treasuring the sunshine during the day!
Jeremy Ruppert and Griffin McVay are looking forward to spending one of the last weeks of summer in Myrtle Beach, South Carolina, with their squad. The group of guys will be staying at the McVays' condo that is rented out to vacationers. Most of the guys have been friends since middle school or earlier, so their senior trip is a celebration of their long-lasting friendship. Despite cheap plane tickets to Myrtle Beach, the boys are opting to drive down and back to achieve the full experience of a vacation together. The guys will spend time on the beach, enjoy seafood buffets, miniature golf, and explore Broadway at the Beach. They will also keep themselves busy with games like spikeball, cornhole, and — of course — Fortnite.  
Anna Haywood and her friends are headed to Bethany Beach, Delaware for a one week senior trip. The group plans to drive to Delaware and rent a property along the beachfront with equally good access to the town's many other attractions. The group is also likely to travel to Ocean City to experience the famous boardwalk and popular beach. All of the seniors are looking forward to spending the week with their friends in a relaxed setting outside of Pittsburgh.
Pavle Djokic and four other friends are headed to Europe for three weeks to travel between the countries of the Netherlands, Germany, Austria, Spain, and France. The trip is planned largely around the Western European cities of Amsterdam, Berlin, and Barcelona with a brief stay in Salzburg before wrapping up the trip in Paris. Traveling in Europe can get expensive fast, but to cut costs the guys have booked several youth hostels and discounted train rides to travel long distances quickly. All of the guys look forward to exploring the drastically different cultures and lifestyles of Europe, and hope to experience the local excitement of countries supporting their national teams in the upcoming 2018 World Cup.
About the Writer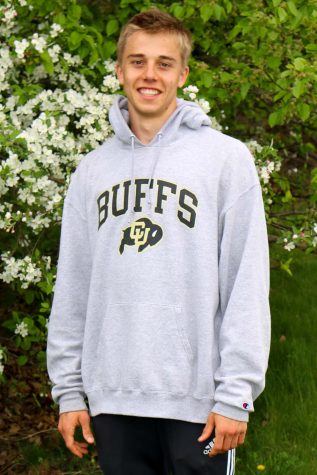 Zachary Ehling, Culture Editor
Zachary (Zach) Ehling is an Australian-American senior and middle-distance track athlete at NASH. Since moving to Pittsburgh from Sparta, New Jersey in...